Victoria, Australia: Good Progress on Regional Rail Connectivity Project
The government of Victoria, Australia, and Transport for Victoria have announced that the Regional Rail Connectivity Project (RRCP) is on target for completion by the end of 2018.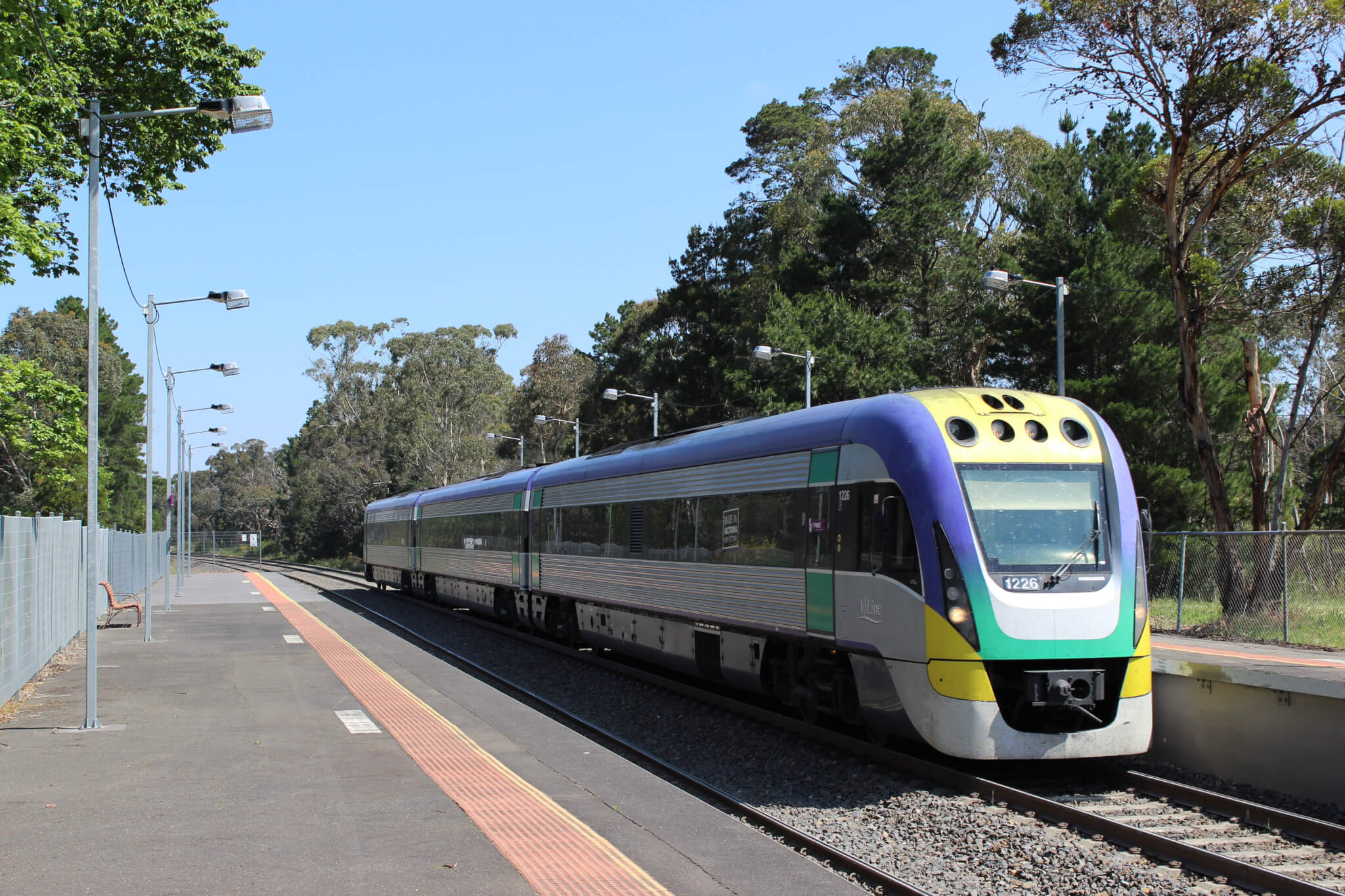 So far a quarter of the VLocity trains operated across the state by V/Line are equipped with mobile signal boosters, and the government intends to have all trains in the fleet fitted with them by December. The boosters will increase connectivity and access to WiFi for mobile and digital devices on all trains fitted with them. Passengers can identify these trains by stickers in the carriages.
The $18 million project includes the construction of 35 new mobile towers that will increase mobile coverage on the lines in Traralgon, Geelong, Ballarat, Bendigo and Seymour. The work is being done by Tesltra, Vodafone and Optus. It is estimated that the increased connectivity will add $20 million to the economy of Victoria every year. 6.3 million people live in the state, which is the second-most populous in Australia.
The government has, however, warned that until the project is complete and all mobile towers are constructed and all V/Line VLocity trains are equipped with boosters passengers are likely to encounter blackspots on the lines.
This project is part of a larger initiative by the Labor government, under Victoria Premier Daniel Andrews, to prioritise digitalisation within the Victoria Infrastructure Plan. The RRCP is  a major element of the Connecting Regional Communities Program, which is increasing digital facilities in rural areas of the state by constructing an overall total of 166 mobile towers in Victoria, providing free public WiFi in Bendigo and Ballarat, and supplying a $1 million fund to support regional partnerships in planning the digital future of their communities.
FOR ALL THE LATEST INFORMATION, NEWS, IMAGES, VIDEOS AND ARTICLES ON ALL ASPECTS OF ROLLING STOCK, PLEASE CLICK HERE.