Alstom Ships First Metropolis Trainset for Panama Metro Line 2
Alstom has shipped the first Metropolis trainset for Panama metro line 2 from its factory in Barcelona (Spain). All 20 metros ordered for Panama Line 2 will be manufactured at Alstom's plant in Barcelona, where the metro trainsets for line 1 were produced.
Currently Alstom is also manufacturing and delivering 70 additional cars for Panama metro line 1 to expand the current fleet to 26 trains of 5 cars each.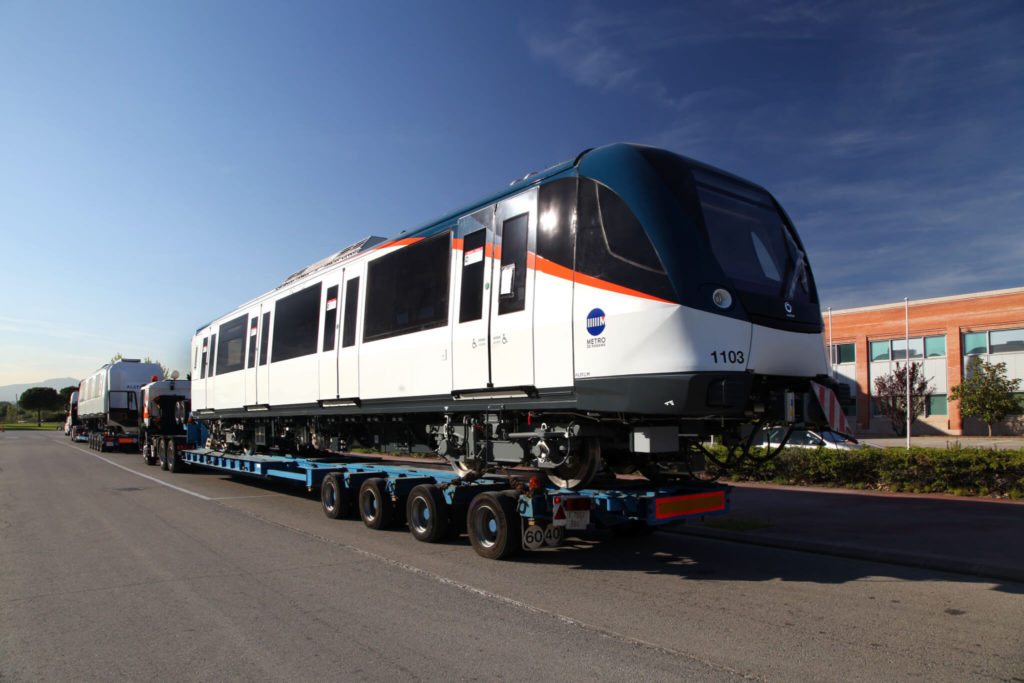 Panama Metro Line 2
The new line 2 of Panama metro is expected to enter in commercial operation in 2019. It will be 21-km long and include 16 stations. Elevated, the line will run from San Miguelito to Nuevo Tocumen and will be able to carry up to 40,000 passengers per hour and per direction. Line 2 will interconnect with line 1 which was also equipped by Alstom and inaugurated in April 2014. With the new line, Panama metro network will total 37 kilometres.
Integrated Metro System
In 2015, Alstom, as leader of a consortium including CIM, Sofratesa, Thales and TSO, was awarded a contract to supply an integrated system to equip Panama metro line 2. Alstom will supply for this new line an integrated metro system which includes 21 Metropolis trainsets as well as traction substations including Hesop reversible substation, and Urbalis (Alstom Communication Based Train Control –CBTC- solution which controls the movement of the trains and enables trains to run at higher frequencies and speeds in total safety). In the case of Panama Metro line 2, the headway between two trains will be 90 seconds.
Original press release credit: Alstom 
FOR ALL THE LATEST INFORMATION, NEWS, IMAGES, VIDEOS AND ARTICLES ON ALL ASPECTS OF ROLLING STOCK, PLEASE CLICK HERE.