Amtrak Increases Acela Express Services on NEC Route
In the run-up to the new Acela Express fleet entering service on the Northeast Corridor (NEC) in 2021, Amtrak is increasing the number of services between Boston, New York and Washington, D.C.
Effective as of 4 May 2019, Amtrak will run an additional trip each way between these major conurbations on Saturdays, giving passengers more high-speed rail options to choose from.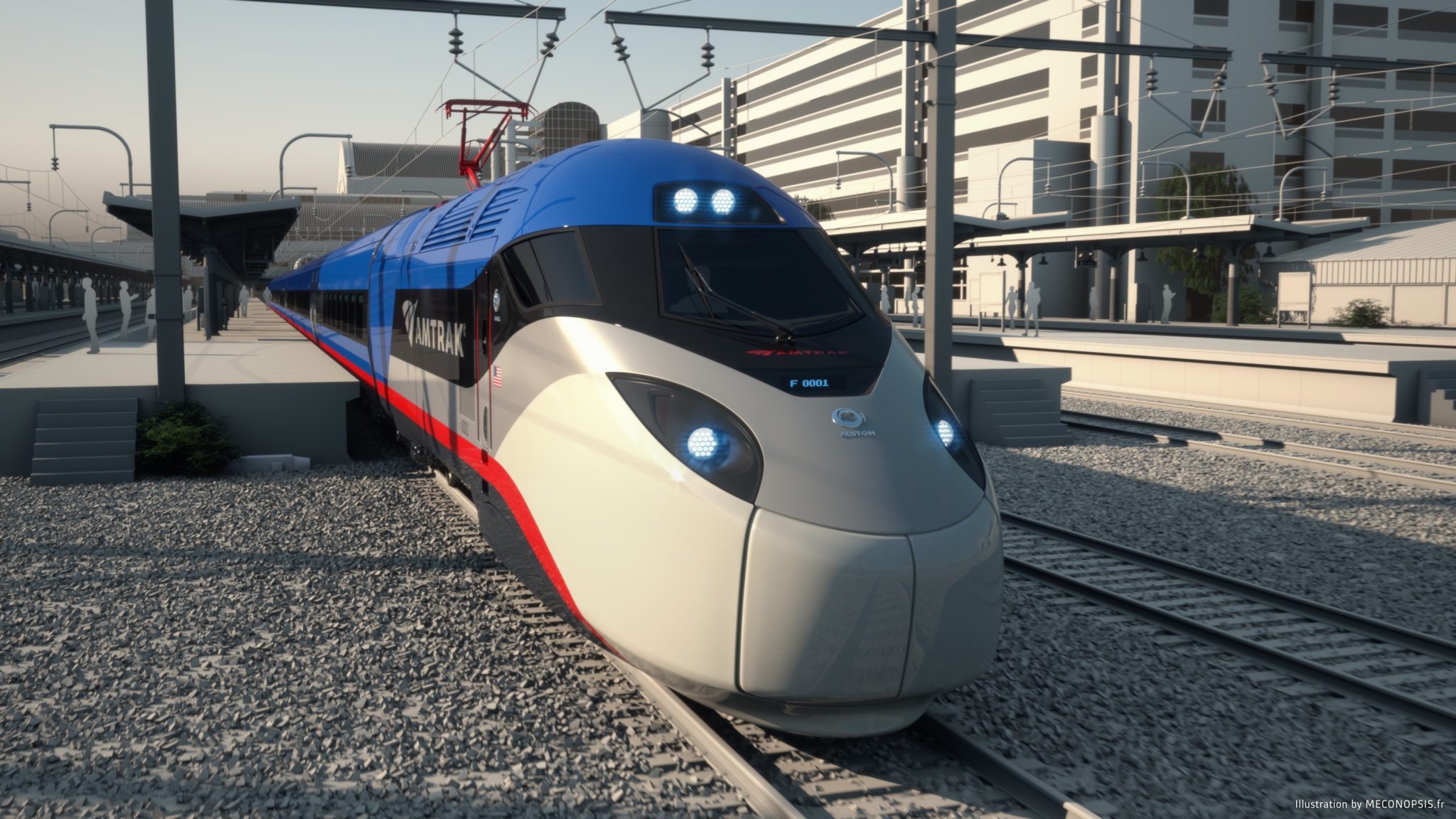 Richard Anderson, Amtrak President and CEO, said:
"Amtrak continuously works to be responsive to customer feedback and looks for opportunities to expand our highly popular Acela Express service between Boston, New York, and Washington.

"These additional departures aim to serve our customers' needs as we prepare for the roll-out of our next generation Acela Express service beginning in 2021."
Amtrak is responding directly to customer requests with this new service. All continuing Amtrak services on the NEC will continue as normal.
The new Alstom-built Fleet: the Avelia Liberty
Alstom's new trains, replacing the Acela Express fleet, will begin operating on the Northeast Corridor in 2021. Known as the Avelia Liberty, these modern trains have a capacity of 386, which is almost 30 percent more than the current fleet. At the same time they preserve the spacious and high-end design that benefits passengers on the current Acela Express trains. Amtrak has ordered a total of 28 units.
Alstom is manufacturing the trains in Hornell, New York. The prototype of the new train is scheduled to be ready some time in 2019. After the first trains enter service in 2021, all new trains should be running on the line by the end of 2022.
The current Acela Express trains were manufactured by an Alstom-Bombardier consortium. Alstom won the contract for the new Avelia Liberty trains in 2016.
Read more | Alstom to Design and Build New Amtrak High-Speed Train