PRASA Presents Alstom JV Gibela Trains to Cape Town
South Africa – The Passenger Rail Agency of South Africa (PRASA) has presented two X'Trapolis Mega trains to the people of Cape Town. These trains are the product of the Alstom joint venture Gibela. South Africa's president Cyril Ramaphosa performed the unveiling at Cape Town Station, with more than 1,000 guests present.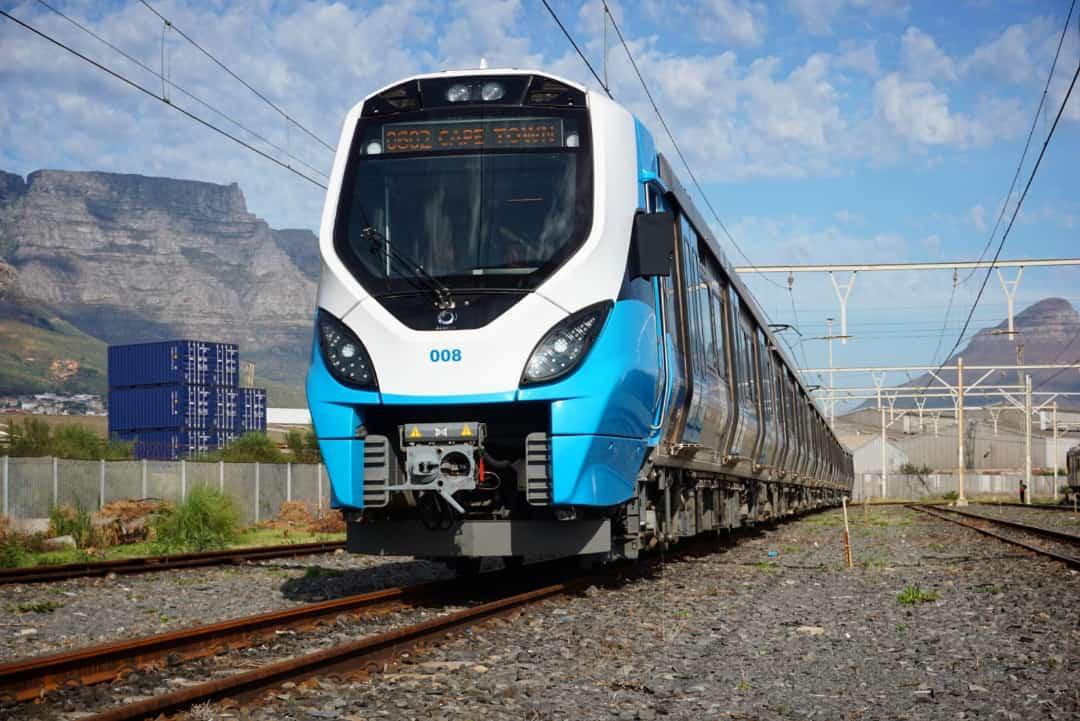 Gibela is manufacturing a fleet of 600 trains for PRASA. Of these, Alstom's Lapa factory in Brazil manufactured the first 18, now running in Pretoria. Gibela's production site is located in Dunnottar, in the province of Gauteng. Consequently, South Africans are for the first time getting trains made in for them in their country. Gibela delivered the first three of these trains to PRASA between December 2018 and March 2019.
Alstom's Gibela X'Trapolis Mega Manufacturing Facility
The president of South Africa opened the Gibela plant in Dunnottar in October 2018. It is able to manufacture 62 trains per year, where each trainset consists of six cars. The site has a wider impact on the local economy. Local suppliers are participating in the supply chain. As a result, they are gaining manufacturing skills that will then allow them to compete further afield. Significantly, this opens up exporting opportunities for South Africa.
Xavier Boisgontier, Managing Director, Alstom Southern Africa & CEO of Alstom Ubunye, said:
"Alstom is very pleased to be participating in the country's railway transport revitalisation. The success of this project with Gibela positions us as a reliable partner, established for the long-term in South Africa.

"Indeed, Gibela is consistently receiving recognition through various industry bodies, the latest being from the South African government's Transport Education and Training Authority for excellence in Skills Development and Training."
The the South African Minister of Transport, Dr Blade Nzimande and his Deputy, Ms Sindisiwe Chikunga, also attended the unveiling of the two X'Trapolis Mega trains. Further attendees included the city's Premier, Dr Helen Zille, Chairperson of PRASA, Khanyisile Kweyama, acting CEO of PRASA, Dr Nkosinathi Sishi, Group Executive: Strategic Asset Development for PRASA, Piet Sebola, CEO of Gibela, Thierry Darthout, and Alstom Managing Director for Southern Africa, Xavier Boisgontier, as well as Gibela's minority shareholders representing Ubumbano Rail and New Africa Rail.
https://www.youtube.com/watch?v=sKAR7TZXxEw
Read more about Alstom's Joint Venture Gibela