Newcastle Central Station will receive a multi-million pound investment to improve access to the front of the station.
Newcastle City Council and partners revealed in 2019 that they wanted to open up access to the Victorian station building, improve traffic flow to the front, accommodate more passengers, and make alterations to the taxi ranks and short-stay parking.
Prior to agreeing on plans, residents, Historic England and taxi drivers were able to participate in a consultation.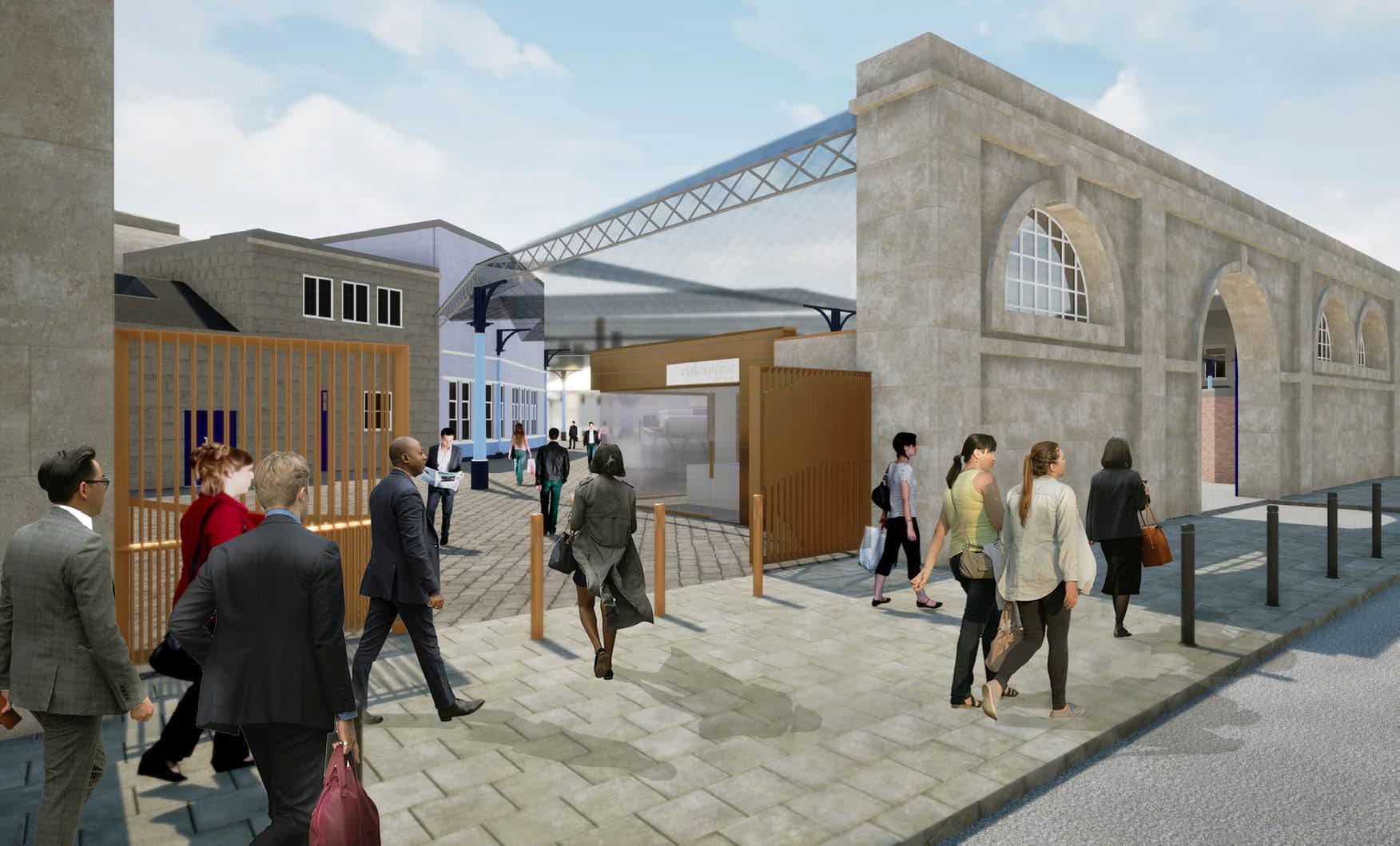 Planners now have the go-ahead to start works.
There will be two new entrances into the station. The western entrance will guide passengers from Central Parkway into the station and to a new concourse; and a second at the front of the station on Neville Street.
The cabinet approved a revised development framework on 20 January. It gives developers guidance on investing in the 2,500 ha area to the southwest of the station, known as Forth Yards. The area could be developed into a multi-storey car park, office space and up to 2,500 homes.
The works are possible because the station has received Listed Building Consent. Work is likely to begin later in 2020.
"This is great news for the city.
"Newcastle Central Station is the gateway to the region. With rising passenger numbers, we need to ensure it offers a pleasant experience while playing its part to help the city recover and grow after the pandemic.
"The new entrances will open the station up to the wider area – Stephenson Quarter, and the Forth Yards area that will be the city's next big development site providing quality homes with views of the river.
"By improving traffic flows at the front of the station we hope to cut carbon emissions, helping the city become carbon-zero by 2030 and tackling climate change.
"Central Station was opened by Queen Victoria and is a Grade I listed building.
"Although some demolition will be required, opening it up will expose original features that have been hidden away for years and will take the building back to the way it looked in 1850."
Also read: