The expansion of SALTEK facilities includes a three-floor building with production areas, sanitary installations and a warehouse, the latter additionally equipped with two automated KARDEX Shuttle XP lift modules and controlled by a new warehouse control system running under SAP.
We thought also about the ecology. The heating and cooling of the building is based on four heat pumps, and all the luminaries are using LED lamps with their light intensity controlled by the outdoor illumination level.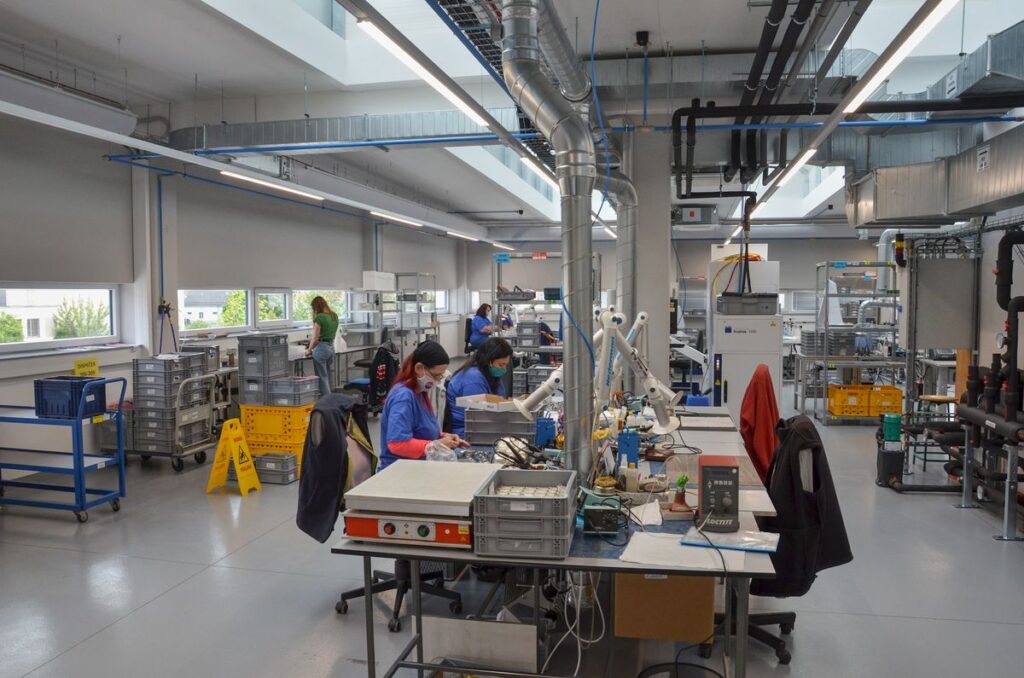 The investment amounting to 80 million of Czech crowns brought us new areas for the manufacture of SPDs, but offered us also a new dimension of working environment and the possibility of optimization of production flows.
And immediately afterwards we started a second stage of building activities, namely refurbishing the original offices and manufacturing spaces and establishing of interconnections between the two buildings.
The finalization of the SALTEK facilities will take place in the autumn of this year.
Press release originally published by SALTEK.