Amtrak has unveiled images of its upcoming train, the Amtrak Airo.
A total of 83 vehicles will be manufactured in Sacramento, California by Siemens, procured using 7.3 billion USD (6.85bn EUR) of Amtrak's Bipartisan Infrastructure Investment and Jobs Act funding.
The contract includes an option for up to 130 additional trains.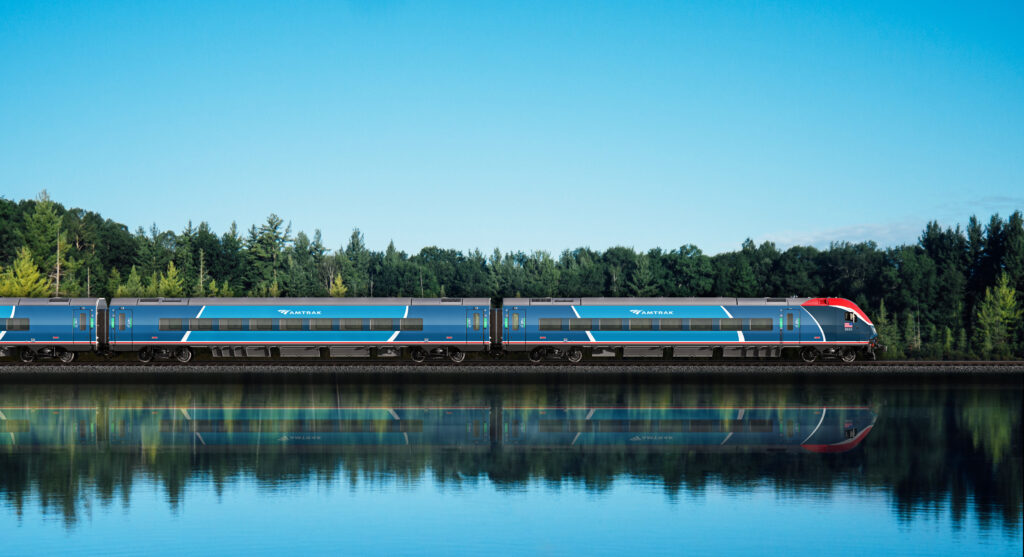 The Airo will begin operating across the US from 2026 on Amtrak routes including but not limited to the Northeast Regional, Downeaster, New Haven/Springfield Service, Carolinian, Pennsylvanian, Vermonter and Ethan Allen Express.
In many cases, they will be replacing Amtrak-owned Amfleet, Metroliner and state-owned equipment.
The new trains will include remote monitoring and fully integrated digital diagnostics for increased reliability.
These advanced features will enable Amtrak to test and develop new technology and introduce new maintenance approaches to drive efficiency, increase availability and reduce long-term costs.
Passengers will benefit from improved signage and views thanks to new panoramic windows, a redesigned café car offering self-service options, more spacious seating and technology features such as digital customer information systems, touchless toilet controls, dedicated individual outlets, USB ports and onboard Wi-Fi.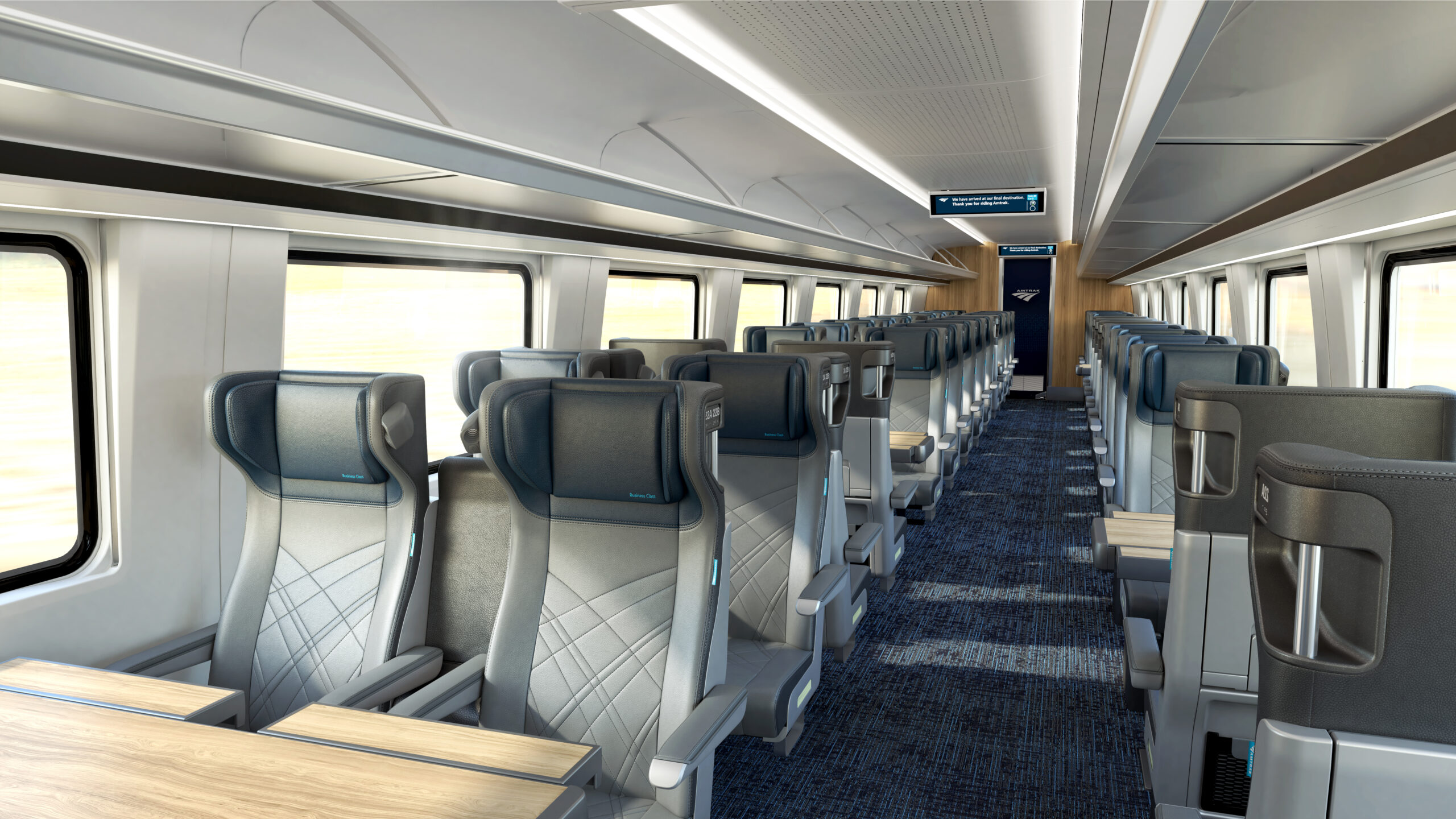 © Amtrak
Travel times will be also be reduced, as the Airo can operate at speeds of up to 125 mph and offer near seamless transition between power sources where time-consuming locomotive changes were previously required.
The new trains also support sustainability in the rail sector, as they are more fuel efficient and produce 90% less particulate emissions in diesel operations.
"Americans deserve modern, safe, reliable passenger rail service, and introducing brand new rail cars is a major step towards improving the daily experience of commuters and travellers who depend on Amtrak.
"This year, FRA provided nearly 4.3 billion USD (4.04bn EUR) in annual funding to support these improvements, and with President Biden's historic investments in Amtrak, we're poised to make intercity passenger rail an even more efficient, convenient and accessible mode of travel for Americans."
These new trains are part of a larger transformation project by Amtrak, which includes the introduction of new Acela trains.
The operator also has plans for major infrastructure projects, service expansion, station upgrades, modernisation efforts and improved track capacity along the Northeast Corridor.