Amtrak and Canadian Pacific Railway (CP) have signed an agreement to support each other's expansion plans.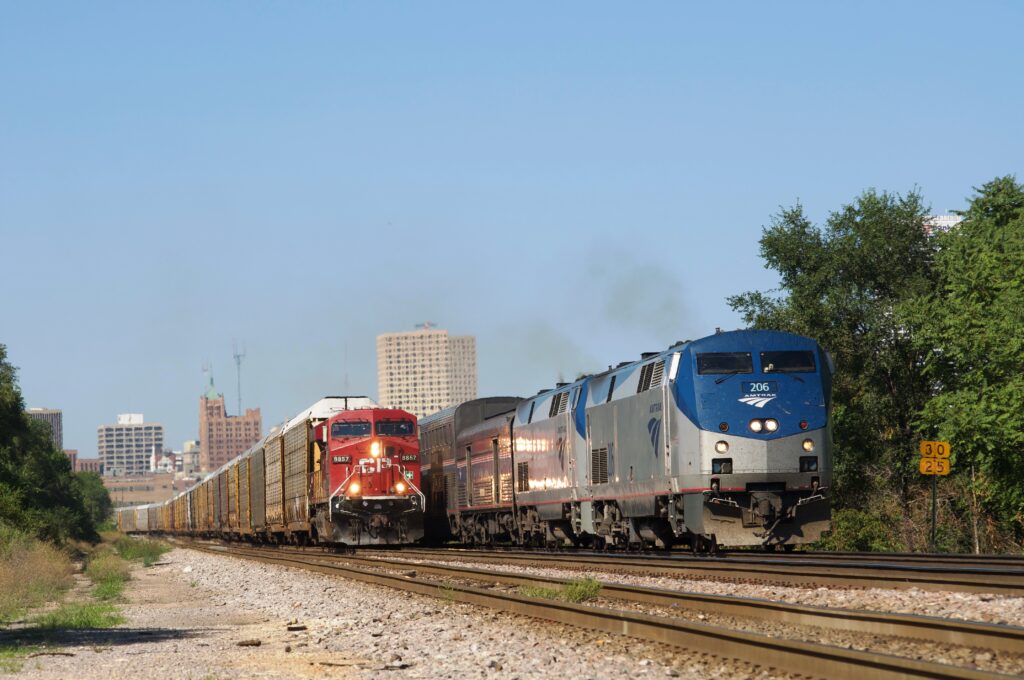 In the agreement, Amtrak pledges its support for the CP and Kansas City Southern (KCS) merger, while CP commits to supporting Amtrak's plans to expand its intercity passenger rail service.
These include increasing frequency on Amtrak's Hiawatha Service between Chicago and Milwaukee, extending this service from Milwaukee to St Paul, Minnesota, and creating a second round-trip on the Twin Cities-Milwaukee-Chicago corridor.
In addition, Amtrak aims to introduce a passenger service through the Detroit River Tunnel between Michigan and Ontario to Windsor and Toronto, with connections to VIA Rail Canada.
Subject to the US Surface Transportation Board's (STB) approval of the CP-KCS combination, CP has also committed to support Amtrak's plans to establish as service between New Orleans and Baton Rouge and to study the potential for an Amtrak service between Meridian, Mississippi and Dallas, Texas.
Stephen Gardner, Amtrak's President, said:
"CP has been an excellent host of Amtrak intercity passenger service year after year and has established itself as a leader in the railroad industry. We welcome CP's commitment to our efforts with states and others to expand Amtrak service and are pleased to have reached an agreement formalising CP's support of Amtrak expansion in the Midwest and South.
"Given CP's consistent record as an Amtrak host, we support its proposal to expand its network. This is exactly what Congress and the Administration are seeking: Amtrak and the freight railroads working together to benefit freight customers, Amtrak passengers, our state/regional partners and the general public."