Groundbreaking for the Metro-North Penn Station Access project was celebrated at a ceremony in the Bronx, New York on 9 December.
When completed in 2027, the Metro-North Railroad's expansion will reduce travel times for passengers by 50-75 minutes, provide a critical second route into Manhattan for the first time through Metro-North and bring rail services within one mile of 500,000 Bronx residents.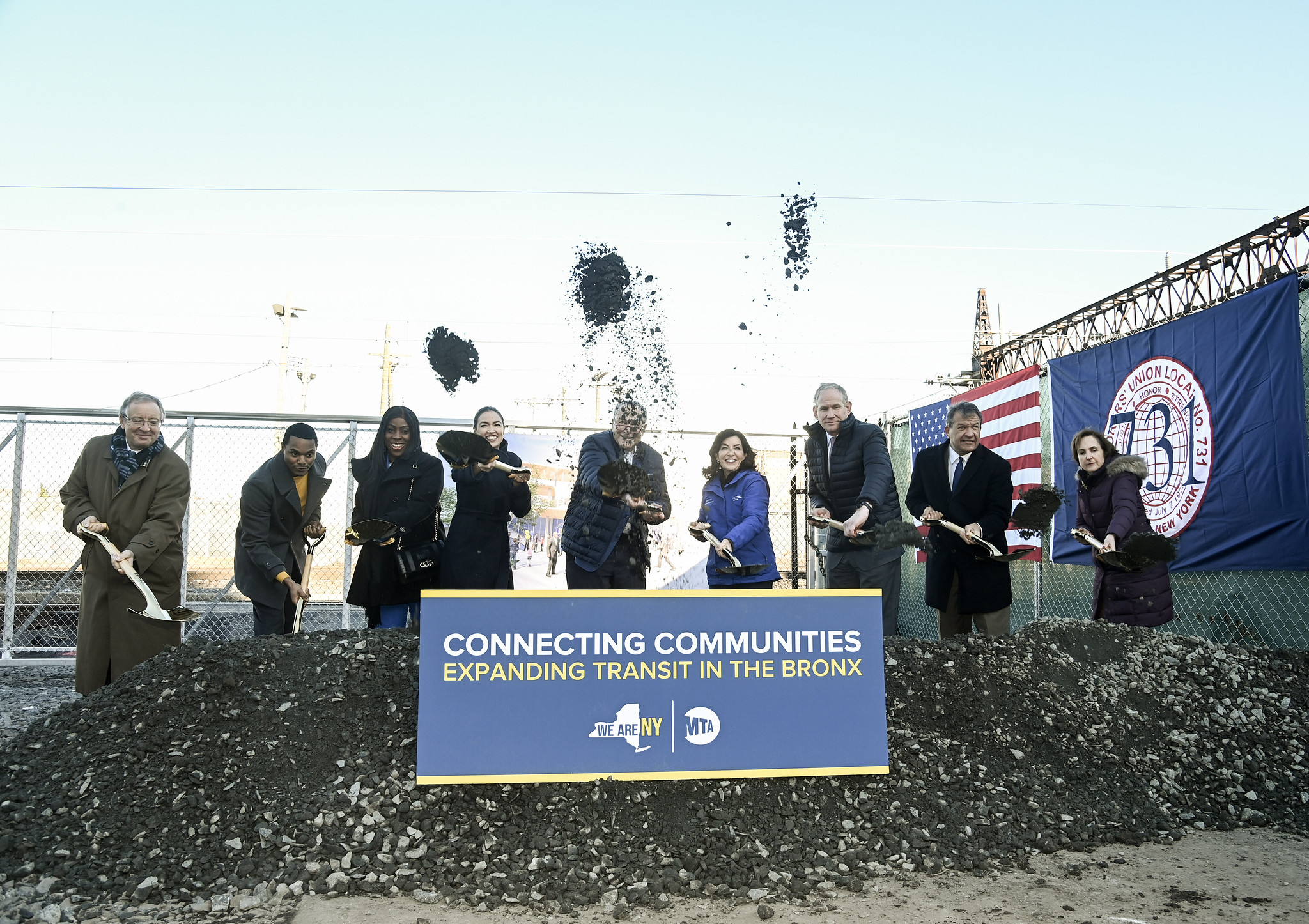 Valued at approximately 3.18 billion USD (3.01bn EUR), this is the railroad's largest expansion since its foundation in 1983.
Four new stations will be built in the East and South Bronx – Hunts Point, Parkchester/Van Nest, Morris Park and Co-Op City, with construction scheduled to begin in 2024.
The Metro-North trains will serve as an extension of the New Haven Line from the New Rochelle Station, offering transit options in the East Bronx to Midtown Manhattan, as well as points in Westchester and Connecticut.
The service will use Amtrak's Hell Gate Line to access Penn Station. As part of this project, over 19 miles of new and rehabilitated track work will turn an existing two-track railroad into four tracks along this line.
This will also improve service reliability and on-time performance for Amtrak, which is contributing 500 million USD (473.53m EUR) towards the project.
The operator has also agreed to pay the costs of delay if it fails to meet commitments to provide outages or workforce.
"Grand Central Madison is bringing the LIRR, Metro-Northand the subway under one roof for the first time.
"Bringing Metro-North service to Penn Station will connect the subway, LIRR, NJ Transit, PATH and Amtrak, offering regional connections unlike anywhere else in the country.
"The completion of all transportation projects underway will redefine what transit looks like in the Tri-state area and provide essential transportation to communities with limited options."
The additional service also requires an expansion of Metro-North's New Rochelle Yard in Westchester and modernisation of signal, power and communication infrastructure.
This will consist of four new interlockings, five new substations, reconfiguration of the Pelham Bay interlocking and upgrades to two existing substations.
In addition, the project includes the repair and strengthening of the Bronx River, Eastchester Road, Bronxdale Avenue and Pelham Lane bridges.