Last Call for Infrarail as Leaders Prepare to Address Industry
With less than a week to go until the official opening of Infrarail 2018, organisers Mack Brooks Exhibitions have confirmed the full programme of keynote speakers set to address the rail industry during 1-3 May.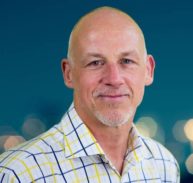 Mark Bullock, Managing Director of Balfour Beatty's Rail, Power Transmission & Distribution and Gas & Water businesses, has been confirmed as a speaker on Wednesday 2 May and will deliver a keynote speech at the seminar theatre of ExCeL London at 10.30am.
Mark joins a host of high-profile industry names providing keynote addresses during Infrarail 2018, the UK's definitive rail infrastructure showcase and networking event.
Opening the speakers on Tuesday 1st May are the Secretary State for Transport Rt Hon Chris Grayling at 11.50am and Managing Director of Digital Railway, Network Rail, David Waboso at 01.50pm.
Thursday 3rd May's speakers include HS2's Director of Phase Two Policy & Sponsorship, Lorna Pimlott at 10.30am and Paul Plummer, Chief Executive of the Rail Delivery Group at 13:10pm.
Project Updates, Attracting Talent and Exploring Opportunities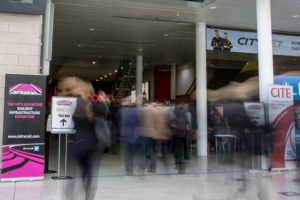 Infrarail 2018, the 12th international railway infrastructure exhibition, promises to be an all-embracing sector showcase, with a variety activities and opportunities designed to appeal to visitors from all aspects of the rail infrastructure market.
The Knowledge Hub- Infrarail's dedicated education theatre, which makes its debut at the ExCeL this year, will be hosting a full schedule of speeches and panel discussions dealing with the burning issues surrounding the rail infrastructure sector and wider industry. From the opening of Crossrail's Elizabeth Line, to bridging the skills gap for women in UK rail and addressing the future supply chain outlook, there is a packed programme guaranteed to provoke interest and debate.
Kirsten Whitehouse, Exhibition Manager for Infrarail 2018, said:
"We're pleased to announce a full programme of events for Infrarail has been confirmed and is available to see on the exhibition website. With the launch of the Knowledge Hub, hosted by the Railway Industry Association, we will offer a variety of topical educational events which will offer something of interest for everyone in the rail infrastructure sector.

"Another first for this year is the CPD-certification of our free educational programme, meaning attendees can scan into the sessions and claim points towards their Continuing Professional Development, another valuable addition and further incentive to attend the show!"

"This year promises to be one of our biggest and most comprehensive in recent years, so whatever your tie to the industry we hope to see you there. Make sure you register for your free ticket before it's too late!"
Free to Attend- Before 30th April
Entry to Infrarail 2018 is free for all pre-registered visitors. However, after Monday 30th April, visitors will need to pay £20 to attend the show. If you have not already done so, register online or onsite for your free ticket before it's too late. For more details visit www.infrarail.com.
FOR ALL THE LATEST INFORMATION, NEWS, IMAGES, AND VIDEOS ON ALL RAILWAY EVENTS, PLEASE CLICK HERE.