InnoTrans is the leading international trade fair for transport technology and takes place every two years in Berlin.
Sub-divided into the five trade fair segments Railway Technology, Railway Infrastructure, Public Transport, Interiors and Tunnel Construction, InnoTrans occupies all 41 halls available at Berlin Exhibition Grounds. The thirteenth InnoTrans will take place from 20 to 23 September 2022.
KONČAR will be one of the exhibitors at InnoTrans with an indoor stand and an outdoor exhibit featuring our low-floor tram manufactured for a Latvian transit operator, Liepājas Tramvajs. To date, we have delivered a total of 12 trams to Liepaja, while the thirteenth vehicle will make a short but no doubt sweet appearance in Berlin on its way to a new home.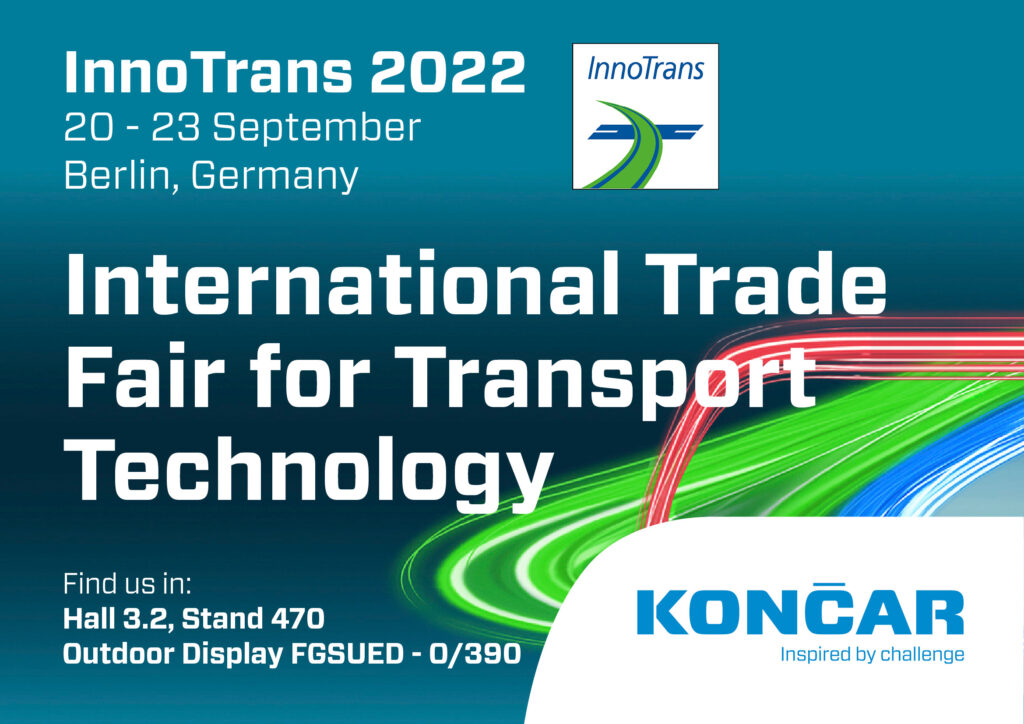 The cooperation between KONČAR and the company Liepājas Tramvajs began in November 2018, after signing the agreement on the delivery of six low-floor trams, with the possibility of delivering additional vehicles. In late August 2020, the company Liepājas Tramvajs provided funds for six more trams and KONČAR was yet again entrusted with the task of their manufacture and delivery.
"The tram features KONČAR's solutions for important subsystems, such as the main electric motor drive, auxiliary power supply, microprocessor control and communication technologies, body, bogies and other. It is equipped with an adjustable hydropneumatic suspension system, which allows the floor height to be adjusted depending on tramway tracks. The vehicle has an air conditioning system, video surveillance system and passenger information system. It is a 100% low-floor tram, without stairsteps at the entrance and with a flat floor along its entire length."
KONČAR – Electric Vehicles Inc. is a leading Croatian and regional manufacturer of low-floor tramways, electric locomotives, electric and diesel-electric multiple units. Its activities include the development, production, modernization and maintenance of electric traction vehicles as well as equipment and components for electric vehicles.
KONČAR traditionally participates at InnoTrans trade fair, so we will be looking forward to meeting you in hall 3.2, stand 470 – join us!
This article was originally published by KONČAR.