Tender Process Launched for Edinburgh Tram Extension
Edinburgh City Council is to start the tender process for its £165m tram extension project after approving the outline business case (OBC) last week.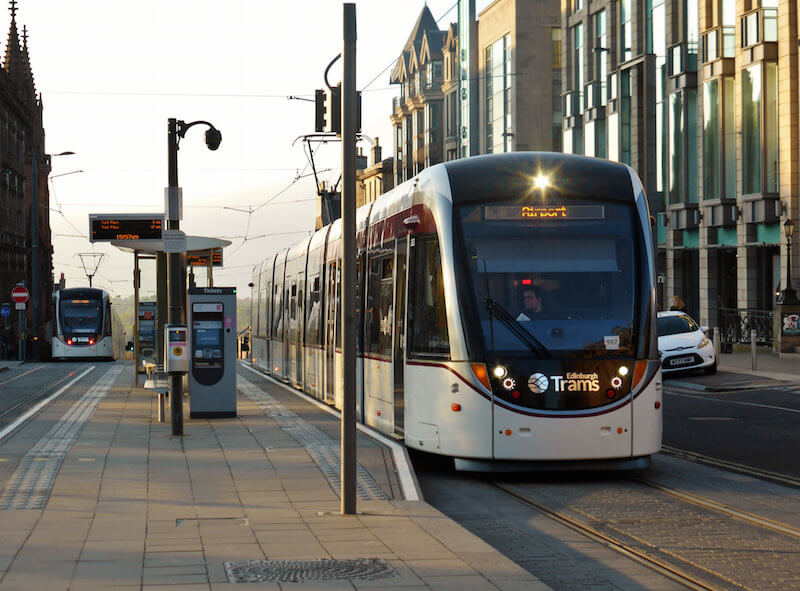 Edinburgh Tram Extension
The OBC for taking trams to Newhaven was approved by the City of Edinburgh Council on Thursday, 21st September 2017.
A comprehensive tendering process will now get under way to secure a potential contractor partner for the project.
However, councillors will not make a final decision on taking the tram to Newhaven until autumn 2018.
Tender Process
The intervening period – or Stage 2 in the process – will enable the project team to:
Allow affordability to be tested based on tender prices
Provide a further 12 months of evidence of tram patronage build up; and
Allow the project to consider any lessons learned from the Edinburgh Tram Inquiry currently under way
Undertake detailed work on traffic management arrangements and measures to mitigate disruption for businesses and residents
Council Leader Adam McVey said:
"Given the rate of growth forecast for Edinburgh over the coming years, we simply cannot stand still. And yet we can't proceed with work to take trams down to Newhaven unless we're 100% certain we've rigorously scrutinised the business case and taken on board crucial lessons from the first phase.

"Having pored over the Outline Business Case in microscopic detail these past few weeks, including obtaining independent advice on it, I'm confident our project team – which retains key personnel from the team who got the first phase back on track – is now well placed to move on to the next stage and start the procurement process for a contractor.

"We will only make our final decision next autumn once the tendering process has completed and once we've consulted an independent assessor on the viability of the proposed construction contracts. We'll also of course consider any lessons learned from Lord Hardie's ongoing tram inquiry as we move forward."
Transport Convener Councillor Lesley Macinnes said:
"For the people of Leith, having a direct tram link to the city centre and other key employment and travel hubs would be hugely beneficial. That said, we are acutely aware of how challenging the construction period would be, which is why we're developing a compensation scheme to help those who would be most affected.

"Over the next 12 months we will be able to develop an even fuller picture of the project, building further detail into the business case and drawing on another year of patronage, which will allow us to make a fully informed final decision next autumn."
Original article © edinburgh.gov.uk
FOR ALL THE LATEST INFORMATION, NEWS, IMAGES, VIDEOS AND ARTICLES ON ALL ASPECTS OF INFRASTRUCTURE, PLEASE CLICK HERE.