The Keolis-MHI Rail Management and Operation LLC consortium, led by Keolis – a subsidiary of SNCF and CDPQ (Caisse de dépot et placement du Quebec) and Mitsubishi Corporation – has begun operating the Dubai Metro and Dubai Tram networks.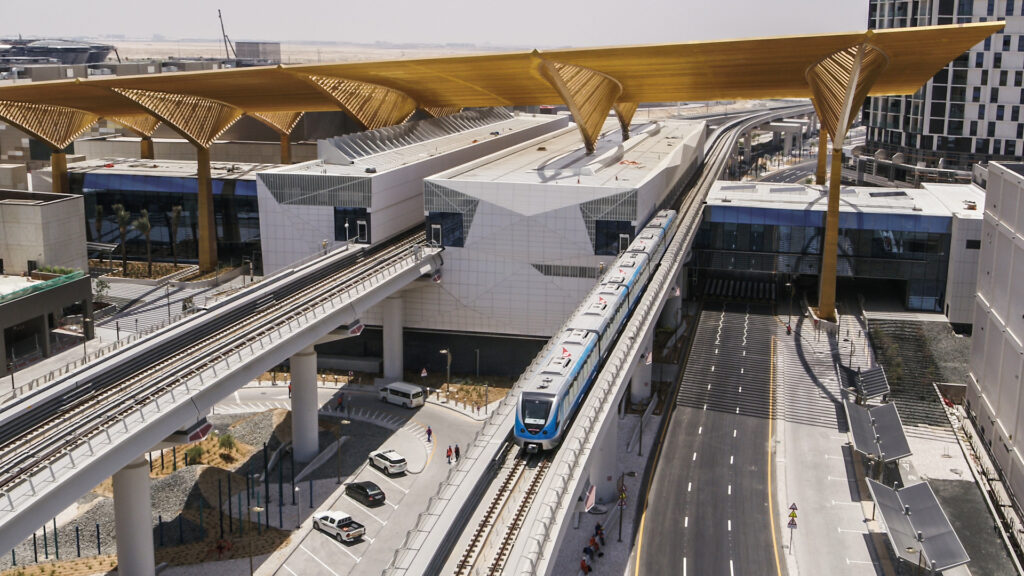 At a total length of 90 kilometres, Dubai Metro uses a fully automated driverless railway system to connect major areas such as Dubai International Airport and the Dubai International Expo site. The Dubai Tram network runs a total of 10.6km in the Marina district.
The contract with Dubai's Roads and Transport Authority (RTA) covers a maximum of 15 years, and includes maintenance of the Dubai Metro.
This is a special milestone for Mitsubishi Heavy Industries Engineering (MHIENG), as it marks the company's first direct participation in operating an urban rail transport system outside of Japan.
MHIENG aims to contribute to the region's economic development and provide solutions to issues such as traffic congestion through active participation in transport infrastructure projects.
In addition, it's developing diverse technology solutions that incorporate digital and artificial intelligence advancements in the transportation field.
"Now, at the 12th anniversary of the successful completion of the construction of Dubai Metro Red Line on 9th September 2009, this signifies the start of MHI and RTA's new chapter together.
"We are very pleased to return back to Dubai Metro, together with our partner Keolis. MHI hereby commit to provide our strong support with our significant and unrivalled experience and knowledge of Dubai Metro, gained since 2005 as the original system provider, integrator and equipment manufacturer."
In addition to supporting engineering, procurement and construction support of the Dubai Metro, MHIENG has also provided vehicle and system maintenance services for urban rail transport systems in Qatar and the Philippines.
It has also supplied automated people mover (APM) systems at international airports in destinations including the United States, United Arab Emirates and Singapore.