SYSTRA has been chosen to design the future tramway for AlUla, a city in northwest Saudi Arabia.
Part of Saudi Arabia's Vision 2030 plan to further develop the country, the tramway will provide improved access to AlUla and the wider area's architectural, historical and archaeological sites.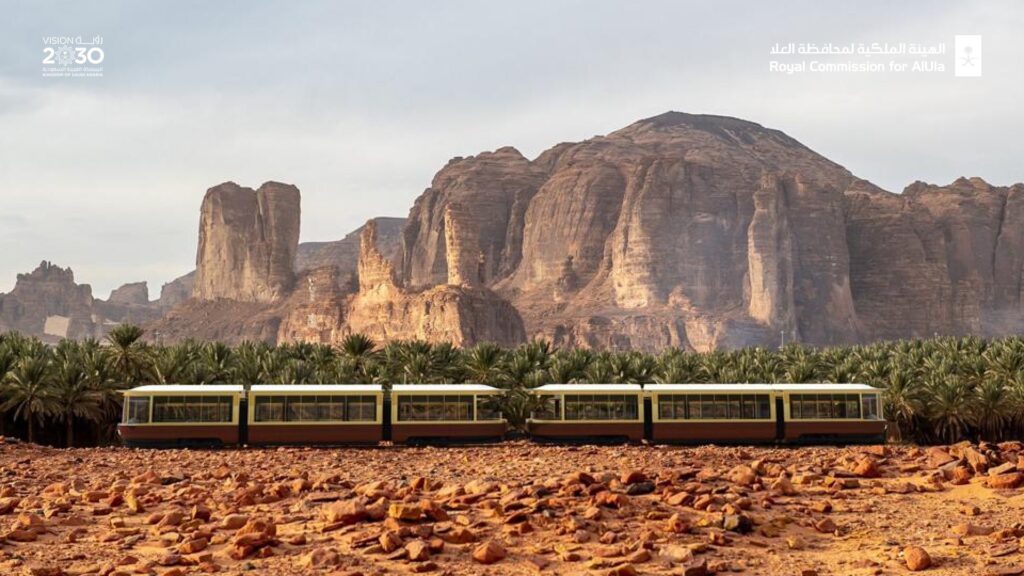 The contract, signed on 1 July by SYSTRA and The Royal Commission of AlUla (RCU), states that the engineering and consulting company will carry out the preliminary and detailed design studies for the AlUla tramway project.
This will cover everything from infrastructure, landscape and architecture through to stations, workshops, depot, track, rolling stock and systems.
This work will be undertaken by SYSTRA with support from partners LABA, ARCHAÏOS, ELARD, RGF and ARCOS Engineering.
As part of the contract, SYSTRA is also responsible for the development of the project's environmental and social impact study.
This will study will focus on the northern alignment, roughly 21 kilometres from the AlUla Central Hijaz station to the Hegra site in the north, covering the right-of-way of the rail system.
"It's an honour for us to work alongside the AlUla Royal Commission to design a tram system that aligns with the vision of RCU.
"It will offer passengers a unique and immersive experience, in the heart of this remarkable destination, culture and heritage, while taking into account innovation, the environment and the RCU's low-carbon initiative.
"We look forward to mobilising our global expertise and local know-how, and beginning this journey with RCU."
SYSTRA has worked in Saudi Arabia since 1987 and supported the development of transport networks in cities including Riyadh, Jeddah, Medina and Mecca.
It also recently won a contract to work on the preliminary designs for the Obhur multimodal bridge in Jeddah and several projects related to the NEOM new city project.