Spotlight: Innovative Passenger Information Display Systems from Nanov
This month, Nanov is shining the spotlight on two innovative Passenger Information Display Systems (PIDS) designed for transit. The INHLSDM-460L65A, a 46″ IP65 Double-sided LCD Sign, built to be installed via an arm-mount to suspend the monitor over outdoor and underground rail platforms and the NHLT-550LH, a 55″ IP65 Transit LCD, designed for the outdoors and the underground railways.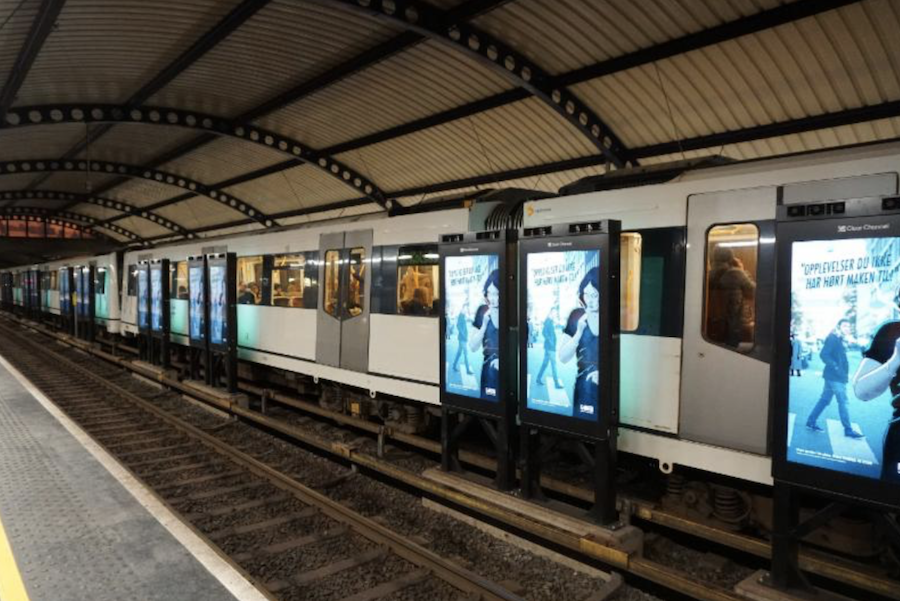 Brake-Dust Resilient Enclosures
These PIDS are perfect to meet the challenges of both the underground and the outdoors –– fit with brake-dust resilient enclosures, as well as windproof to withstand hurricanes and incessant movement from trains. Additionally, these signs can easily be cleaned with water-pressure and come in sizes: 22″, 32″, 42″, 46″, 49″ and 55″, as either single-sided or double-sided models of both video mode of landscape and portrait.
Real-Time Transit Information
These two models are the latest in our cutting-edge line of transit monitors, with this exciting, innovative mounting solution – these models that are durable and heavy in weight, can now be suspended from the ceiling, a pole, or the brand new engineering feat, a side-arm structure. The line includes new models abundant with features –– ranging from real-time transit information sent via 4G/LTE modem and an embedded Android system.
Tilted Display
These 46″ and 55″ Outdoor Landscape digital signs feature excellent visibility and clarity, with a full high-definition 1920 x1080. At a 10º angle, this tilted display is more readily legible to passing pedestrians, and is built with heavy-duty strength mount holes and brackets to securely support over 500 pounds. A front opening mechanism provides easy maintenance access for the double-sided models, making technical repairs seamless.
Remote Maintenance Software
Additionally, as with all of our latest Nanov Display products, these newest monitors can control and monitor internal thermal regulation, as well as reset the embedded computer, all from a remote maintenance software that can be accessed from the office without disrupting the flow of transit. The hardware can be powered on or off from a distance, and has been equipped with ambient sensors with remote access to features like brightness, humidity, temperature and fan speed.
For more information about our Spotlight Models – please visit our website or contact us.