Nanov Display Develops New Series of Next Generation LCD Signs for Transit
Nanov Display, Inc. has developed a new series of Next Generation LCD signs for transit, media and beyond. These outdoor LCD monitors have undergone a variety of extensive, profound testing for safety and durability.
When the challenges of the outdoors come knocking, NANOV products have ample experience – with more than 15 years of outdoor LCD Signs design and manufacturing, as well as a background in and origin story that features waterproof marine LCD screens.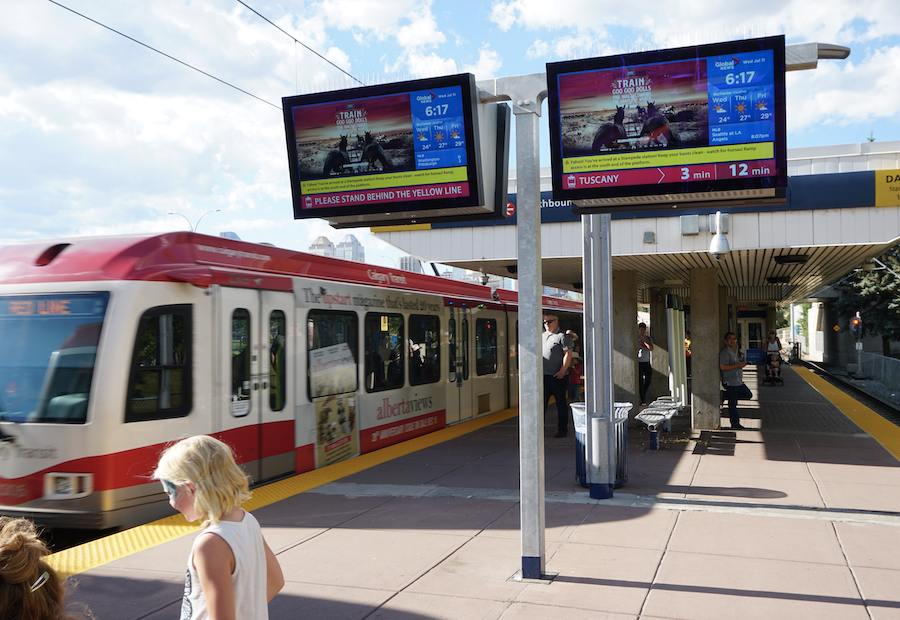 Exterior, Weatherproof LCD Signs
From outdoor interactive, touchscreen PIDS (Passenger Information Displays Systems) built for transit, to outdoor and underground PIDS bus and train station LCD signs, ticketing kiosks for commercial settings, and Smart Cities kiosks that are interactive and feature the latest news, Nanov Display has developed customized solutions for every context.
The challenge of building and housing each sign in an enclosure that can endure extreme weather and the changing climate of New York City is one we feel well-equipped to handle. Nanov Display leads the way in exterior, weatherproof LCD signs built to withstand the changing climate – with intelligent climate control options like thermoregulating sensors, intelligent fans, innovative heating designs, and auto-ambience controls. Our products have been built to endure blizzards, salt-erosion, hurricanes, and feature high-brightness, IP65, monitors displaying full clarity under direct, harsh sunlight, in climates where the glaring sun heats up throughout the seasons.
These robust, outdoor LCD monitors, can withstand a myriad of environmental challenges and be found around the world: our IP65 sealed monitors have endured the effects of brutally cold winters and blizzards of Toronto, Ontario. Nanov Display has cross-track digital displays in train stations in Edmonton, Alberta, and in Oslo, Norway, where they have withstood challenges posed by incessant train vibrations, dust accumulation, and train-related wind loads. Last year, Nanov Display's outdoor digital signage was tested to the limits – as Hurricane Irma stormed through Miami Bayside – and proved resilient to the stormy South Floridian climate.
UL Compliance Certification
We have received the UL48 and UL879 Compliant Certification – for indoor/outdoor use – for our Outdoor LCD signs and Outdoor LCD Environment Controller respectively, through Underwriters Laboratories. UL is a global safety consulting and certification company, renowned for product-testing and safety-analysis of new technology.
To learn more about these products, please contact us at [email protected].