Spotlight: Outdoor Transit Station Display for Visibility Under Direct Sunlight
This Nanov outdoor transit station display has been designed to be visible with full clarity under direct, harsh sunlight – at 2500cd, with a fully-sealed vandalproof enclosure.
Furthermore, the enclosure is IP65 rated, which means it can endure any challenging rainy weather, and is also impervious to brake-dust build-up and can be cleaned with water pressure cleaners.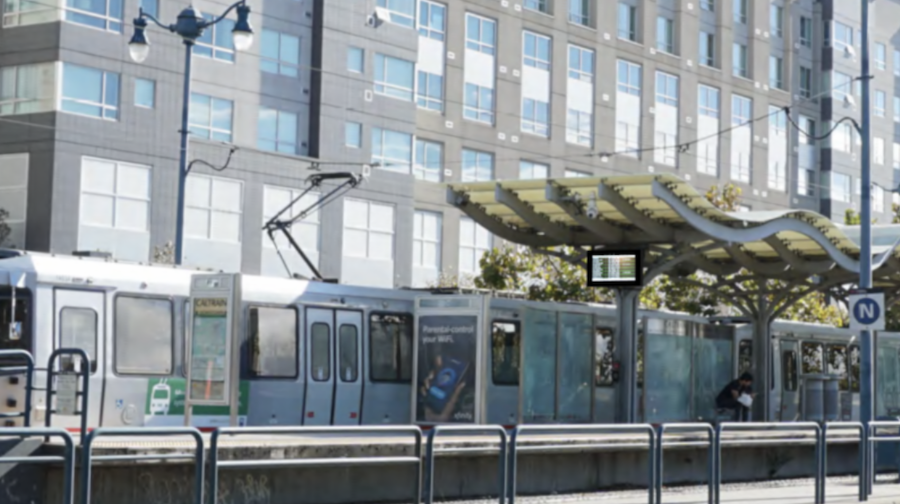 The monitor has been fit with anti-reflection glass that can withstand the windload of hurricanes and provides ultimate protection against the incessant vibrations and any wind generated by oncoming trains. The monitor includes a built-in networking computer, as well as a remote maintenance system that allows for viewers back at headquarters to check in and address monitor health via the internet.
About NANOV Display, Inc.
Nanov Display, Inc. is a company that specializes in manufacturing Liquid Crystal Information Displays for the media, transit industries, and beyond.
NANOV produces robust, digital LCD monitors and exterior signage that can withstand a myriad of environmental challenges: Nanov's IP65 sealed marine monitors have endured testing for salt-water erosion in the oceans of Miami, Florida, and now hurricane-strength winds; Nanov's weatherproof digital signage monitors have overcome difficulties brought on by the severe cold and extreme weather conditions of Toronto, Ontario.
Nanov Display has tested and studied its cross-track digital displays in train stations in Edmonton, Alberta, and in Oslo, Sweden, where they have proven to be dust-proof, as well as have withstood challenges posed by incessant train vibrations and train-related horizontal wind loads.
For more information about our Spotlight Models, please visit our website or contact us.