At InnoTrans today, Stadler presented the new FLIRT tri-mode and CITYLINK tram-train for operation in South Wales.
The event was attended by Stadler CEO Peter Spuhler and Rob Hale, Head of Rolling Stock, Project Integration & Delivery at Transport for Wales (TfW).
Kicking off the presentation, Ralf Warwel, Marketing & Sales Director United Kingdom & Ireland for Stadler gave an overview of the order.
Stadler won the contract to supply 35 FLIRT (24 of them tri-mode) trains and 36 CITYLINK tram-trains in January 2019.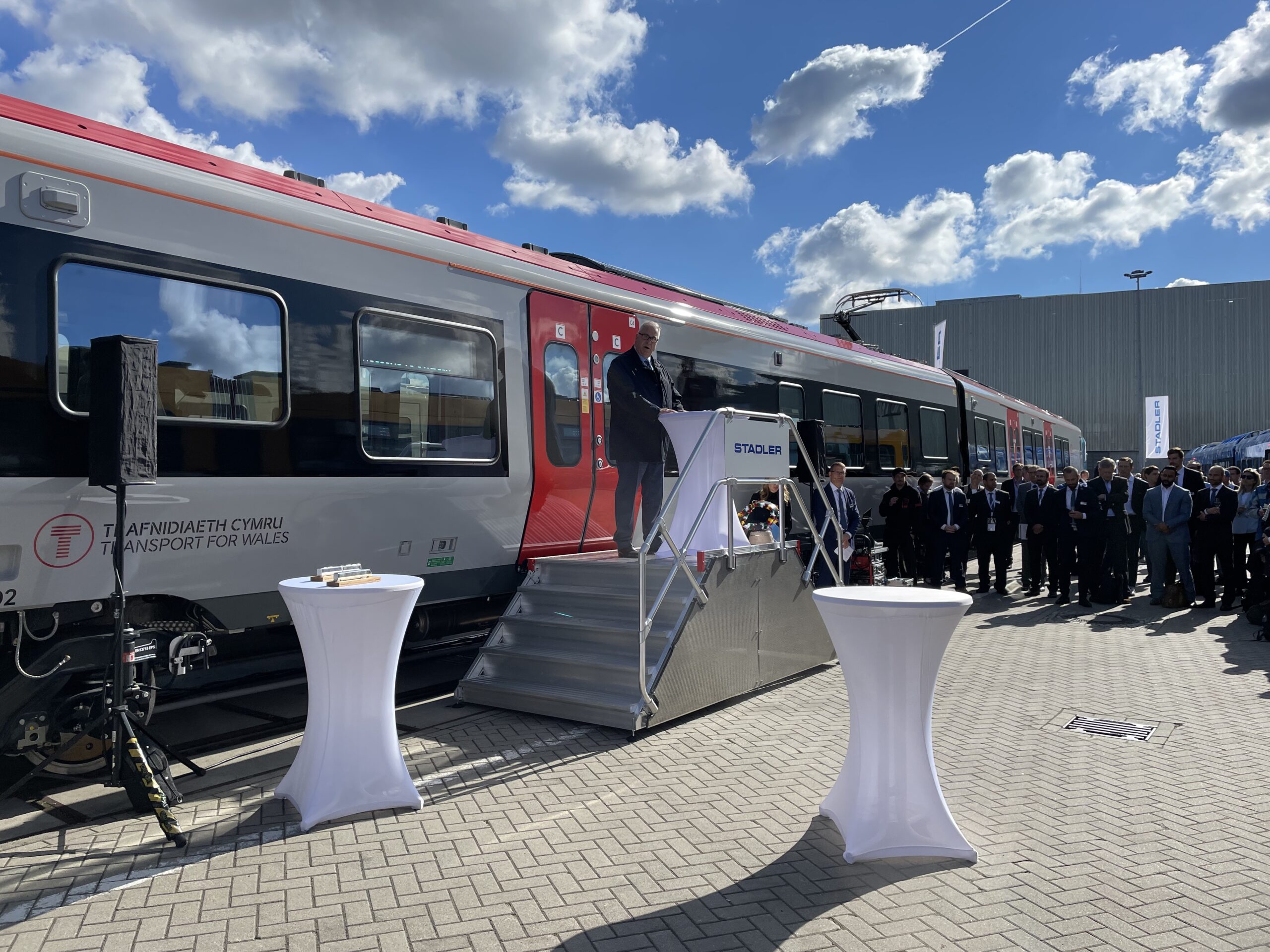 At the presentation, Rob Hale spoke passionately about these new trains and their role in addressing the climate emergency. He said that in addition to moving rolling stock away from diesel in order to decarbonise transport, trains needed to be an attractive offer and of a high standard in order to successfully encourage behaviour change resulting in modal shift. That's why, he said, TfW was investing 800 million GBP in new rolling stock.
"A modern transport network is what holds society together."
Stadler Tri-Mode FLIRT Trains for TfW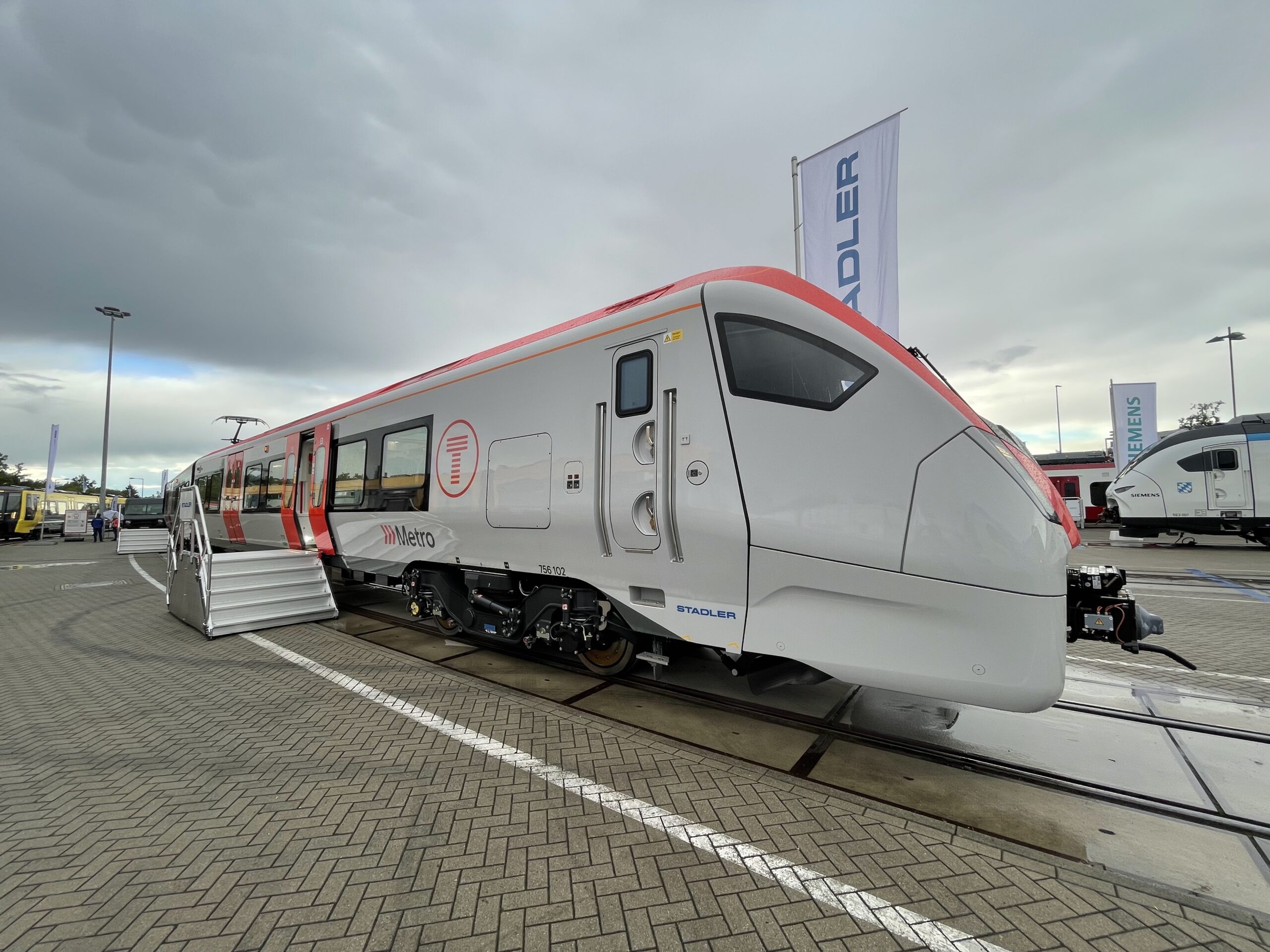 © a2b Global Media
The tri-mode trains can run using overhead lines, battery power and diesel for times when the batteries are not sufficient. Testing for these vehicles got under way last year.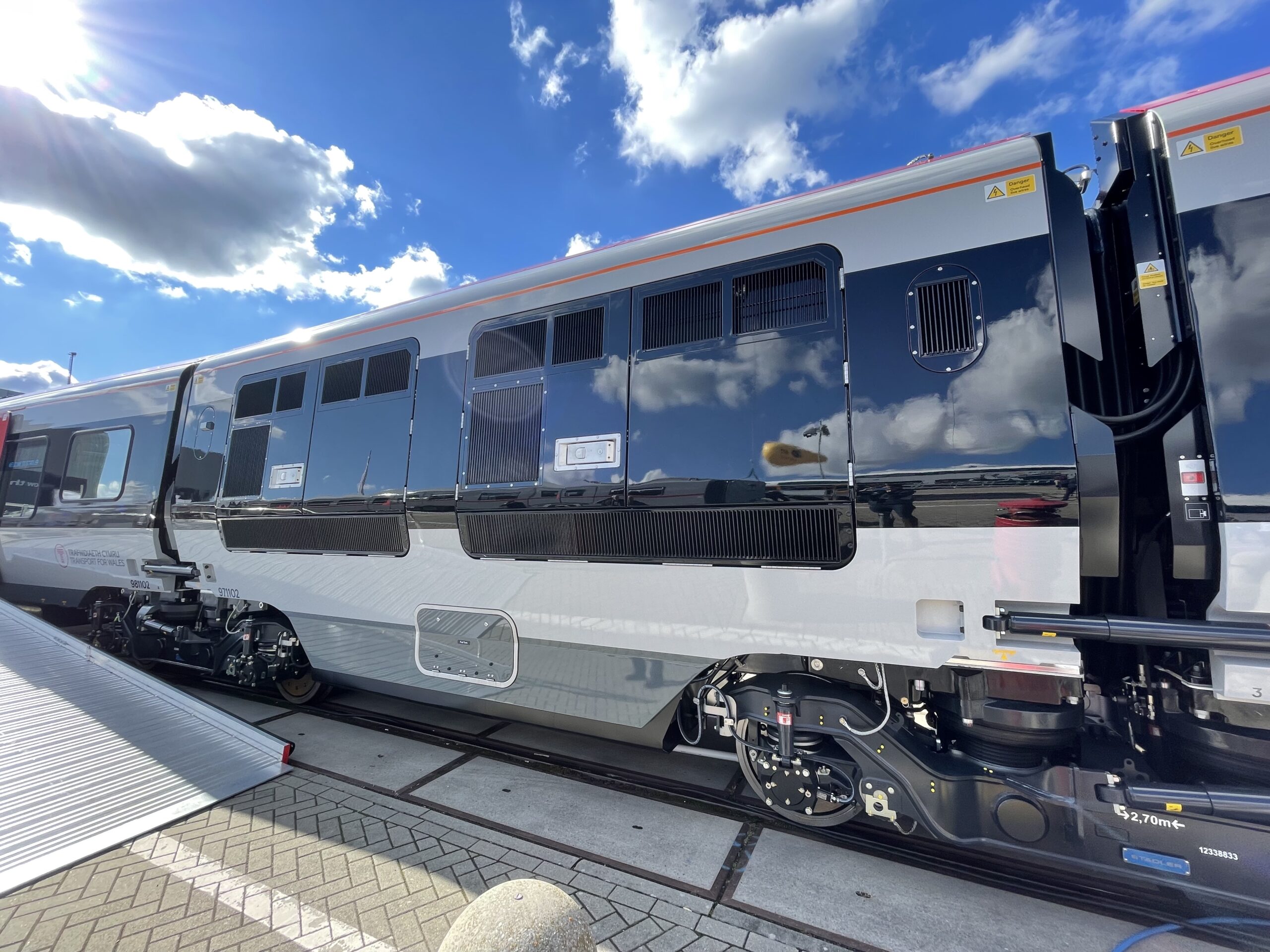 © a2b Global Media
The tri-mode trains come with a powerpack for on-board energy storage (housing both the diesel motor and traction battery). The key theme here at InnoTrans this year has been that all different alternative traction technologies are necessary in order to decarbonise rail traction. Whether hydrogen or battery is better depends on the application. In areas where overhead line equipment exists, which can then recharge the batteries on the go, battery power can be used to expand the network and bridge unelectrified gaps, as is the use case in Wales.
The tri-modes will run on electricity north of Cardiff and on diesel to the south.
The FLIRT trains will come in three-car and four-car configurations. There will be 17 four-car units and 7 three-car units, both operating on the Wales & Borders network. The total capacity of the four-car units will be 204 with a seated capacity of 158, while the three-car units will have a total capacity of 148 with a seated capacity of 118.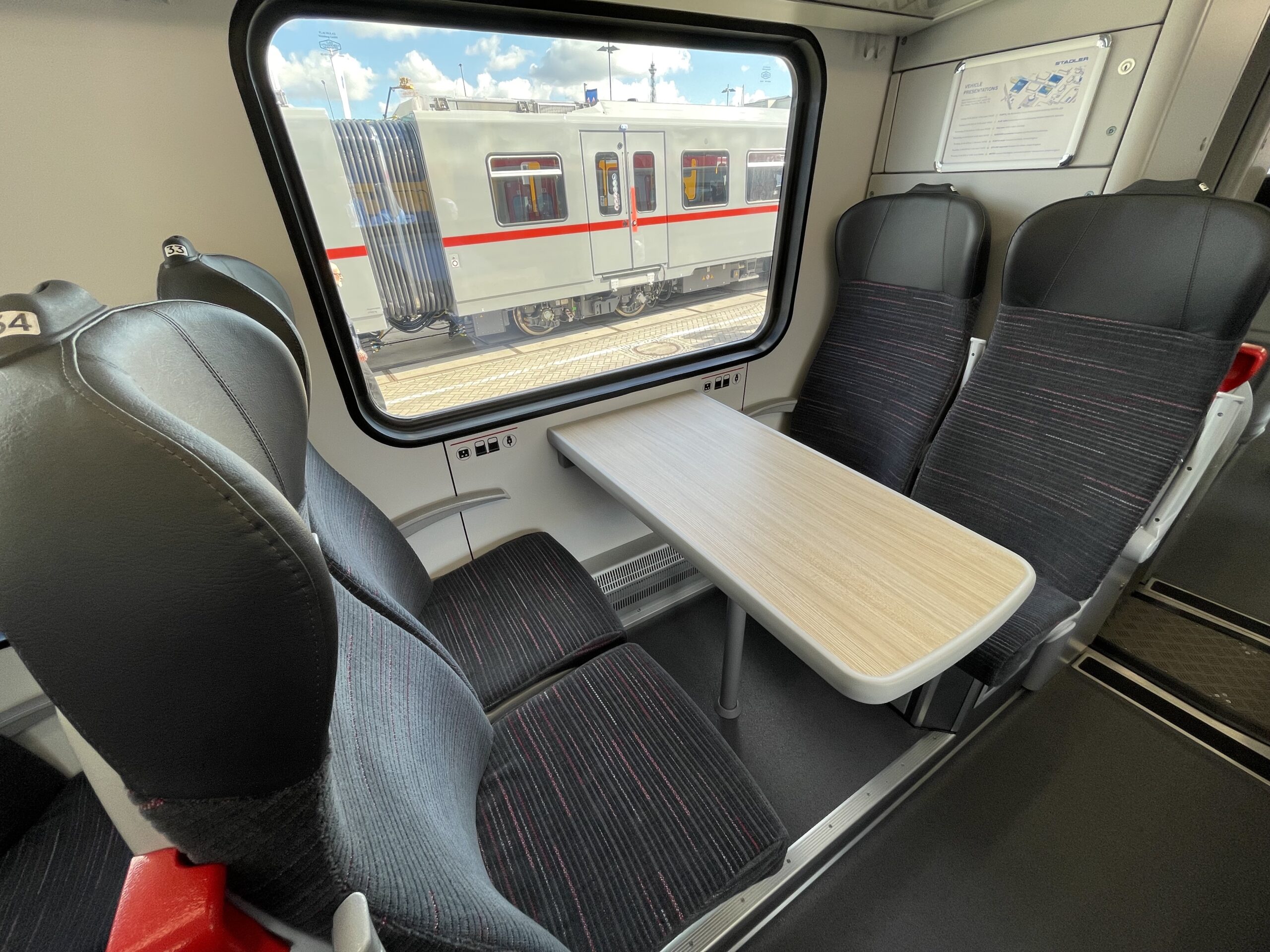 © a2b Global Media
The multi-purpose areas feature fold-up seats but also space for wheelchairs, pushchairs and bicycles.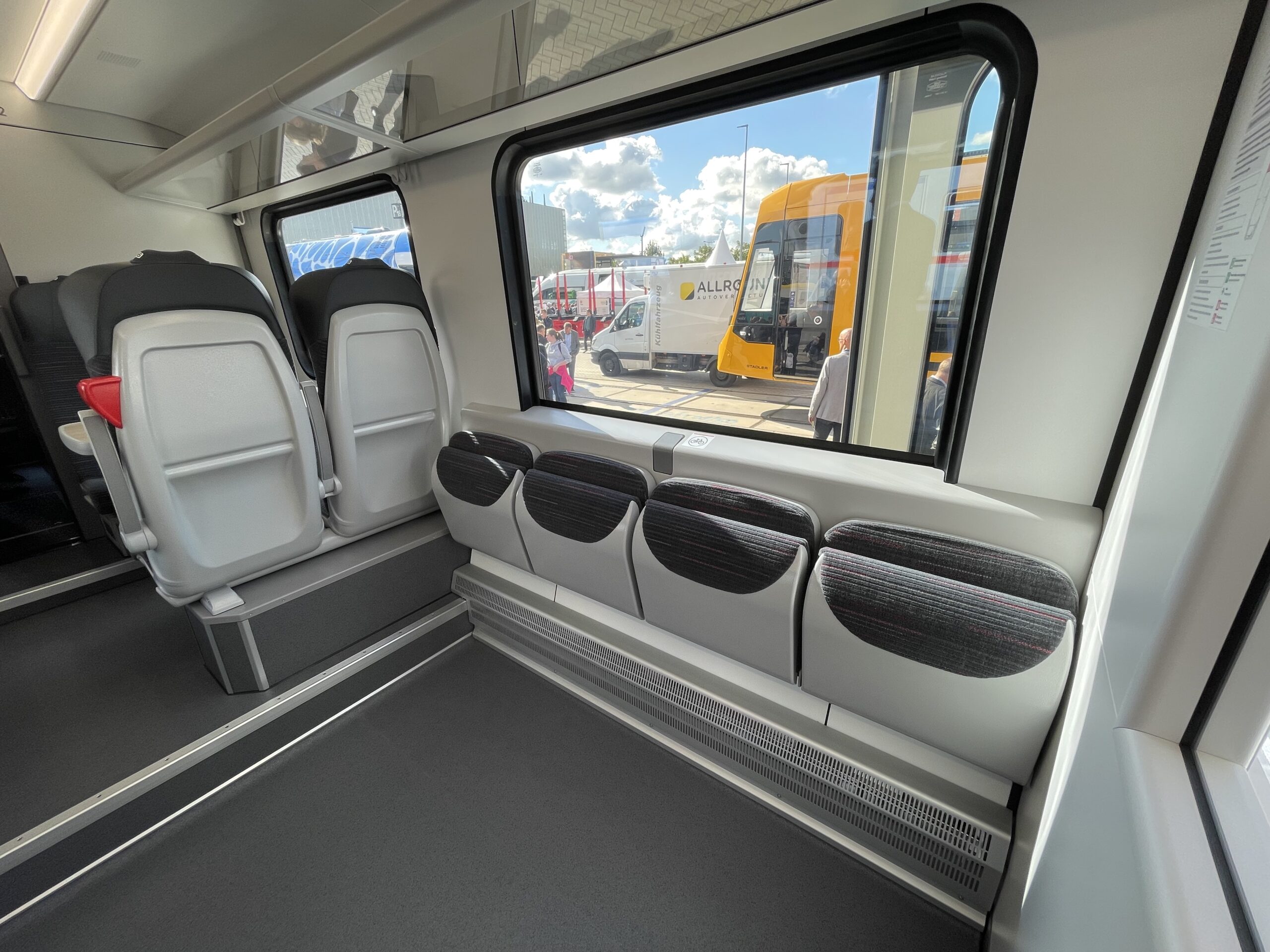 © a2b Global Media
Both will have a top speed of 75mph.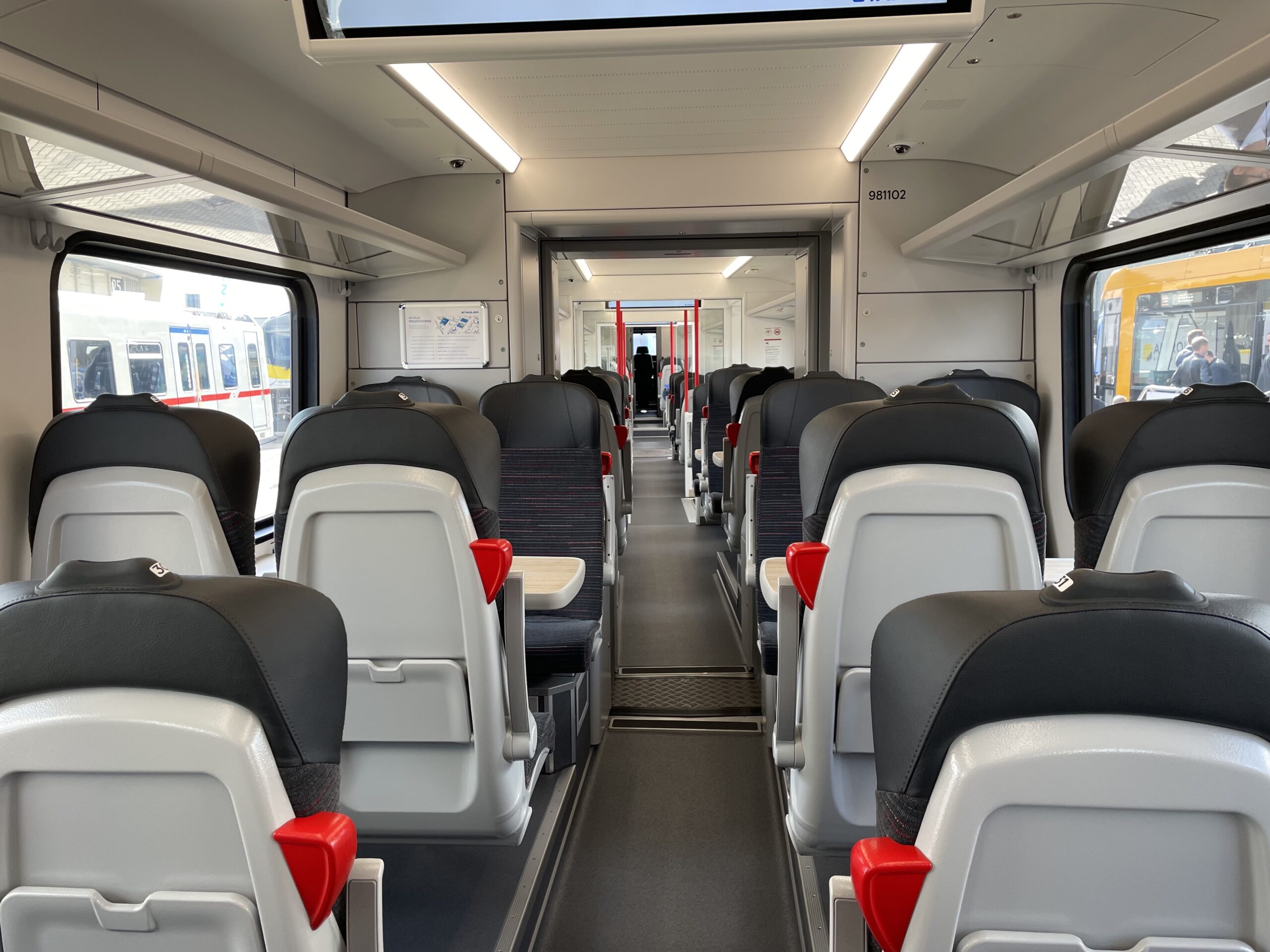 © a2b Global Media
Stadler CITYLINK Tram-Trains for South Wales Metro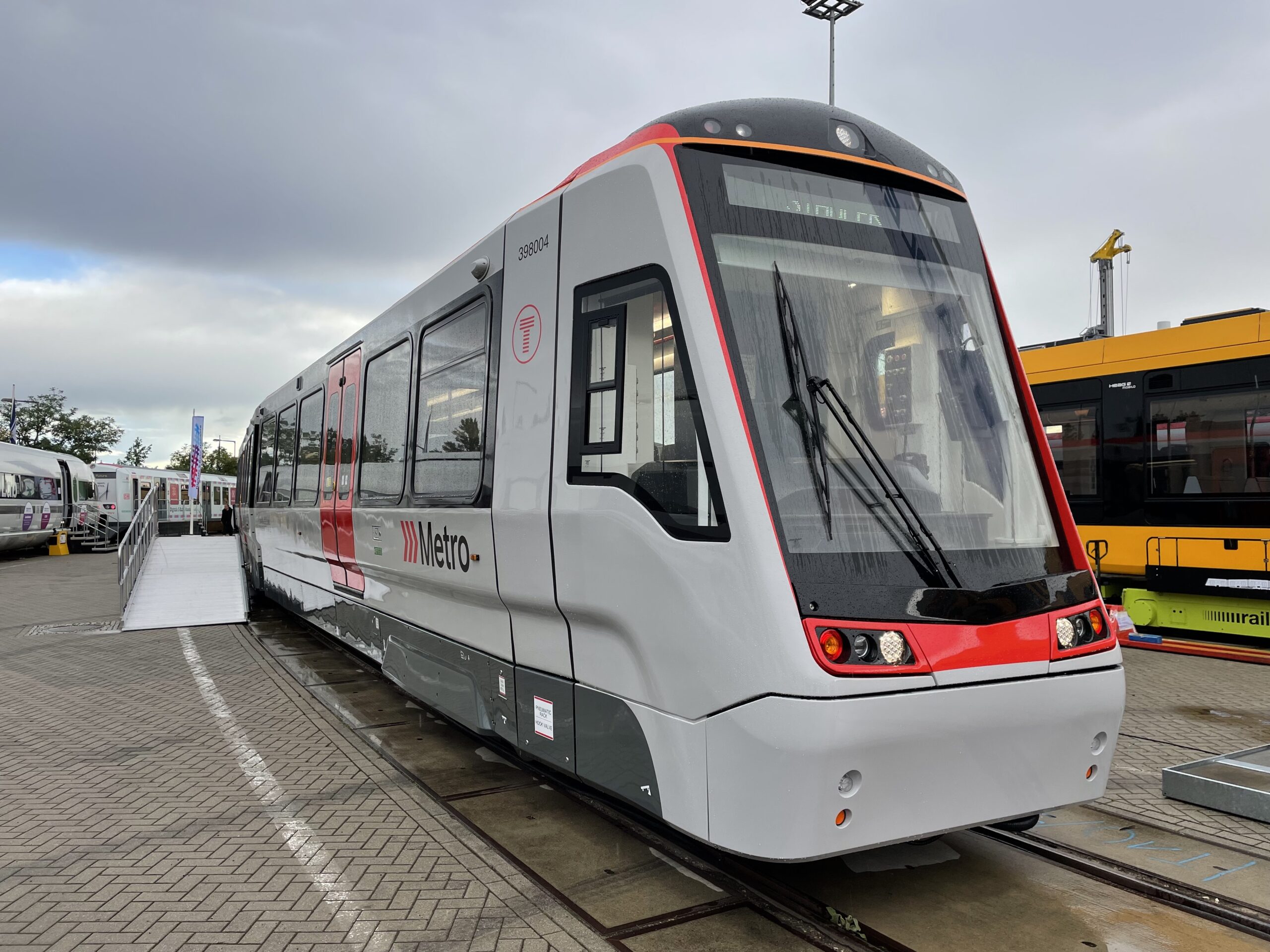 © a2b Global Media
The three-car CITYLINK tram-trains will use 25kV AC power from overhead lines and use battery-power where there is no OLE available. The bi-directional units can run at 100km/h on the rail network and carry 252 passengers (126 seated).
© a2b Global Media
Each unit also comes with six multifunctional areas for bicycles and wheelchairs as well as seats for passengers with reduced mobility.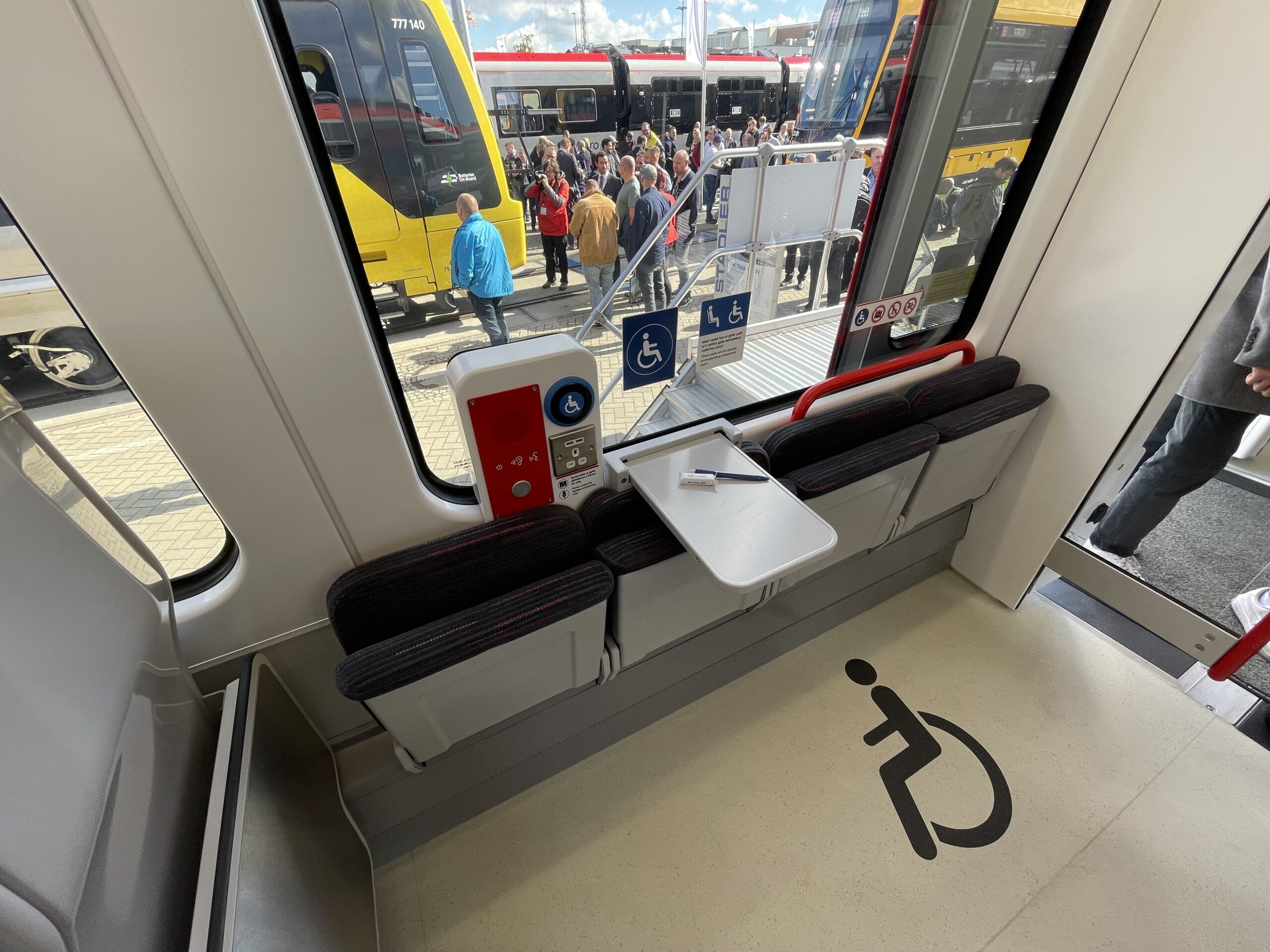 © a2b Global Media
The tram-trains are to be commissioned in 2023.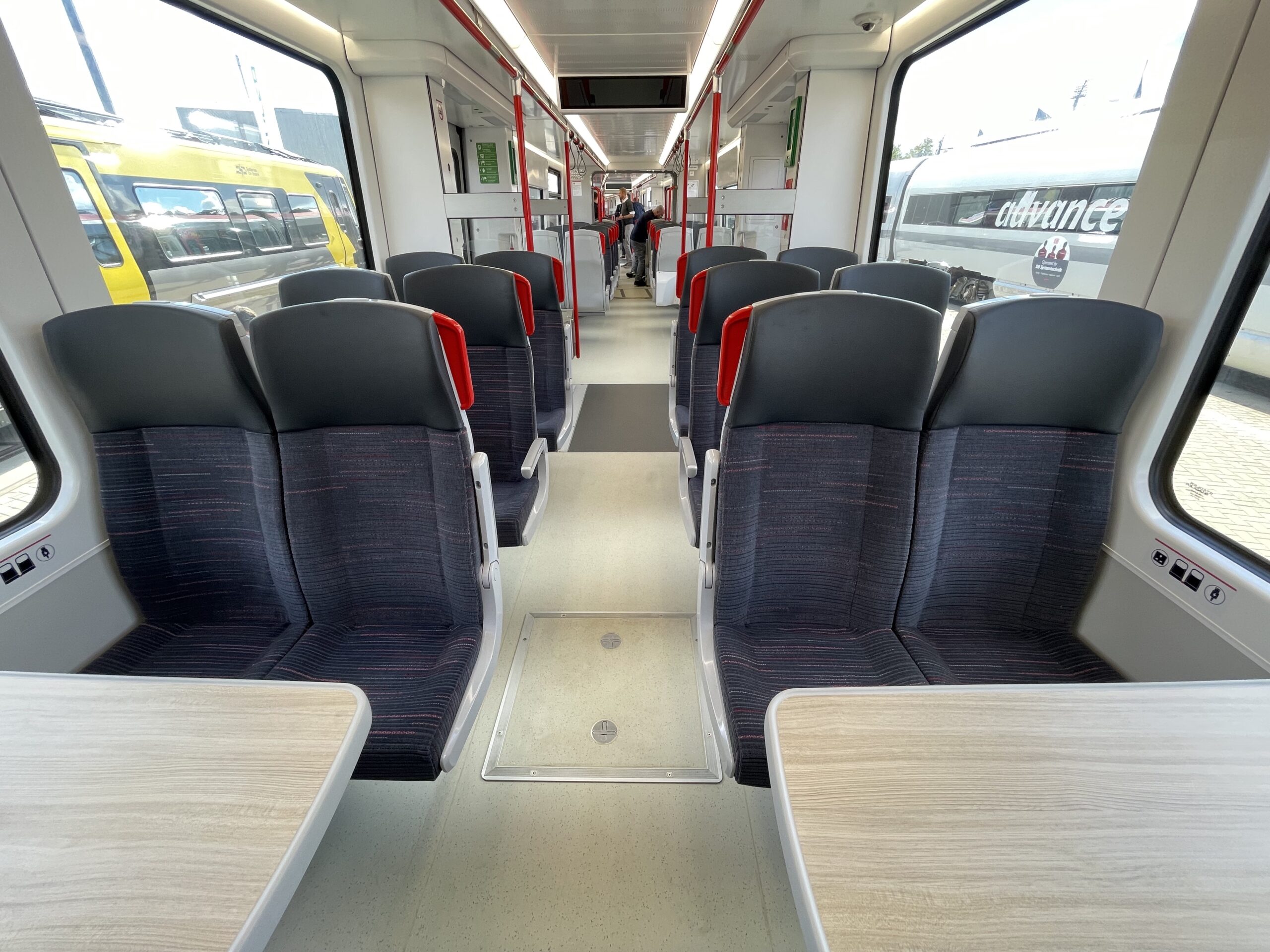 © a2b Global Media