Smallest available 30-Watt Railway DC/DC Converter.
With an installation height of just 22 mm, the new, ultra-flat 30 Watt DC/DC converters are the perfect solution for applications in confined spaces.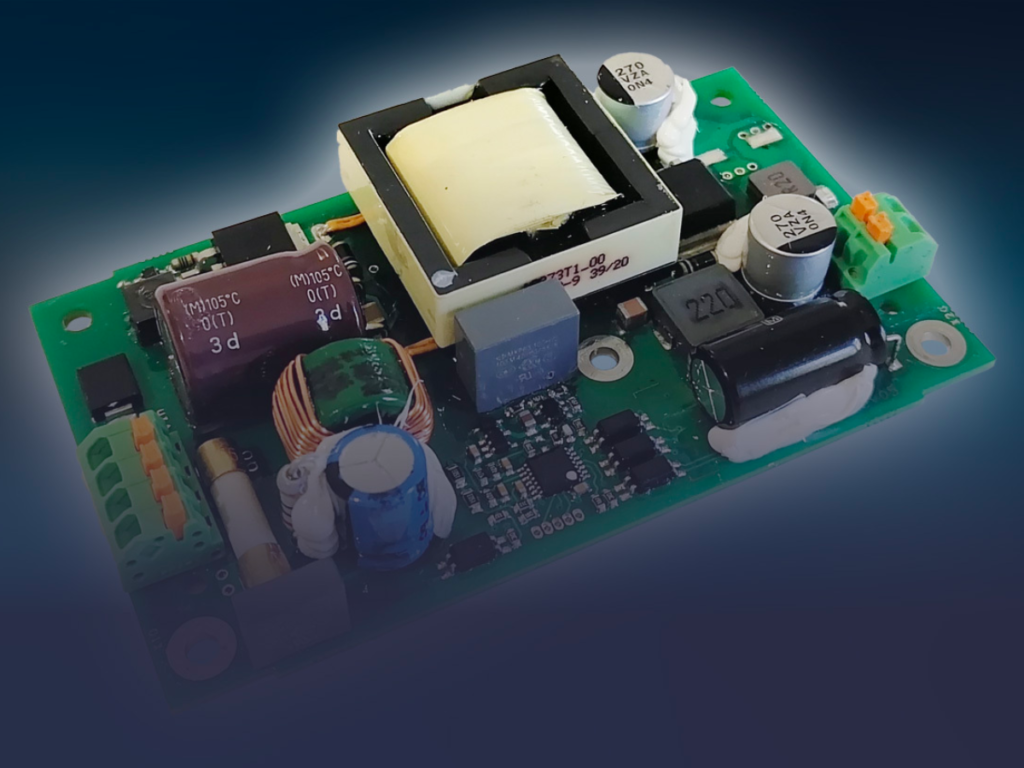 The system integration of the convection-cooled, galvanically isolated DC-DC converter is flexible and extremely easy, as it can be fitted in any installation position. The consistently high efficiency of between 88.5% and 92.9% in all load and input voltage ranges is crucial in ensuring that the inner device temperatures cannot increase to a critical level, even with closed housings and high ambient temperatures.
Alongside the compact dimensions of L/W/H 100 x 60 x 22 and the simple integration, the plug-and-play converters also boast the following impressive features:
Ultra-wide input voltage range of 14.4–154 VDC – one converter model for all railway projects and on-board voltages ranging from 24 to 36, 48, 72 or 110 VDC in accordance with EN50155
10 ms interruption time (EN50155: Class S2)
The ready-to-use DC-DC converters are used without any additional filters or components, and meet all of the requirements for rail vehicles according to EN50155, such as EMC: EN50121-3-2, shock and vibration: EN61373, as well as fire protection: EN45545-2.
The DC/DC converter with either a 12 Volt or 24 Volt output voltage is suitable for use as a local power supply or a plug-and-play-ballast converter for sensitive electronic devices such as LED or TFT displays, switches, repeaters, infotainment systems, data loggers, GPS trackers and many other devices that require a reliably power supply in harsh environments. Compared to print modules with several additional components, the 30 Watt DC/DC converter is a full, care-free package. There are no development costs or effort and no risks regarding the approval. The converter has the necessary conformity and all verifications, which helps to speed up the market launch of your products.
The IC25X series – a safe choice at a fair price.
This article was originally published by intreXis AG.