IGBT drivers require DC/DC converters with a very high level of galvanic isolation between primary (input voltage) and secondary (output voltage), or between primary/secondary and earth.
These strict isolation requirements are necessary because of the high voltage potentials that are present on the secondary side of modern gate-driver units.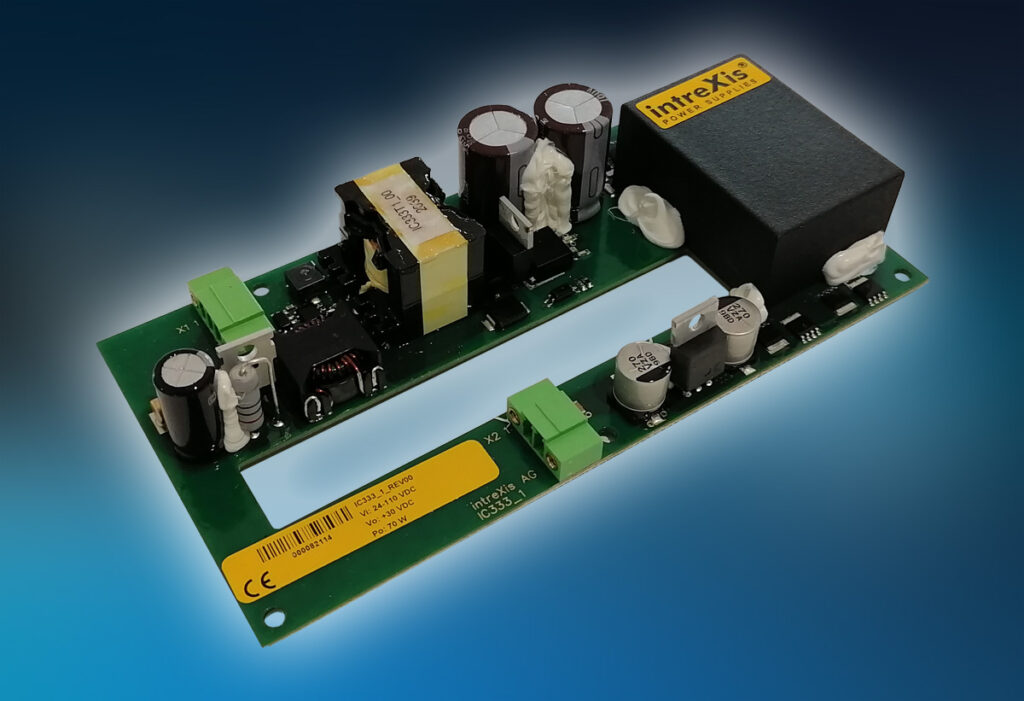 These new high-voltage isolated DC/DC converters by intreXis AG are designed for 3.3 to 6.5 kV IGBT applications, providing 16.8 kV AC isolation voltage, 42 mm super wide creepage and clearance distance, and an extremely low coupling capacitance of just 4 pF. The converters supply an output power of 70 to 310 watts. This is ideal to power multiple gate drivers in a centralised gate-driver architecture.
Want to find out more? Contact us and talk to our engineers.
Find out more about high-voltage isolated DC/DC converters.
This article was originally published by intreXis AG.