Green Light for Melbourne Metro Tunnel Project
The Environment Effects Statement (EES) assessment for the Melbourne Metro Tunnel was released today, paving the way for major construction to start in early 2017. Minister for Planning Richard Wynne completed the assessment after reviewing the EES, public submissions and an independent Inquiry and Advisory Committee report.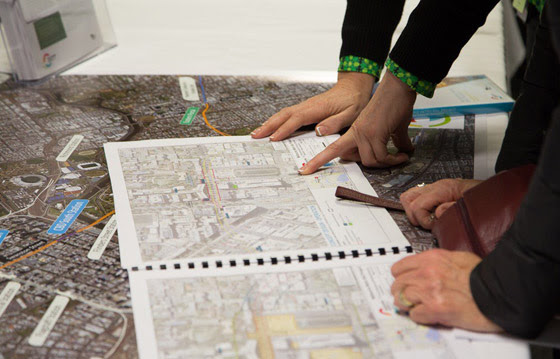 The $10.9 billion Metro Tunnel will give three of the busiest train lines their own tunnel through the CBD, freeing up space in the City Loop to run more trains, more often to the suburbs and regional Victoria.
There will be a number of major changes to manage and reduce project impacts including:
realigning the tunnel entrance in Kensington to reduce the number of properties that will be acquired from 22 to one
adopting changes that mean more than 100 trees will now no longer be impacted
no longer using Fawkner Park as a tunnelling support site, and
confirmation the Metro Tunnel will travel underneath CityLink.
Minister for Planning, Richard Wynne, said:
"The Metro Tunnel is the biggest Victorian infrastructure project since the city loop was built in the 1980s and it will generate  decades of benefit to public transport users."

"While there will be significant impacts over the construction period, plans will be in place to minimise the disruptions and we will keep working with the community along the way."
The EES process spanned 18 months and involved 7,000 pages of documentation and technical reports, 379 public submissions and more than 180 hours of public hearings.
For more information, please see the original Minster for Planning's Media Release.