Australia: Three New Stations and up to 3,000 Jobs On Mernda Rail
The Victorian Government will build three state-of-the-art stations at Marymede, Mernda and Hawkstowe as part of the Mernda Rail Extension Project. Opening in early 2019, the new eight kilometres of rail line will help connect one of Victoria's fastest growing areas to work, study, healthcare, shopping and entertainment both locally and into the city.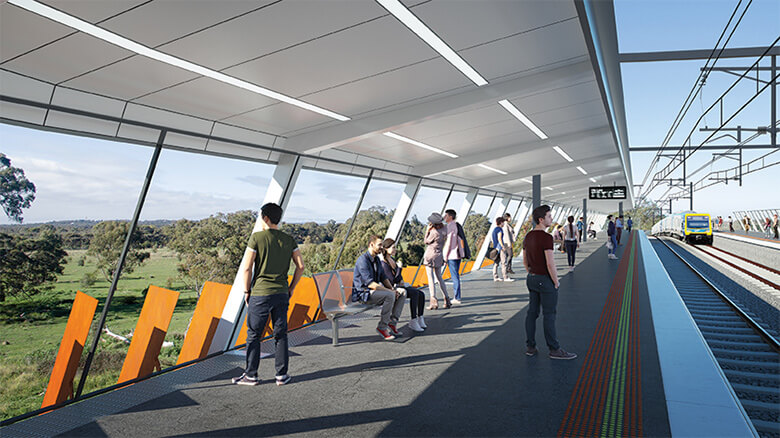 Premier Daniel Andrews joined Minister for Public Transport Jacinta Allan and local Members Lily D'Ambrosio, and Danielle Green to announce that John Holland will build the nearly $600 million Mernda Rail Extension, which will include a new station near Hawkstowe Parade in South Morang.

The new Hawkstowe station is in addition to the two new stations already announced in Mernda and near Marymede Catholic College. The three stations are expected to be used by more than 8,000 passengers a day.

Mernda Rail Extension will create up to 3,000 jobs – 1,200 directly during construction and as many as 1,800 indirectly in suppliers and other businesses supported by the project.

It will support more than 70 ongoing jobs once trains are running. Like every major Labor Government project, 10 per cent of work will be carried out by trainees, apprentices and engineering cadets – giving young and reskilling workers a head-start in their new career.

The project includes new walking and cycling paths, better bus connections, and train stabling in Mernda. There will also be extensive bike storage and up to 2,000 new car spaces across the three new stations.

Construction of the Mernda Rail Extension will begin next year, and trains will be running on the new line by 2019.

See the Mernda Rail vision below!

For the original article, along with further information, please click here.