Škoda Group has received an order for a further five ForCity Smart Artic trams from Finnish tram operator Tampereen Raitiotie Oy.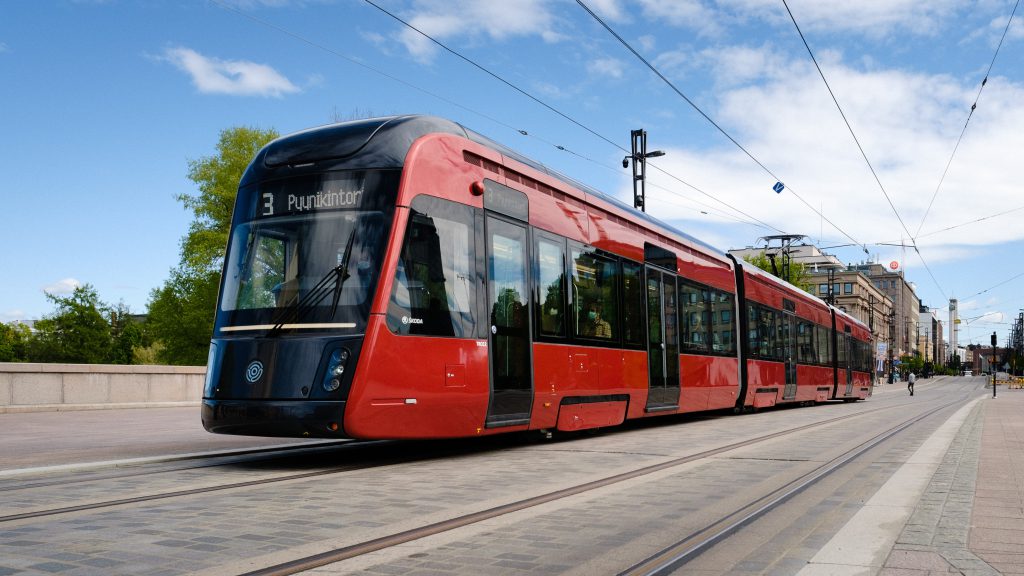 An agreement was signed between the two companies back in 2017 for 19 trams, including 10 years maintenance. The first of these vehicles was delivered in May 2020.
The contract included three additional options of up to 46 extra vehicles, one of which the operator has now chosen to use. The new order is valued at just shy of 34 million EUR (36.38m USD).
The Škoda ForCity Smart Tampere X34 tram was developed with Finnish weather conditions in mind and includes heated floors, double glazing and air conditioning.
Designed for a track gauge of 1435mm, the two-way tram is 37.3 metres long, has a completely flat floor and can carry up to 264 passengers.
"ForCity Smart Artic Tampere (Tampereen Ratikka) is the largest tram car in terms of size produced in the Nordic countries. In addition to its size and intelligent features, it's also exceptional because it was designed in collaboration with the people of Tampere.
"The cars have proven to be reliable in operation and we're pleased to continue our good cooperation with the Škoda Group."