The first of 60 Stader Dr19 locomotives ordered by VR Group has arrived in Finland.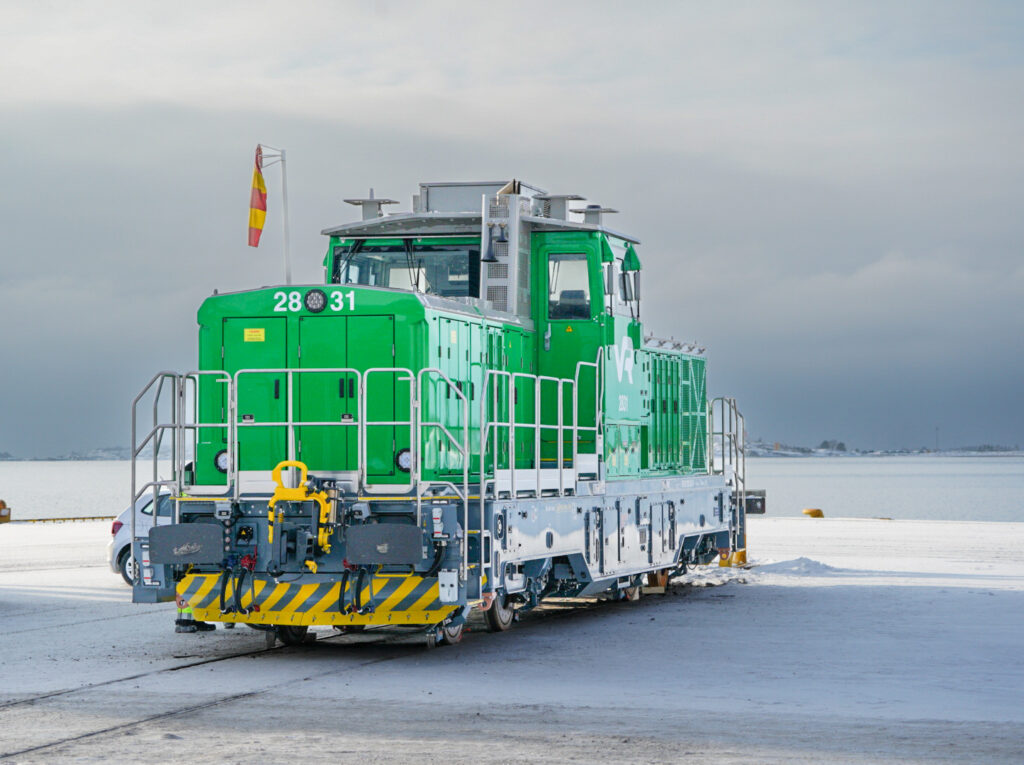 A total of five Dr19s will be delivered this year. Deliveries will then continue on a regular basis from 2023 until late 2026, when the order will be completed.
The locomotives have been designed to operate efficiently and reliably under extreme temperature and weather conditions and will replace the group's current diesel locomotives. These are between 40-60 years old, and have already exceeded their normal lifecycle.
The new locomotive will now begin a rigorous test programme. This will include test runs on different railway sections of the Finnish railway network, and in different train configurations, in addition to shunting work tests where wagons are arranged in the railway yards.
These tests will run until the end of the year, with the first locomotives going into commercial service in 2023.
There's still a need for diesel locomotives in Finland, as only slightly over 50% of the country's railway network has been electrified. The new locomotive has been designed so that in the future diesel can be replaced with a more climate-friendly energy source.
"The new diesel locomotives will be mainly used in freight traffic and their pulling capacity is twice as effective as our old locomotives.
"Today, train is by far the most low-emission mode of transport, but we are committed to reducing emissions even further. The new locomotive has many climate-friendly features and its particulate emissions are significantly lower than those of our old diesel fleet. Nitrogen oxide emissions, for example, are 80% lower."