Swedish operator, Västtrafik AB has awarded Škoda Group a contract to upgrade 80 trams for the city of Gothenburg, Sweden.
The M31 trams will be repaired and modernised at Škoda's production facility in Ostrava from 2022 until 2027. The contract is valued at almost 80 million EUR.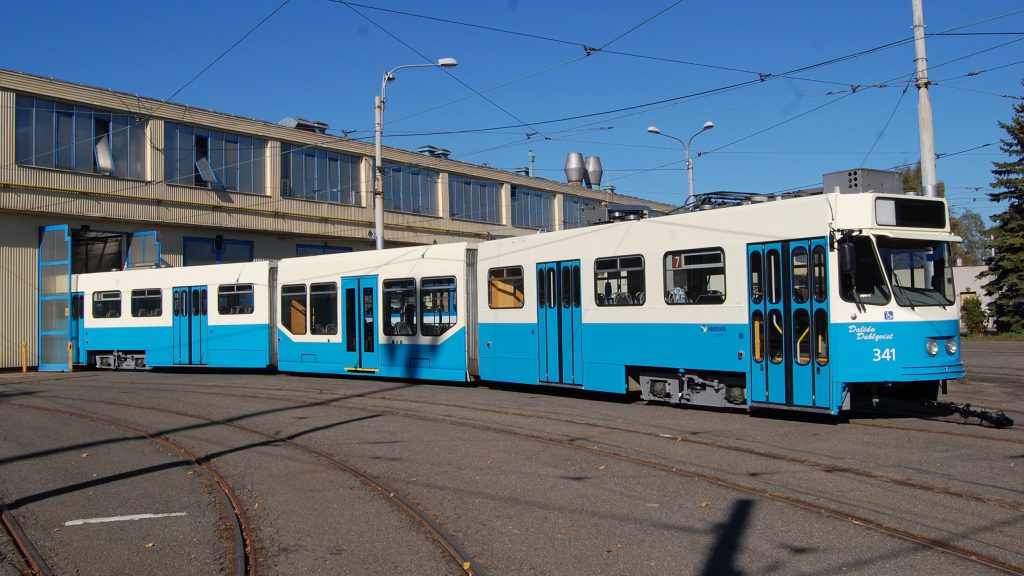 "The success in Sweden confirms our ability to succeed even in the most demanding markets, of which Scandinavia is certainly one. I believe that the renewed trams we will deliver to Gothenburg will serve to the satisfaction of both passengers and operators. As a traditional repair and modernisation company for transport companies, we are able to offer our customers a high standard of quality. In recent years, we have also been expanding our competencies and producing new trams and other products for the Group's current and future customers."
Under the contract, Škoda will upgrade the trams by adding modifications such as a new door system, a ramp for one of the tram cars, a new braking system, and an air conditioning unit for the driver's cab. In addition, Škoda will paint the cars, repair the laminates, maintain the carbodies, and refurbish the electrical systems. The contract also includes work to replace floors, modify the interiors and driver's cabs, add new lighting, and revise the heating systems for each of the 80 trams.
"The modernisation of the existing M31 tram fleet in Gothenburg, Sweden is of great importance for the entire Škoda Group. This project sets the ground for our future success as we aim to provide sustainable, long-lasting vehicle and service solutions to the Swedish market."
The current contract follows an earlier contract under which the Ostrava facility repaired 79 M31 trams between 2011 and 2017 for Gothenburg's operator, Ekova Electric. In 2021, the Ostrava company was integrated into the Škoda Group.