The European Union Agency for Railways (ERA) has granted authorisation for the high-speed Stadler SMILE, branded Giruno by SBB, for double-traction operations in Italy.
This type approval means the Giruno can now operate in Italy in double-traction formation at 200km/h, as stated in the co-operation agreement between SBB and Trenitalia. The Giruno is the first multiple unit to receive European approval (extension of its area of use) from the ERA. Until mid-2019 this had to come from the national body Agenzia Nazionale per la Sicurezza delle Ferrovie (ANSF).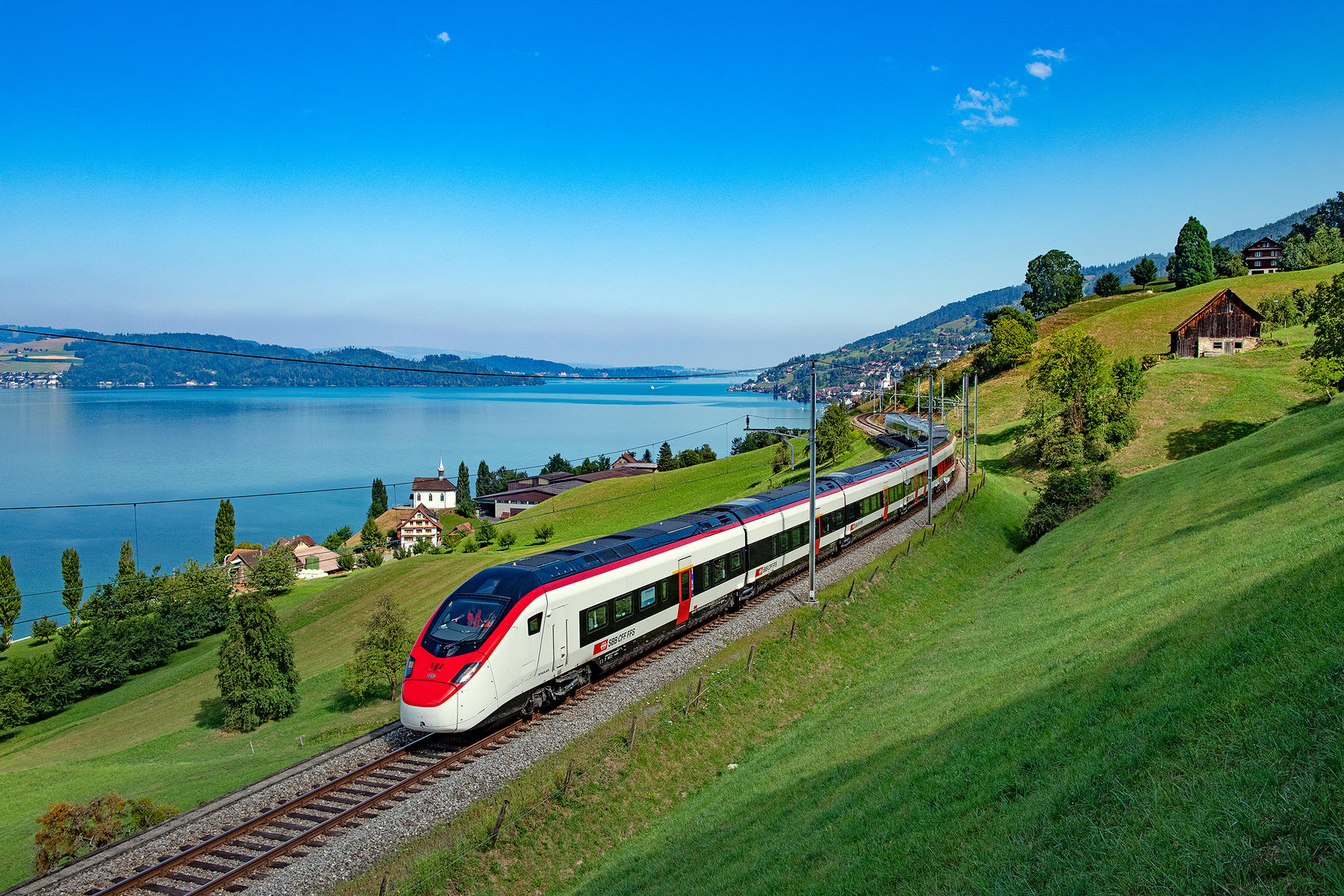 The Gotthard Base Tunnel opened in 2016. In December 2020 the Ceneri Base Tunnel will open. Together, they complete the flat track through the Alps. Consequently, the operator SBB is expecting an increase in demand. In 2014 SBB ordered 29 high-speed multiple units from Stadler. The agreement included options for up to 92 more trains. In May 2018 the Giruno celebrated its roll-out in Switzerland. This event marked the start of extensive testing to obtain approval in four countries. In April 2019 the Giruno achieved single-traction approval for Switzerland, and double-traction approval in May.
The first commercial journey took place on 8 May 2019. The Giruno was then deployed regularly on a number of routes in Switzerland to build up operational experience on the home network. It entered regular passenger service on 15 December 2019. Over the coming months Stadler will obtain approval for the individual vehicles. Then, with SBB and Trenitalia, it will prepare the Giruno for planned operations in Italy. These preparatory measures include improving the technical maturity and reliability in operation, most notably the ETCS system.
Stadler SMILE 'Giruno'
The SMILE is an 11-car EMU (multi-system) with a total length of 202 metres. It has a top speed of 250km/h. In double-traction formation the Giruno provides seating for up to 810 passengers.
Also read: