Forrestfield-Airport Link: Tunnel boring machine (TBM) Sandy broke through at the Bayswater dive structure on 20 April.
The TBM, which measures 130m in length, was operational for more than 900 days in varied and at times challenging conditions. For example, it tunnelled under Perth Airport as well as the Swan River.
When TBM Sandy arrived at Bayswater, it marked the completion of 16km of tunnelling for the Forrestfield-Airport Link. The project features twin-bored tunnels measuring 8km each. TBM Grace completed one of the 8km tunnels on 18 February and now, nine weeks later, TBM Sandy has completed the other.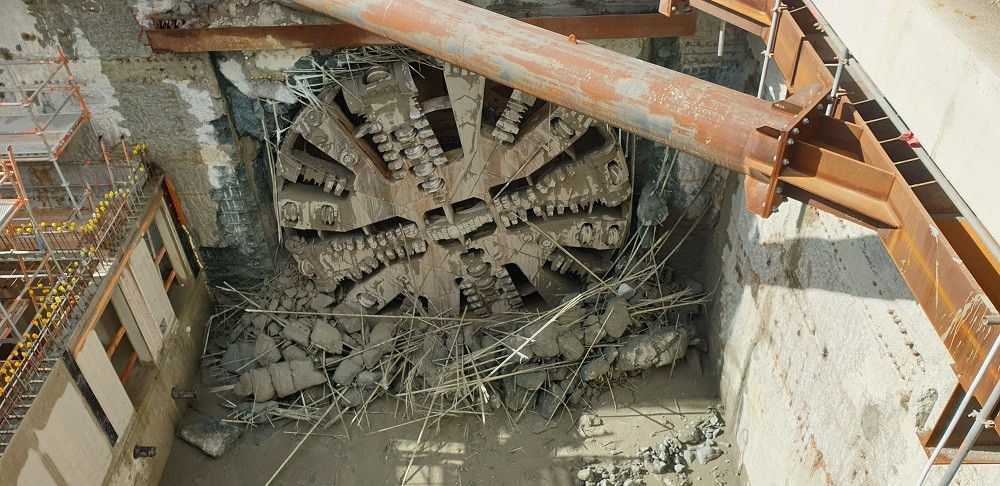 These tunnels will connect three new stations – Forrestfield, Airport Central, Redcliffe – with the existing railway network.
To bore the tunnels, the TBMs fitted 9,000 tunnel rings which are made of 54,000 locally manufactured concrete segments. These form the tunnel walls. They are designed to have a 120-year longevity.
Now that TBM Sandy has completed its project, it will be dismantled and removed from the dive structure with a crane. Half of the first stage of track slab installation is already complete so that track laying should be able to start in July. Construction and fit-out of the station buildings meanwhile continues. Trains will likely run on the new railway line in the second half of 2021 with an end-to-end journey time of 20 minutes.