EC Launch Gender Equality in Transport Consultation
The European Commission have launched a Consultation on gender equality in transport. The questionnaires will go out to EU Member States, EU transport Trade Unions and EU associations of transport operators.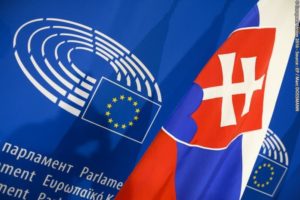 Currently, women represent only 22% of the transport sector, and much of these roles are in customer facing positions. Women represent only 3% of train drivers. In light of the older generation of transport workers coming up to retirement, there is an imminent staff shortage across the sector. Women will play a key role in filling this gap.
The Consultation comes following a participatory Women in Transport event in April 2016 hosted by Commissioner for Transport Violeta Bulc, where a series of videos were released to profile women in the transport industry. At the event, rail stakeholder group CER published a series of recommendations to improve the representation of women in the rail sector.
These recommendations include the introduction of a charter for equal opportunities for companies and trade unions, positive actions including improving work-family balance with flexible working hours and child-care support, and training and health and safety literature which better represents women in the rail community. The document also emphasises the importance of making the industry a viable place to work for both genders.
The Slovak Presidency of the European Union have proposed to put this issue on the European agenda. The Commission are to launch a series of studies, working documents and consultations on the issue. In order to best meet the needs of member states, trade unions and transport operators, this consultation has been launched.
The consultation questions include whether the respondents believe there is a need to rebalance gender equality in the transport sector. It also asks whether there is existing legislation and structures in place to redress the balance, and whether this is a monitored issue. The consultation asks respondents whether they agree with existing and proposed measures at a European Level.
The deadline for the consultation is October 2016.