Connecting Europe Facility Call for Proposals
The European Commission Connecting Europe Facility (CEF) has issued a call for proposals for the maintenance, adaptation and further development of a European ITS Framework for Intelligent Transport Services (ITS). The issue of a call for proposals concerning programme support action under the Connecting Europe Facility (CEF) in the field of Trans-European Transport Network relates specifically to a Programme Support Action (PSA) for a European Framework Architecture for Intelligent Transport Services (ITS).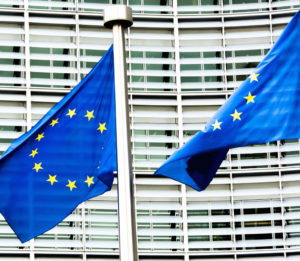 This call has a budget of €1.2 billion of four years. The Commission will award this in one grant. The submission deadline is 15 October 2016.
The Call relates to the implementation of the 2014–2020 Multi-annual Work Programme to deliver timely and efficient development of the core transport network, improving the trans-European transport network. It must also stimulate growth and job creation.
Eligible actions include technical assistance for the implementation of traffic and travel information, stakeholder consultation, training activities and awareness raising activities, studies for the development of new or adapted standards and specifications, project management and coordination and monitoring activities.
The grant will be awarded based on criteria including relevance (to the TEN-T guidelines), maturity and preparedness, impact and quality.
The new call follows the announcement by the Commission of the previous projects selected for CEF funding on 21 June 2016. The projects to benefit from that call are mostly situated on the core trans-European transport network (TEN-T). 406 eligible projects were put forward requesting a total of €12.49 billion.
The EC selected projects on the criteria of those that would deliver the highest value to Europe and pledged a total of €6.7 billion. The projects were selected on the basis that they will "notably contribute to the digitalisation and decarbonisation of transport, in line with the broader political agenda of this Commission". The selected projects are evenly distributed geographically and also across modes of transport. Those funds are be made available as grants, with a co-financing rate of between 20% and 50%.