EC Investigates Wabtec Faiveley Takeover
The European Commission has launched an in-depth investigation into whether Westinghouse Air Brake Technologies Corporation's (Wabtec) proposed takeover of Faiveley Transport of France will satisfy EU Merger Regulations. The investigation has been launched as a result of concerns that any such takeover could reduce competition for railway equipment systems and subsystems within the European Economic Area (EEA). The commission will make its decision within 90 working days (20 September 2016).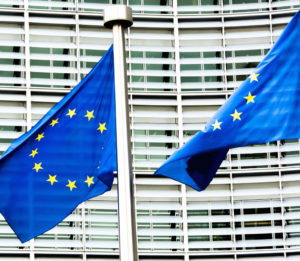 The EC's initial concerns relate to several markets for railway equipment systems and subsystems, specifically in reference to complete brake systems and brake components including friction materials and pantographs. The high entry barriers of these products stem from technical and regulatory requirements which are necessary due to the high safety element the products are required to satisfy. A substantial investment in research and type approval of novel products is necessary to enter or quickly expand in markets such as these.
Unfair Competition
Following an initial investigation by the EC, it was found that the proposed takeover would remove a significant competitor from a concentrated market. Wabtec and Faiveley are among the largest manufacturers of various railway equipment systems and subsystems such as train brakes, doors and air conditioning systems. Knorr-Bremse of Germany is the third of this caliber.
The EC has launched the investigation because it is concerned that Knorr-Bremse would not be able to compete with the new entity (created by the merger) and therefore competition would be eliminated, impacting the pace of innovation and prices for customers. The EC will therefore discover whether these concerns are founded.
Commissioner Margrethe Vestager, in charge of competition policy, said:
"Millions of Europeans rely on trains every day to commute between work and home. Europe is also home to many manufacturers of locomotives and other rolling stock. The Commission must make sure that Wabtec's takeover of Faiveley does not restrict effective competition and lead to less innovation in this technology-driven market, or to price increases for manufacturers, train operators and ultimately passengers."