EU Approves CEF Projects
The EU Member States gave their formal approval to the 195 transport projects  proposed by the European Commission. The CEF projects will receive €6.7 billion of funding from the EU as part of the 2015 calls for proposals of the Connecting Europe Facility  (CEF).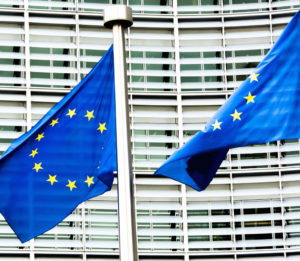 The projects were selected on the basis that they will "notably contribute to the digitalisation and decarbonisation of transport, in line with the broader political agenda of this Commission". Nearly 85%, or €5.6 billion, of the funding will go to projects in Member States which are eligible for support from the Cohesion Fund in order to make up the disparities in infrastructure across the EU.
The CEF projects to benefit from the funding are mostly situated on the core trans-European transport network (TEN-T). The projects include the rehabilitation of the Brasov Sighisoara rail section in Romania, the railway connection Aveiro Vilar Formoso in Portugal, the development of a standard gauge railway line in the Rail Baltic corridor, the implementation of the SESAR Deployment Programme and the modernisation of railway line E30 (the Zabrze – Katowice – Krakow section) in Poland.
Commissioner for Transport Violeta Bulc, said:
"I am glad we have the support of the Member States for our multi-billion investment in 195 priority transport projects. The bulk of this funding has been allocated to central and eastern Europe, which will help bridge the deployment gap between EU regions. In doing so, the Connecting Europe Facility contributes to better, greener and safer transport all across Europe."
CEF Funding
The call for proposals was launched in November 2015 , the second CEF calls for proposals. 406 eligible projects were put forward requesting a total of €12.49 billion. The EC selected projects on the criteria of those that would deliver the highest value to Europe. Care was taken to ensure that the selected projects are evenly distributed geographically and also across modes of transport.