The Department for Transport (DfT) has placed Avanti West Coast (owned 70% by FirstGroup and 30% by Trenitalia) on a short-term contract to "stabilise its operational challenges".
This short-term contract will run for a period of six months, until the end of March 2023.
During this period, the current contractual arrangements for the West Coast Partnership (WCP) will remain in place, but the DfT expects the company to deliver a significant increase in services and "long-overdue reliability for passengers", the government said.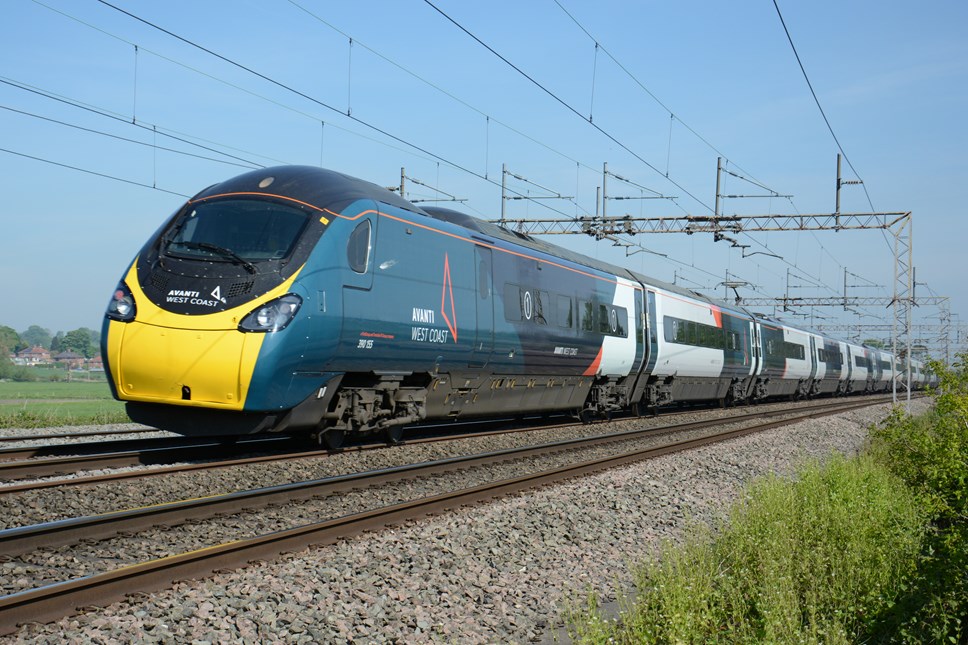 Avanti operations have been severely disrupted and reduced over the past few months.
Avanti has said that these problems have been caused by a shortage of available drivers. To overcome this, nearly 100 additional drivers have been entering formal service between April and December this year, allowing the operator to run more services, especially on its important London-Manchester and London-Birmingham routes, though these are still not running a normal schedule.
As Avanti's previous contract is concluding, the short-term extension will provide it with the opportunity to improve services and "stabilise its operational challenges" now that more drivers are qualified. The government will then consider Avanti's performance and finalise a National Rail Contract.
"We need train services which are reliable and resilient to modern day life. Services on Avanti have been unacceptable and while the company has taken positive steps to get more trains moving, it must do more to deliver certainty of service to its passengers.
"We have agreed a 6-month extension to Avanti to assess whether it is capable of running this crucial route to a standard passengers deserve and expect."
Alongside training new drivers, Avanti's service improvement plans include:
A timetable recovery plan with an increase from about 180 trains per day to 264 trains per day on weekdays
Recruitment of crew, so the operator can stop relying on drivers willing to work overtime
Extending booking options for passengers and making tickets available earlier
"We are committed to working closely with government and our partners across the industry to deliver a successful railway that serves the needs of our customers and communities.
"Today's agreement allows our team at Avanti West Coast to sustain their focus on delivering their robust plan to restore services to the levels that passengers rightly expect."