Deutsche Bahn Gives Green Light for Body Cams
Deutsche Bahn's security staff will start wearing body cams at large stations and when working near major and sporting events.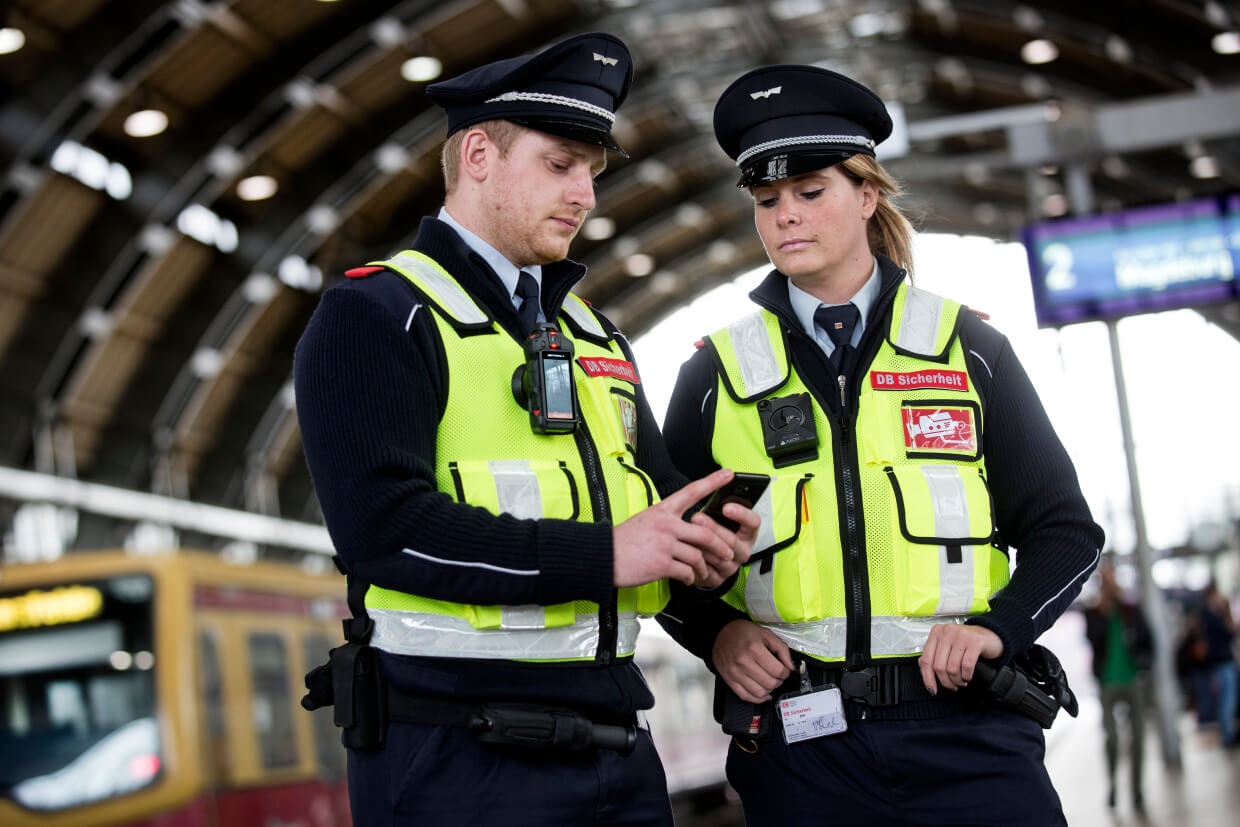 Ronald Pofalla, DB's Board Member responsible for Security, said: 'Body cams secure evidence and provide protection against attacks. That gives DB employees and rail passengers more security. Our tests were positive throughout: security teams wearing body cams were not attacked a single time; they are therefore safer.'
DB Body Cams – some facts and figures:
Around 50 security personnel worked more than 8,800 hours in Cologne and Berlin between August 2016 and March 2017 fitted with body cams
The preventive effect stems largely from the inbuilt monitor that displays attackers' behaviour back to them
Security employees will start wearing these body cams on a regular basis, particularly during critical periods, such as in the evenings, at the weekends, when football fans are travelling to matches and when major events are taking place
Deutsche Bahn recorded 2,300 attacks in 2016, roughly a third more than in 2015
The body cams supplement video surveillance already in place at stations and on trains
By the end of 2017 DB will operate around 7,000 cameras at around 1,000 stations – a 20% increase to 2016
28,000 cameras are already installed in regional and local (S-Bahn) trains
The footage is only available to view by the federal police in the event of a criminal investigation
All footage recorded is encrypted and transmitted to a secure server at the end of a shift
The employee wearing the body cam has to announce switching it on before starting recording
This information is based on a German-language press release by Deutsche Bahn.