The 3D Printing Revolution at Deutsche Bahn
3D printing – additive manufacturing – is something we've heard a lot about in recent years in a huge number of different fields, from medicine to aerospace.
3D Printing at Deutsche Bahn: 2015–2018
Deutsche Bahn made its first forays into 3D printing a year and a half ago, says Stefanie Brickwede, the project lead for 3D printing at Deutsche Bahn. Germany's state-owned rail company printed more than 1000 components in the first year. It hopes to double that figure for 2017 and print 15,000 components in 2018.
The first-ever item DB 3D printed was a coat hook in late 2015. The current breadth of components ranges from ventilation grids to head rests and more.
Uwe Fresenborg, a champion of 3D printing who is in charge of the board for vehicle maintenance at Deutsche Bahn said:
"We need components that can be supplied immediately so that we can maintain our fleet. We want our trains to run. 3D printing helps us with that. Printing is faster, more flexible and cheaper than conventional manufacturing methods and vehicles are back in service again for our clients in next to no time."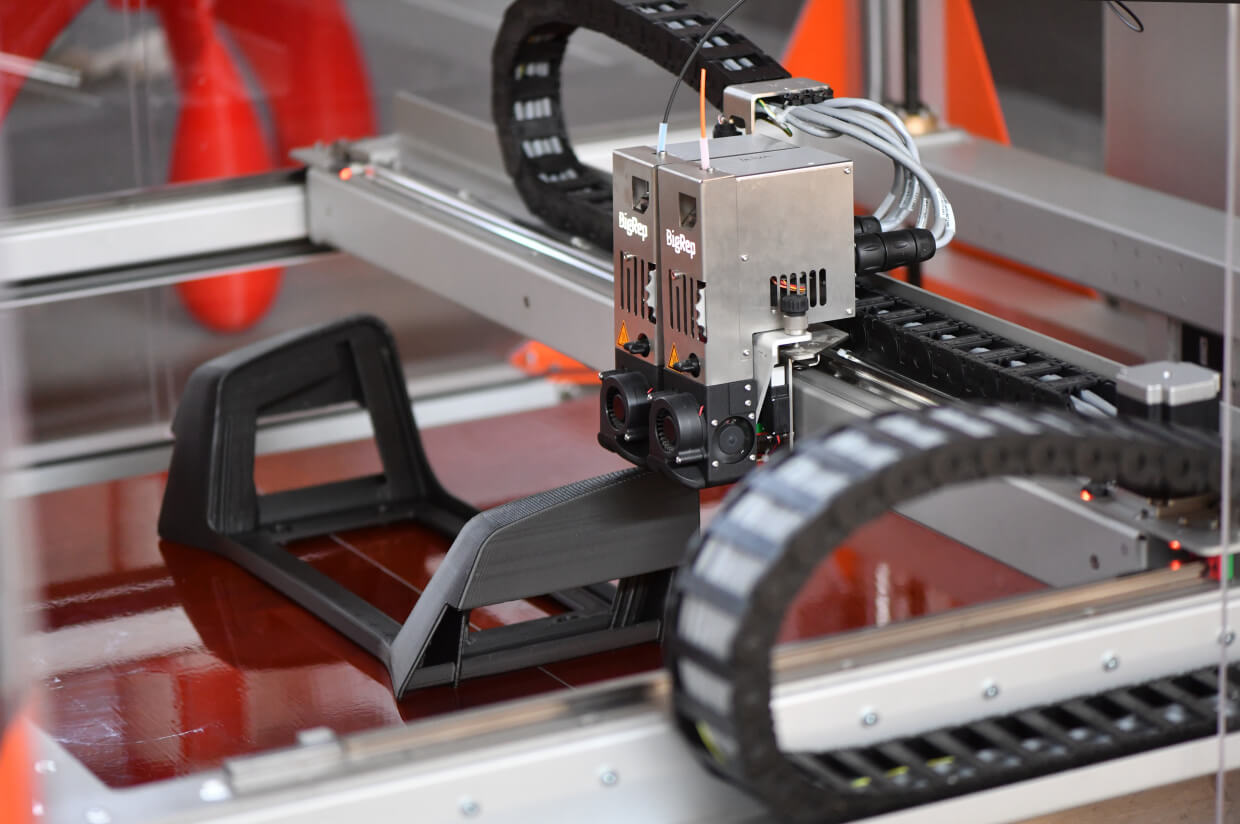 Testing and Development
All components produced by additive manufacturing undergo extensive testing that determines whether the printed components are actually used. One of the tests is for fatigue resistance, for example. One of the benefits of additive manufacturing – i.e. where components are made layer by layer – is that spots that are particularly vulnerable can be optimised right from the get go. Faults can be minimised preventatively, further increasing the availability of rolling stock.
The first printed components were made exclusively of plastic. Today, Deutsche Bahn uses printed metal components that are fitted in its high-speed rolling stock. One example is the terminal box that protects the delicate cases in the engine of an ICE locomotive.
"We don't just use 3D printing for maintenance at Deutsche Bahn; we use it throughout our operations in search of potential improvements we can achieve using this kind of production," said Stefanie Brickwede.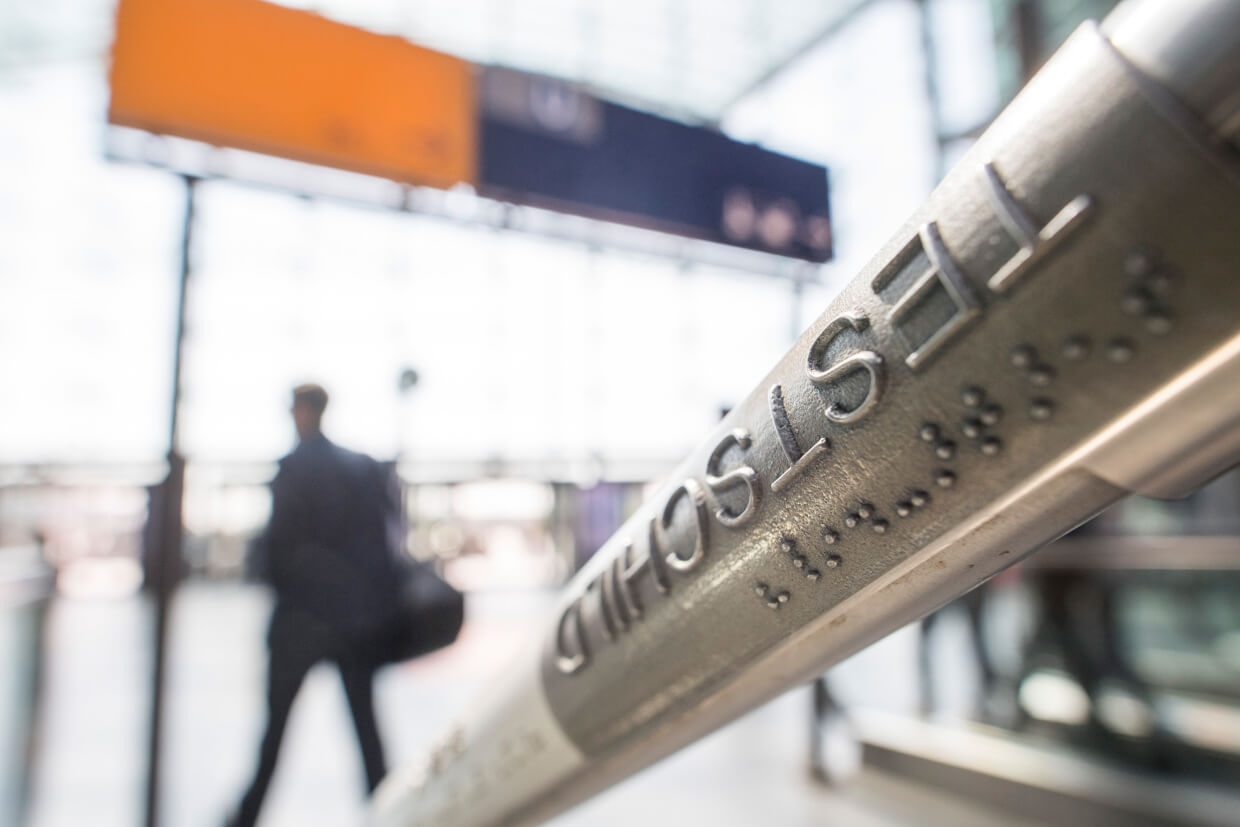 The use of 3D printing is already being tested on stations, for example: with hand rails in Braille passengers with mobility impairments can find their way more easily around Berlin Central Station. 3D printing is a way of producing individualised signs for hand rails on platforms.
DB Schenker is very interested in finding ways of using 3D printers in large warehouses in order to print spare parts for clients in situ, thereby reducing the number of items DB Schenker would have to stock. The search for suitable test clients is currently under way.
Instead of investing a lot of money into building its own 3D printing farms, DB is looking for partnerships via its network 'Mobility goes Additive'. Industry and mobility are working hand-in-hand. More than 40 companies, from users to universities and start-ups have joined with DB in the transport operator's initiative to drive forward innovation together.
3D printing is part of the DB programme 'Zukunft Bahn' launched in 2016. Its stated goal is to make the DB services more reliable, comfortable and pleasant for customers.
5 reasons why 3D printing is revolutionising production at Deutsche Bahn
Quick delivery: using 3D printing, DB can print spare parts in next to no time that would previously have come with long delivery times or that wouldn't even have been available anymore. Rolling stock can return to rail faster and there will be noticeably fewer vehicle outages. That will make DB more reliable.
At the push of a button: in the medium term entire value-added chains could change due to 3D printing. Spare parts won't have to be stored in large quantities anymore. They can be printed on location at the push of a button when they're needed. That creates a huge amount of flexibility and makes it possible to produce spare parts quickly and in very small quantities.
Better spare parts: it is already possible for spare parts to be not just reproduced but improved too. 3D printing with its layering approach makes it possible to manufacture plastic and metal components in a way that is not possible with conventional manufacturing techniques.
More applications: by constantly testing new materials, such as fatigue-resistant elastomers and flame-retardant plastics, there will be more and more applications for components manufactured by 3D printing.
New business models in logistics: 3D printing has the potential of fundamentally altering the logistics sector and therefore entire business models. If spare parts don't have to be produced in advance anymore and can be produced in situ instead, transport routes change.
This article was originally published in German by Deutsche Bahn. Read the original here.