Czech construction company Subterra has taken delivery of a CZ LOKO EffiShunter 1000 locomotive (designation 744.150) equipped with an ETCS train control system.
It's the country's first private operator to do so.
The contract between the two organisation includes an option for two further locomotives.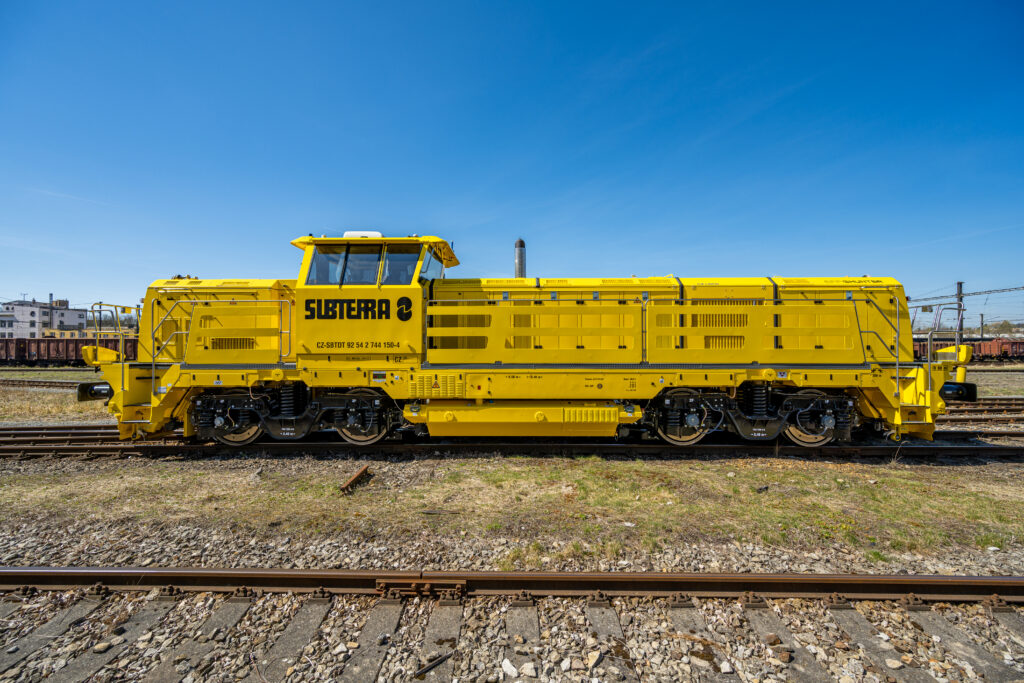 Subterra plans to use its locomotive for transporting construction materials and track mechanisation on construction sites across the Czech Republic and Slovakia.
The new vehicle will help the company better plan and coordinate activities previously provided by suppliers or leases.
"We're going to increase the work efficiency of the entire railway construction division and qualitatively move it one step higher."
When deciding who to purchase from, Subterra said the logical choice was a domestic and established manufacturer, as this guarantees trouble-free servicing and maintenance.
"A comprehensive service portfolio is part of our long-term business strategy, and we're very pleased that our customers are responding to this form of cooperation.
"By leaving the care and maintenance of the locomotive to us, they can fully concentrate on their core business."