Bender UK Among Top 10 Data Center Solution Providers
Bender UK is recognized as "Top 10 Data Center Solution Providers – 2019" by CIO Applications Europe.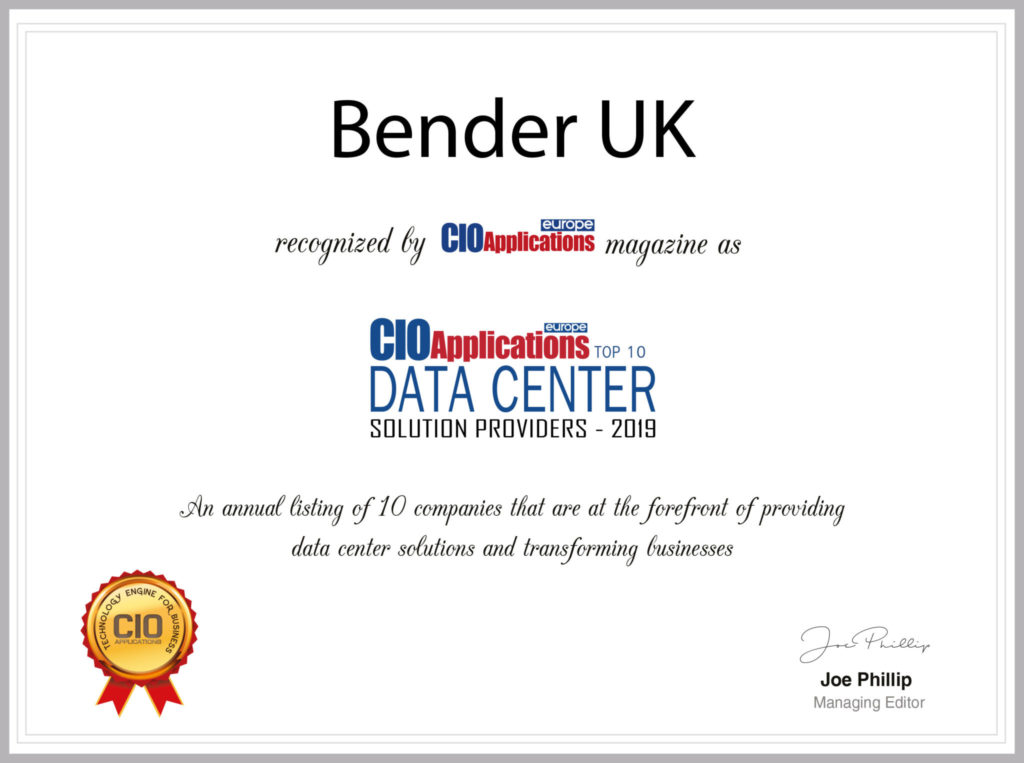 Even the smallest service outage is not acceptable to data center operators and their customers; it can lead to major service issues and undermine confidence in the resilience of the services they provide.
Tier 3 and 4 data centers are designed with redundant power from source to socket, to counter single failures. But power outages in data centers can still occur. Redundant designs are deemed to be concurrently maintainable but switching off systems even for periodic inspection, and testing carries with it the restart risk.
Continuous power monitoring systems from Bender are designed to remove the need for power shutdowns and meet the demand for advanced data center availability and resilience. Residual current monitoring (RCM) systems provide early warning of problems and enable predictive maintenance to deal with problems before they arise, effectively eliminating unscheduled shutdowns.
Click here to read the full article.
Bender UK for Rail Applications
Bender UK is an expert in electrical safety for rail applications and is an approved Network Rail supplier of Signal Power Fault Detection Systems used in trackside signal boxes, signal systems and trackside power installations.
Electrical safety solutions developed by Bender, deliver continuous monitoring of the rail electrical infrastructure – immediately identifying earth faults and insulation failure.
Rail operators are responsible for ensuring the safety of the UK's rail networks and maximising the availability of thousands of miles of tracks every day. It is essential that these network operators are provided with advanced warning of developing problems which can cause train delays which result in significant financial penalties.