Avanti West Coast has introduced a new service on the West Coast Partnership network that enables all its customers to have food and drink delivered to their seat.
Available on its trains across the West Coast Main Line, this new feature follows a successful 2020 trial.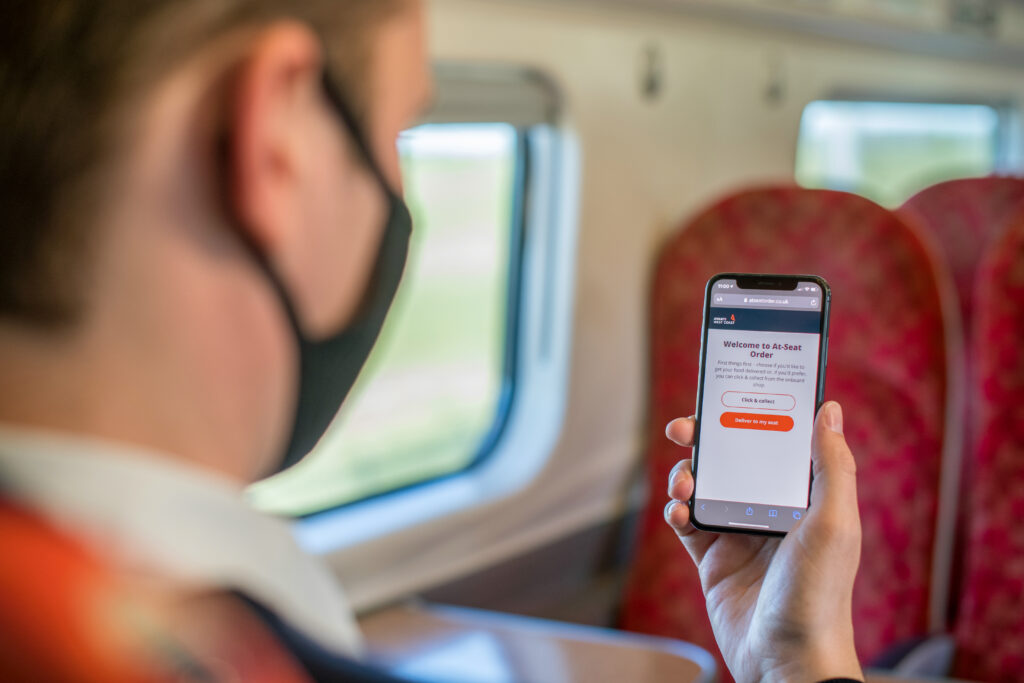 Known as 'At-Seat Order', the service enables customers to log on to the onboard Wi-Fi from their mobile phone, tablet or laptop and visit a dedicated page in their browser to choose their items.
Passengers can use debit or credits cards and PayPal for payments, with the order then delivered to their seat by an onboard Customer Service Assistant.
Sarah Copley, Executive Director, Commercial at Avanti West Coast, said:
"The results of our trial proved At-Seat Order was a great addition to services and a perfect solution for customers who didn't want to leave their seat. It's a new, easy was for those travelling to enjoy great food and drink with us and to play digitally."
As part of the service, a click and collect function has also been introduced on Pendolino trains – which have an onboard shop – that gives customers the option to choose food and drink at their seat before collecting their order. A notification is sent to customers on their phone when their order is ready.
Feedback has been overwhelmingly positive with customers rating the service as 'good' or 'excellent'. Accessibility groups also welcomed the development, citing it was helpful for disabled travellers who find it difficult to leave their seat.