A prototype electrified rail freight terminal is one of 30 projects to receive funding from Innovate UK and the Department for Transport (DfT) as part of the First of a Kind 2021 rail innovation competition.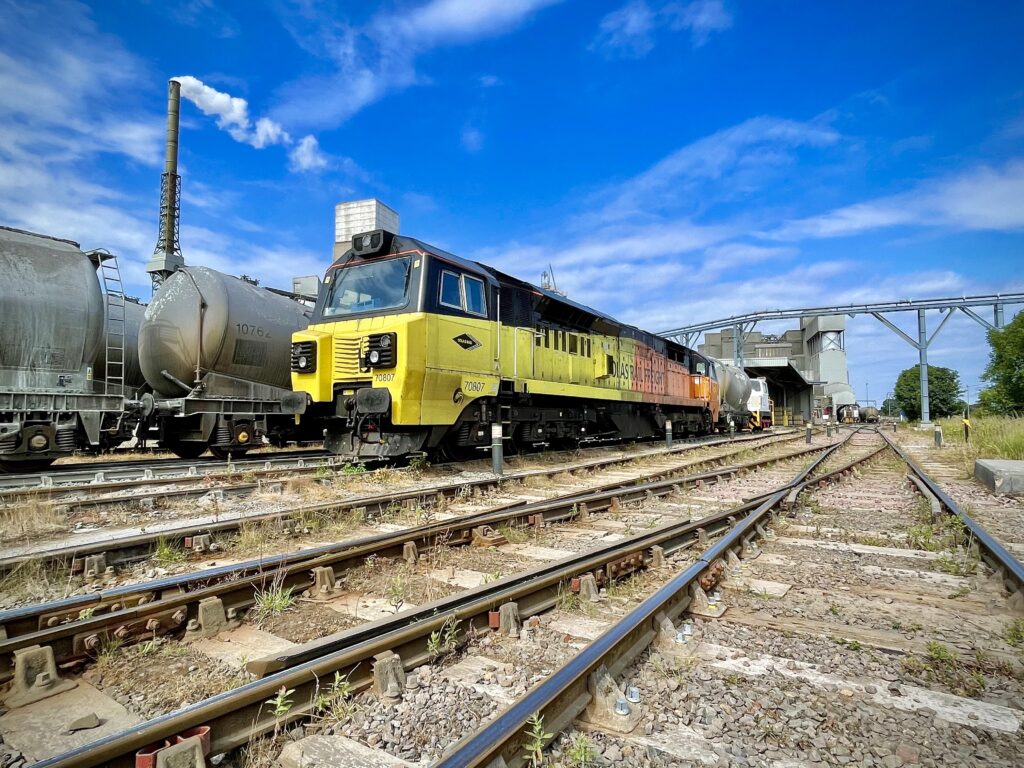 Engineering firm Furrer+Frey will use the funding to develop an overhead conductor system for its decarbonisation and electrification of freight terminals (DEFT) project. This will specifically be designed for UK freight terminals, which currently rely on diesel shunters to move trains into position, which comes with added time and fuel requirements as well as noise and pollution.
The company has installed similar retractable systems at passenger train depots, such as at the Temple Mills Eurostar depot, in the past. However, no such system has been successfully developed for the distinct needs of rail freight, which includes the overhead loading and unloading of goods and movement of the loading machinery.
The prototype involves moveable overhead cables that allow freight trains to move into position then retract to enable safe loading and unloading. By making rail freight quicker and greener, the moveable overhead conductor-rail system could help shift more freight from road to rail with significant benefits for UK carbon emissions.
"Electric rail freight can become a quick, green and pollution-free alternative to lorries on our roads. We're really happy to have our entry win funding from Innovate UK to design a new system and trial it in Scotland.
"The system is tried-and-tested at passenger train depots, but no working system has been developed to deal with the challenges of UK freight. We hope that DEFT will eliminate one of the last remaining barriers to full electrification, ensuring diesel can be completely squeezed out of freight operations, paving the way to net zero."
Tarmac will host the development and trialling of the concept at its cement plant in Dunbar on the East Coast Mainline, in a project due to last nine months.
"As highlighted in a number of recent strategic papers on the future of a decarbonised freight railway, electric traction is an important option for it to be a success. However, finding a practical yet cost effective solution for the many UK terminals must be researched further if we are to take advantage of it.
"We're delighted to be taking part in this work to look at the challenges faced at terminal operations, which is currently being explored at our cement plant at Dunbar where rail is an integral part of current and future operations."