Austrian Federal Railways (ÖBB) and Siemens Mobility have revealed the interior designs of the next-generation Nightjet sleeping and couchette cars, which focus on improving passenger comfort and privacy.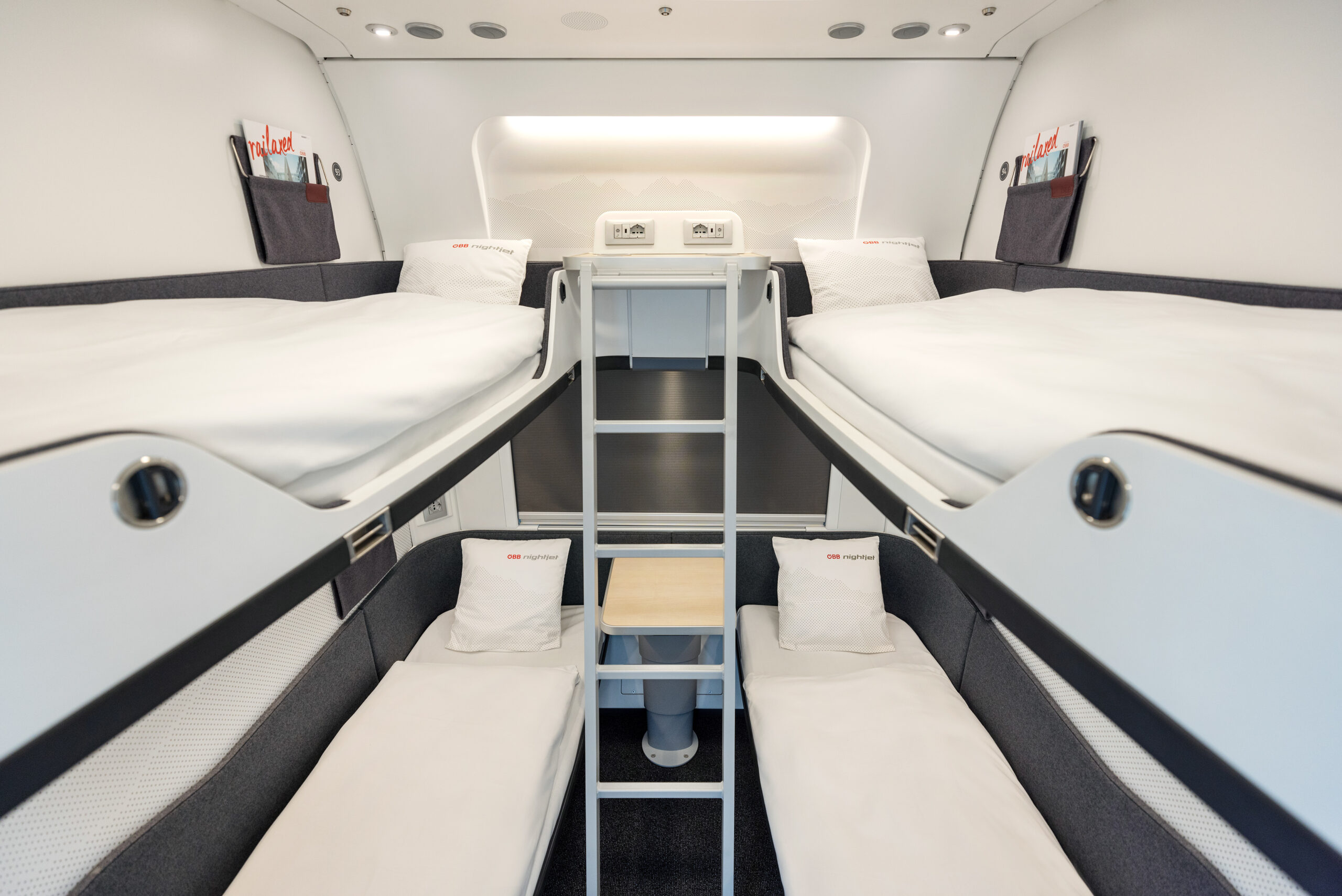 The new seven-car Nightjets are made up of two seating cars – a control and multifunction car, two sleeping cars with two-person compartments, and three couchette cars consisting of four-person compartments and mini cabins for solo travellers.
The trains will have a maximum speed of 230 kilometres per hour, and a maximum capacity of 254 passengers.
By reducing the occupancy, guests will have greater privacy, Siemens says.
Sleeping car compartments have their own toilets and showers, a cosy seating area and fixed beds to help passengers reach their destination well-rested.
In the new mini cabins, solo passengers will have a storage area, a movable folding breakfast table with an integrated mirror, coat hooks, a reading light and lockers for luggage right next door.
For barrier-free travel, each Nightjet also has an accessible couchette compartment as well as a bathroom that can be accessed via low-floor entry.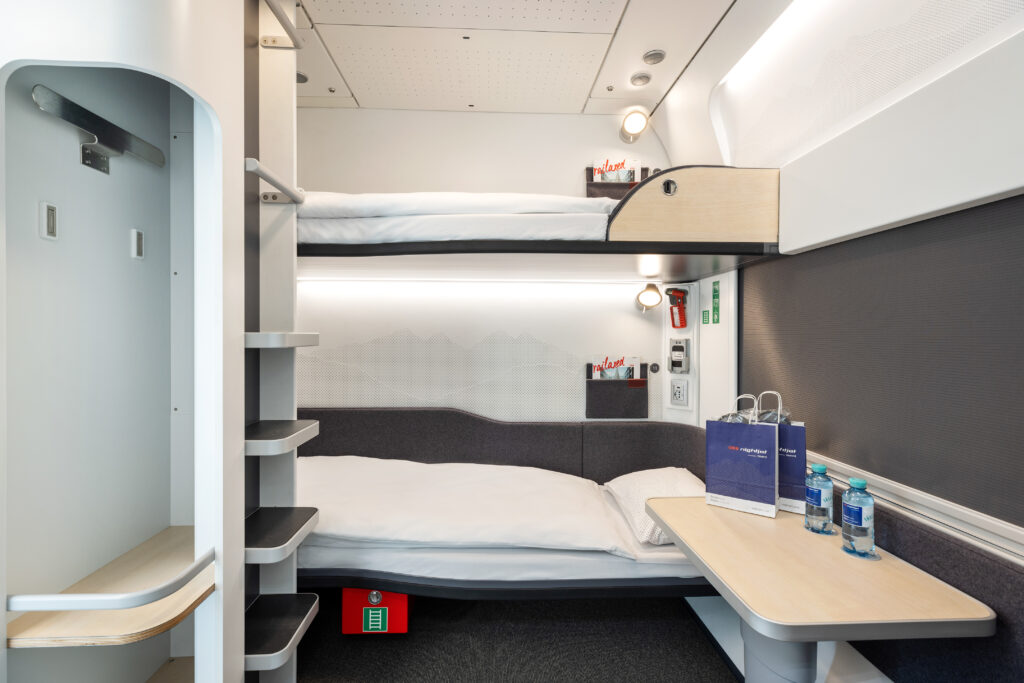 © Siemens Mobility
"The trains are highly innovative: they will be the global benchmark for years to come, and they stand out due to their comfort for travelers and their sustainability and flexibility.
"One particular highlight of the interior is the innovative mini cabins that offer travellers a private space to retreat.
"The newly developed bogies, which are lightweight and enable comfortable and energy-efficient operation throughout the entire life cycle, provide a particularly quiet ride."
Alongside, the improved sleeping areas, the design of the multifunction car has also been improved to include six bicycle parking spaces and more space for luggage and large sporting equipment such as skis and snowboards.
Travellers can also look forward to several new technical features including free Wi-Fi for all guests, improved mobile phone reception thanks to new window panes that allow cellular signals to pass through them, an integrated information system, a variety of charging options and electronic control panels.
To support the security of passengers, each compartment is equipped with an electronic access system and all cars have video surveillance.
A total of 33 next-generation Nightjets will be built at Siemens Mobility's Vienna plant for ÖBB.
The first trains will be in use by the end of next summer on routes from Vienna and Munich to Rome, Venice and Milan.
By 2025, all 33 Nightjets will be used for night train services across Austria, Germany, Italy, Switzerland and the Netherlands, replacing the majority of the existing trains.
"The night train has become the epitome of sustainable travel and our Nightjet is a synonym for night trains in Europe.
"For our travel guests, comfort, modern design and more privacy are becoming increasingly important, which is why ÖBB is investing in a total of 33 completely new Nightjet trains.
"The interior of the next-generation Nightjets will offer guests a new travel experience. With this train, we are entering a new age of night-time travel."