Taiwan's Kaohsiung City Mass Rapid Transit Bureau has chosen a consortium of ST Engineering, Stadler and Siemens Mobility to provide turnkey rail services for its new MRT Yellow Line.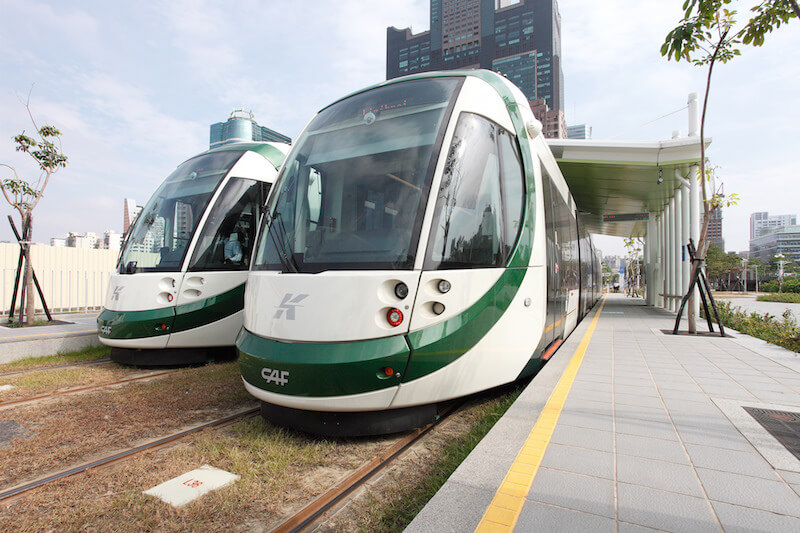 The consortium will develop and build a completely new metro line in Taiwan's third largest city. The line will reach more than 40% of the city's residents and will be almost 23 kilometres in length.
The Yellow Line will have 23 underground stations with connections to the existing Red and Orange lines, as well as a light rail system and train stations connecting the city's six main districts.
Consortium leader, ST Engineering is responsible for overall project management and system integration, while Stadler will develop and construct the new subways, and Siemens Mobility will supply the CBTC signalling system.
This project marks Stadler's first metro order in Asia, as the manufacturer will provide 25 three-car medium-capacity driverless and fully automated (GoA4) metro trains as part of the contract.
The energy efficient lightweight aluminium trains will be specifically designed for Taiwan's tropical and subtropical climate, which can reach 100% humidity and temperatures of up to 45°C.
The trains will be built at Stadler's St. Margrethen plant in Switzerland.
"We're proud that our high-quality standards and our reliability, as well as our ability to tailor vehicle solutions specifically to customer requirements, were decisive criteria for the decision in favour of Stadler in this international tender."
This is Stadler's second major order for rolling stock in Taiwan.
In November 2019, the Taiwan Railways Administration (TRA) signed a contract for the delivery of 34 six-axle narrow-gauge diesel locomotives.
The first of these are scheduled for delivery early next year.