Stadler has entered the Guinness Book of Records by achieving a 224km range with its battery-powered FLIRT Akku.
The three-car FLIRT Akku travelled in battery-only mode on the route between Berlin and Warnemünde, achieving a range of exactly 224.0km in wintry conditions at around freezing point. Independent technical consultants were on board.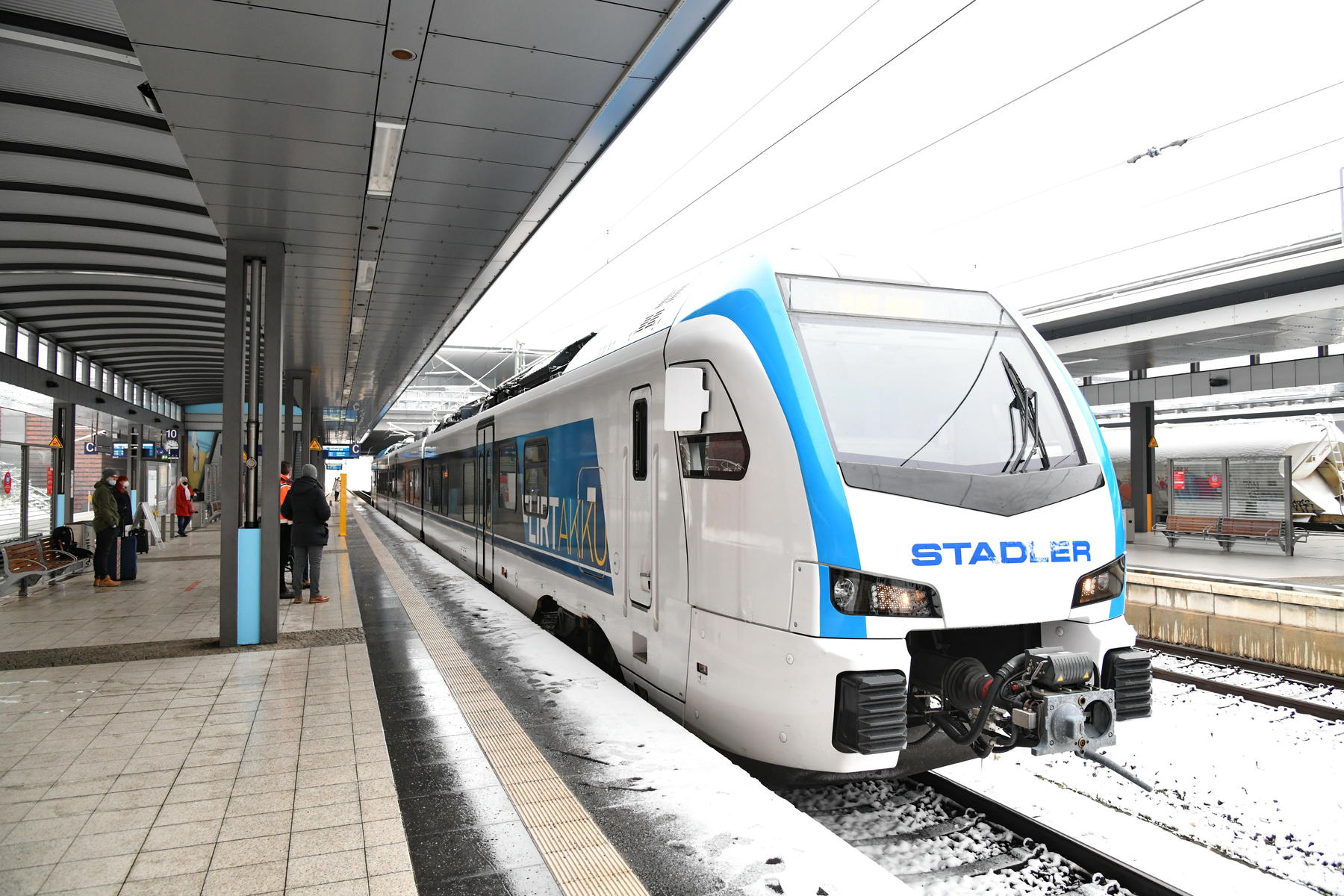 Stadler started developing its FLIRT Akku in 2016 as a way of providing alternative and potentially cleaner traction options on lines that are not (yet) electrified. The German Federal Railway Office approved the train in 2018.
"We designed and calculated the vehicle for an operational range of 80 kilometres, depending on the route requirements of the respective network. But on various journeys testing the technology, we were able to realise significantly greater ranges, so that we even dared to attempt the world record at wintry temperatures. The vehicle had already had to cope with various scenarios like making up for unplanned delays on the track or operating under extremely hot or cold weather conditions in the testing after all."
The battery train market is not a crowded one. However, this official record does set a benchmark.
"We can confirm that the FLIRT Akku test carrier travelled exactly 224.00 kilometres in battery-only mode on the journey from Berlin-Gesundbrunnen to Warnemünde without charging its batteries from an overhead contact line or other external energy source."
The first FLIRT (Fast Light Intercity and Regional Train) was developed in 2002 for SBB.