Stadler has entered the Guinness Book of Records by achieving a 224km range with its battery-powered FLIRT Akku.
The three-car FLIRT Akku travelled in battery-only mode on the route between Berlin and Warnemünde, achieving a range of exactly 224.0km in wintry conditions at around freezing point. Independent technical consultants were on board.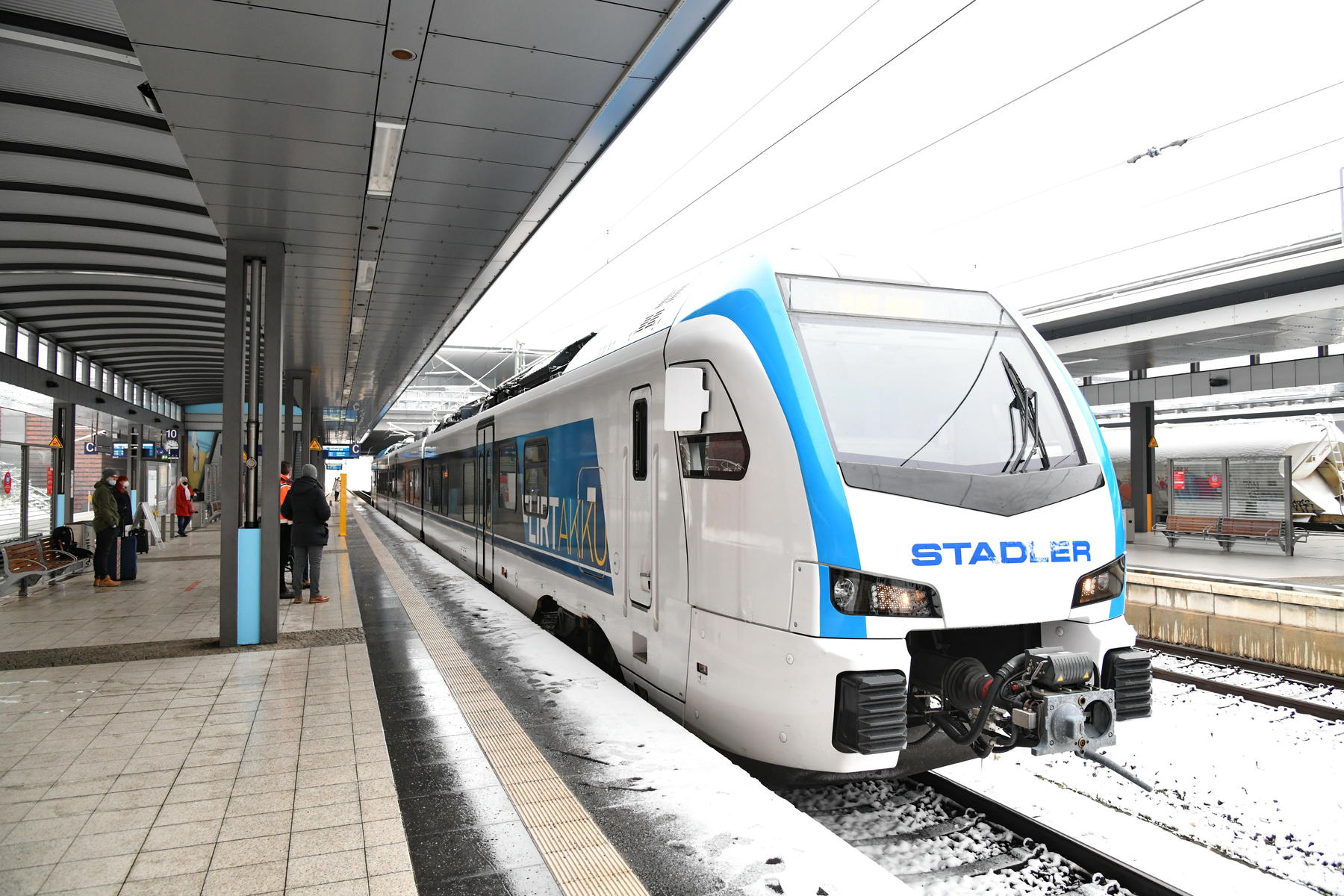 Stadler started developing its FLIRT Akku in 2016 as a way of providing alternative and potentially cleaner traction options on lines that are not (yet) electrified. The German Federal Railway Office approved the train in 2018.