New high performance EN45545-HL2 product unveiled at Trako 2019
Our new, high performance EN45545-HL2 compliant product, Altro Transflor Motus, is now available for preview and specification.
Altro Transflor Motus achieves an overall hazard level rating of HL-2, with HL-3 for fire and toxicity and HL-2 for smoke. Great R10 slip resistance is combined with excellent scratch, scuff, and stain resistance in a rubber product which is competitive in weight with similar homogenous floors. Altro Transflor Motus is available in 12 colours and thicknesses of 2mm and 2.5mm.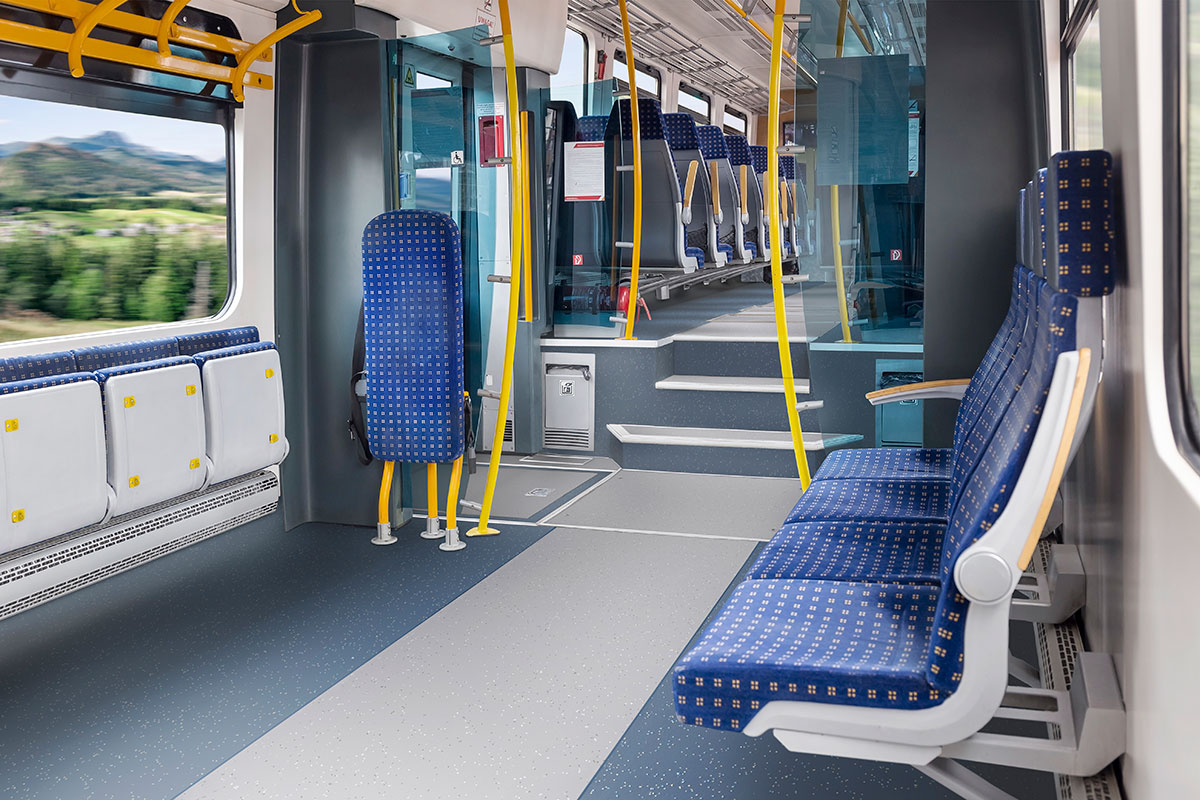 With first-rate ease of cleaning and a tough construction, Altro Transflor Motus can stand up to the demands of any train service, and stay looking great.
Contact us to discover the new generation of HL-2.
Altro
Altro have been designing and producing high quality rail safety flooring for almost sixty years. Here at Altro we pride ourselves on our drive to transform transport spaces for the people who use them, putting design-led innovation at the core of everything we do. We appreciate that train interiors are a large part of the on-board experience that modern passengers demand, so we partner with you to deliver more visually appealing, safe, compliant, and environmentally conscious rail cars.