Visit Altro at the First Rolling Stock Networking Event
The Altro portfolio for train car flooring is the lightest weight offering on the market, with so much more to offer on top. We are proud to offer solutions to help you create safe, inviting and compliant rail interiors – both for your passengers, and for yourself and your fitters. Altro takes care and safety seriously from installation to the last day of the floor's usage, which is why we partner with you to ensure our installation solutions are just as well engineered as our floors.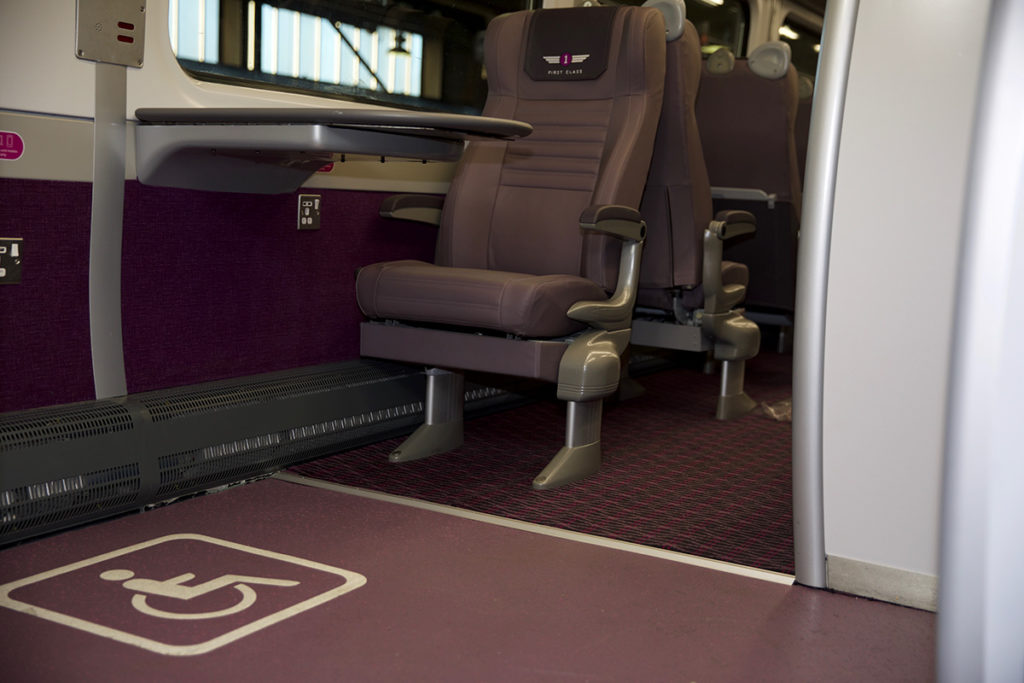 Talk to us about how much time, weight, and VOC emissions you could save with our self-adhesive solution. Or, find out more about our versatile kit-cutting service. Not only can we provide your flooring in a handy pre-cut kit to save cutting on site, we can also cut logos and designs to aid with wayfinding, safety, or even just for a bit of flair.
Whether you're looking to save weight across your rail fleet or make a statement with design, we have the resilient flooring solution you're looking for, no matter the application area. Come and share in our experience of over six decades.
Altro Train Car Flooring
Altro have been designing and producing high quality train car flooring for almost sixty years. Here at Altro we pride ourselves on our drive to transform transport spaces for the people who use them, putting design-led innovation at the core of everything we do. We appreciate that train interiors are a large part of the on-board experience that modern passengers demand, so we partner with you to deliver more visually appealing, safe, compliant, and environmentally conscious rail cars.
Discuss your options for HL-2 compliant rail flooring with us on stand E8, 11th July at the Derby Arena