Alstom win Qinghai-Tibet Signalling Contract
Alstom and its Chinese joint venture CASCO Signalling Co. Ltd. have won a contract from Qinghai-Tibet Railway Company to supply and improve improve the Incremental Train Control System (ITCS) signalling solution on the Qinghai-Tibet regional line between Gelmod and Lhasa. The works are to be completed by August 2018. The contract is worth more than €15 million. It is the first ITCS contract Alstom has won since the GE signalling works in 2015.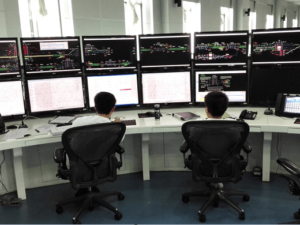 Qinghai-Tibet Signalling Contract
The Qinghai-Tibet signalling contract includes the Golmud to Lhasa portion of track is 1,145km long. It includes 45 stations, and runs regional passenger services and freight trains. 13 additional stations will be built on the route by the end of this year. A further 18 existing stations will be overhauled or relocated by the end of 2017.
As part of the modernisation works, the signalling system will be improved. The current system was supplied by GE Signalling. The project will enable more people to use trains and improve the transport capacity and availability of the line while improving the local economy.
Ling Fang, Managing Director of China and East Asia for Alstom, said:
"This contract is a breakthrough for Alstom after the successful integration of GE signalling. With an enhanced signaling solution portfolio addressing urban, regional and mainline, and through our strategic local partner CASCO, we are China preferred partner to support its railway projects throughout the country."
CASCO Signal Ltd. is Alstom's first joint venture in China. It was established together with the China Railway Signal & Communication Corporation in 1986. Since that time, it has become a key supplier of signalling systems and services for metros in China. It has supplied CBTC signalling solutions for in excess of 40 metro lines in 18 cities. During that period, it has delivered control centres for in excess of 70 passenger lines, including  the Beijing – Shanghai Express Railway and Guangzhou – Zhuhai Intercity Railway.