Top 20 Facts About the New Kochi Metro
INDIA – Kochi, a major city in the southwestern state of Kerala and nicknamed the "Queen of the Arabian Sea" has just got a new metro with the 13.2km of Phase 1 now complete.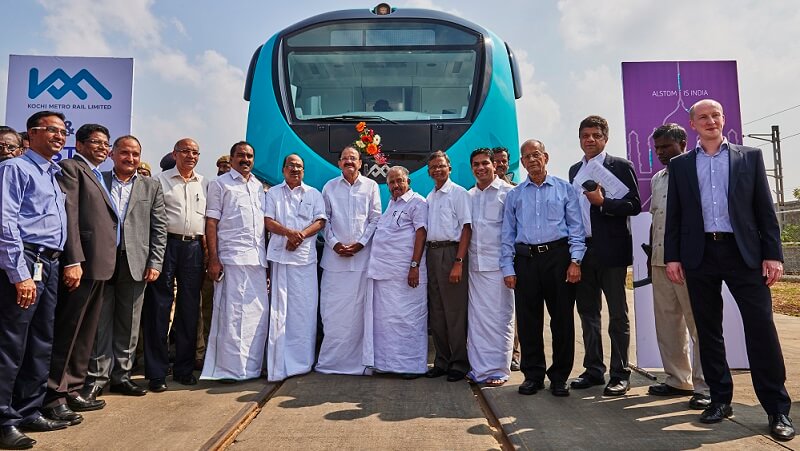 Here are our top 20 facts about the Kochi Metro project:
Prime Minister Narendra Modi inaugurated the new metro system on 17 June 2017, cutting the ribbon at Palarivattom Station before riding to Pathadippalam.
It is the first metro in India to use CBTC – communications-based train control – which allows higher capacity of trains travelling on the line at any given time. The CBTC used here is the Alstom Urbalis 400 system.
The Kochi metro is India's first multimodal system: there is to be a 'water metro' designed to be a feeder service to the rail system. Kochi has ten islands that will be serviced by this water metro that is scheduled to be operational before 2019.
The rolling stock for the project was delivered by Alstom and wholly designed (Bangalore) and made (Sri City) in India.
The Alstom Metropolis trains have 136 seats.