Alstom P80 Point Machine Passes Testing in Kazakhstan
The Alstom-SOP Trade joint venture, KEP – KazElectroPrivod, has successfully tested the P80 point machine. The testing took place over a six-month period at the new turnout (set of points) at Shiderty Station, Ekibastuz, in the Pavoldar region of northeast Kazakhstan.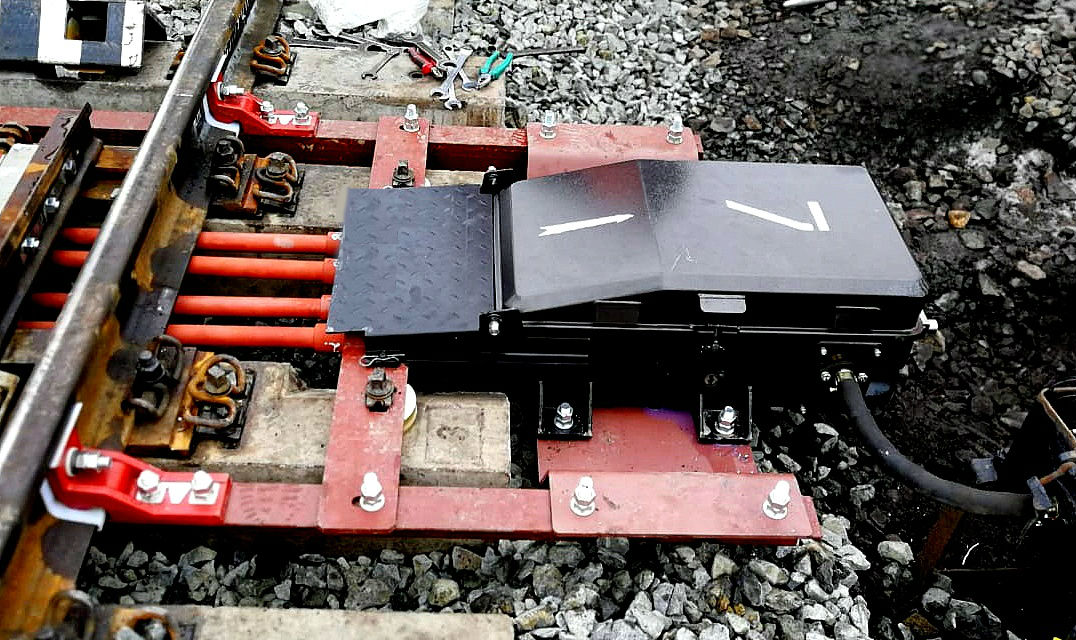 KEP conducted the tests in collaboration with Kazakhstan Railways (KTZ) and Prommashkomplekt (PMK), who provided the new turnout design. The joint venture has now received official notice from the KTZ Ekibastuz signalling and communication department that it found no technical deviations during the test period (Nov 2018–May 2019). This means the P80 point machine performed successfully during a severe winter with temperatures dropping below -40 degrees. During this time it completed 1200 switches.
P80 Design
The design idea behind the P80 point machine is that it should operate with little maintenance required. At the same time it should still deliver the highest level of safety. KEP manufactures the point machines in Almaty. Beneficially, the P80 is suitable for mainline, metro and freight line applications. It is also certified for speeds of up to 180km/h and for a maximum of 20 years in operation.
P80 Point Machine Contract
KEP was founded in 2013. It signed a contract worth 90 million euros (101 million USD) to supply 10,000 point machines to Kazakhstan Railways over a ten-year period. The first of the point machines came from Alstom's Bologna site, Italy, giving the Almaty production site time to accommodate the new order. This was Alstom's first signalling contract in Kazakhstan.
To date, 2820 of the 10,000 point machines have entered commercial service.
Guillaume Tritter, Alstom Managing Director for Kazakhstan, said:
"We are very pleased that these field tests proved our point machines' flexibility and adaptability to Kazakhstan's environment and maintenance conditions, as well as demonstrated uninterrupted operation and absolute compatibility with the upgraded turnouts manufactured by our partner in Kazakhstan."
Also read: