Alstom has signed a memorandum of understanding (MoU) with the developer and operator of Jakarta's mass rapid transit (MRT) network, PT MRT Jakarta (PT MRTJ).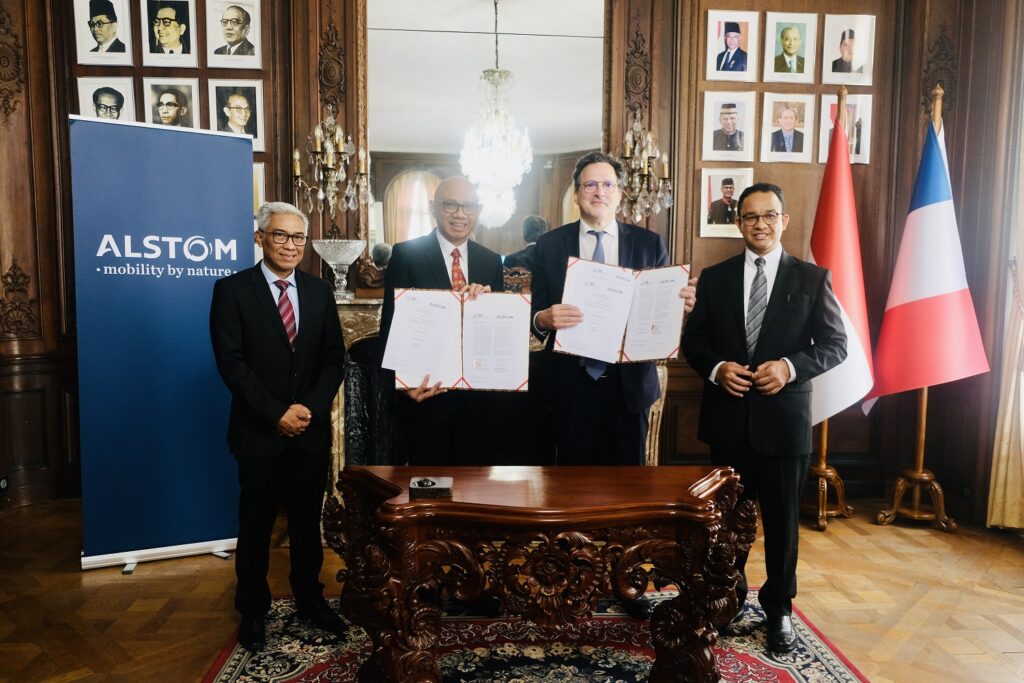 Together, the two organisations will explore the development of the network in Indonesia's capital city.
The MoU was signed by Alstom's pre-tendering support and marketing director Didier Valiere and PT MRTJ President Director William Sabandar at a special event attended by the Deputy Ambassador of the Republic of Indonesia to France Fernando Alwi and Governor of DKI Jakarta Province Anies Baswedan.
Jakarta plans to significantly expand its MRT network to 235 kilometres by 2035, in order to reduce traffic congestion and improve air quality.
The next phase of this expansion will include the MRT Phase 3 East-West Line, which will have 40 stations and span 87 kilometres across Greater Jakarta.
Alstom and PT MRTJ's collaboration will begin with knowledge sharing and discussions around identifying suitable transport technologies and procurement schemes for the network expansion programme.
"The MoU signing with a major global railway company like Alstom is a reflection of MRT Jakarta's effort to present the future of transportation in Indonesia, even further, as an effort to present a new face of Jakarta being the future of a new and renewable economic centre in Indonesia.
"With Alstom, we will delve into a cooperation to build the most appropriate urban rail system for Jakarta, from the aspect of trains, signalling, to an efficient procurement scheme for equipment and services for MRT Jakarta."