Alstom Unveils Highest-Capacity Welding Robot in the Rail Industry
Alstom has revealed its high-capacity welding robot at its Le Creusot site. In fact, Alstom says it's the highest-capacity welding robot in the rail industry.
Farman developed and manufactured the welding robot. The company, which supplies Alstom's Le Creusot site, specialises in robotic installations.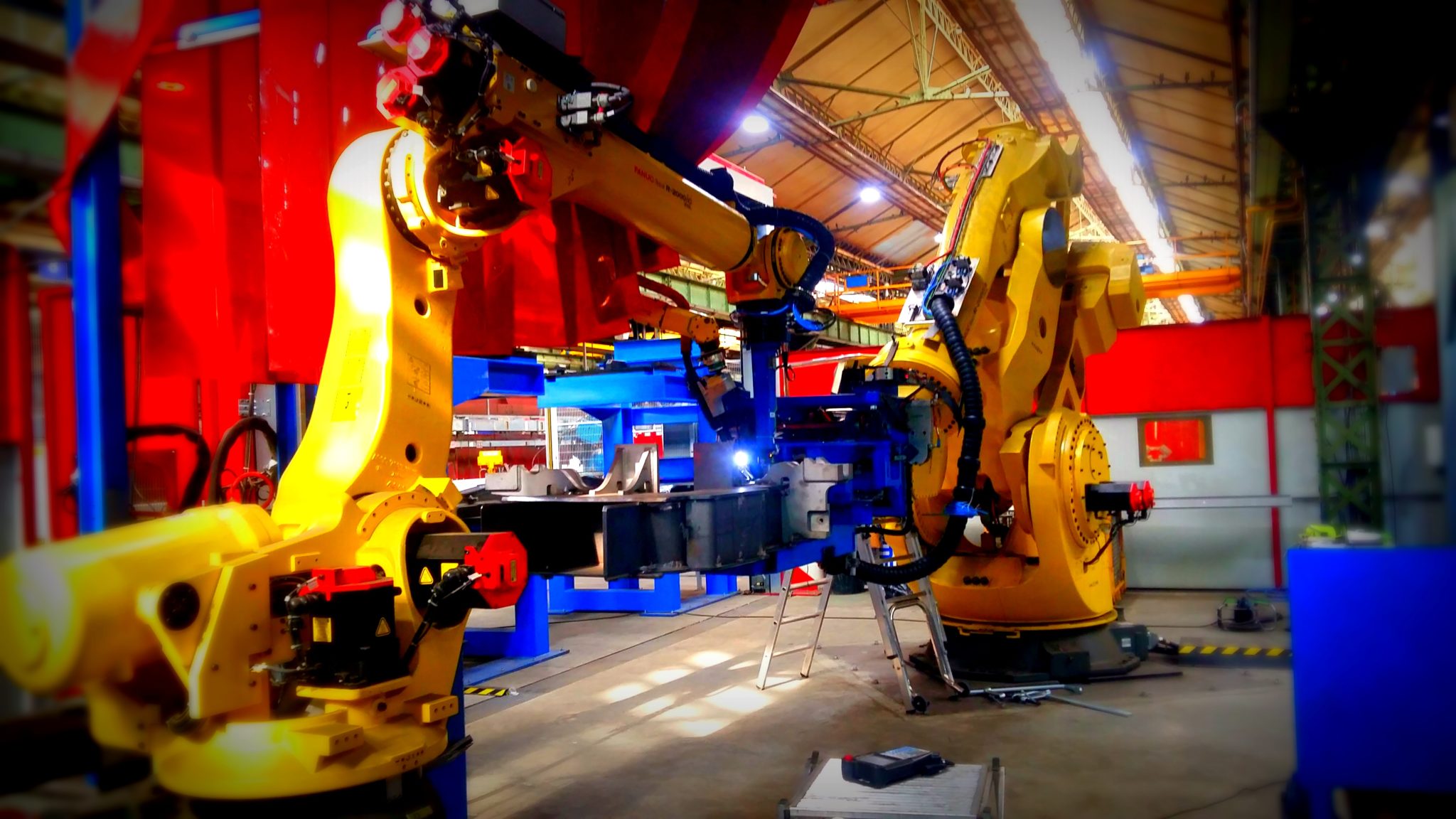 Alstom's Le Creusot Site
Le Creusot is Alstom's centre of excellence for bogie design and production. In line with that status, Alstom has invested more than a million euros in innovation, driving forward the site's development strategy.
There are many big rail projects that the Le Creusot site is involved in. For example, it is a key player in the development of the new-generation RER and the Avelia Horizon, the latest TGV that is due to enter service from 2023. In total, Le Creusot is involved in around thirty projects. This welding robot will reduce production times, thereby allowing the site to cope with the high volume of work it enjoys.
The Le Creusot site employs 700 people directly. Together, they design, approve, industrialise and manufacture 1,500 bogies as well as 15,000 dampers for Alstom's wide range of trains.
The High-Capacity Welding Robot
The high-capacity welding robot combines three different robots. Farman has custom-built it to accommodate Alstom's specific requirements. The robot automates welding operations for steel / stainless steel components as well as the handling of bulky items with a weight of up to one ton and a length of up to five metres.
The new robot will benefit workers as well. Instead of having to perform strenuous tasks, they will now be able to learn new skills in programming and operating the robot.
The Farman-developed robot will now undergo fine-tuning and testing. It will then be fully operational by the end of next month.
Patrick Plichon, Director of the Le Creusot Site, Alstom, said:
"We are very proud to be commissioning this welding robot just over a year after placing the order. There are only two other robots of this type in the world, and they are in the aeronautics and automotive industries. The only tool of its kind in the railway sector, the robot will help us meet our current and future industrial challenges." 
Pierre Bureau, CEO, Farman, said:
"For an experienced integrator like us, it was a major technical challenge to demonstrate our team's ability to make robots work together while controlling the heavy loads to be handled and the precision required for high-quality welding."
Further projects for which Alstom's Le Creusot site is producing bogies:
How do bogies work?