Alstom has conducted a technical demonstration journey of its latest battery-powered train in Saxony.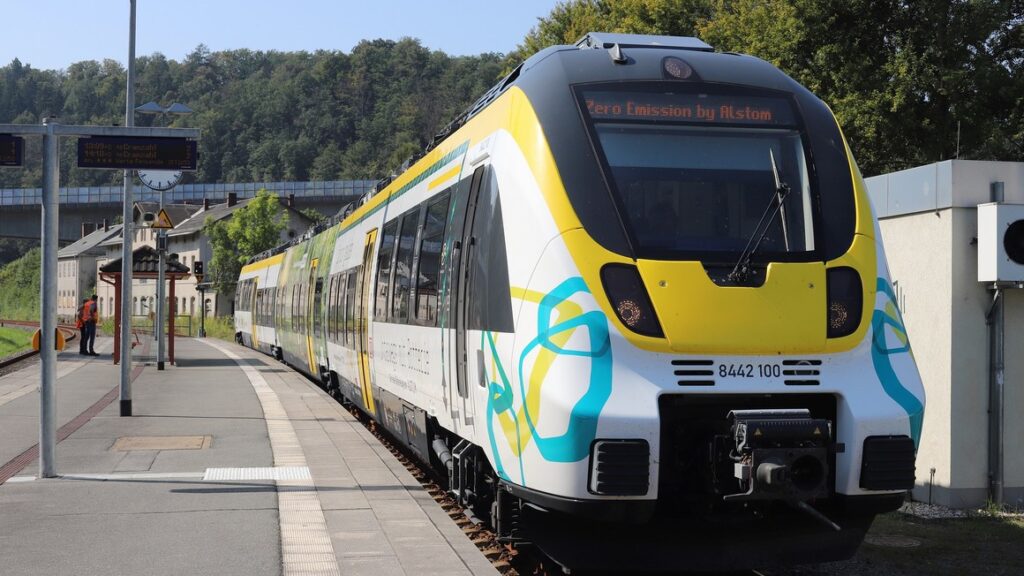 Developed as a prototype at Alstom's Hennigsdorf site (formerly Bombardier), the battery-powered electric multiple unit train travelled from Chemnitz to Flöha and Zschopau and back.
The key aspect of the propulsion technology is a drive system that includes a traction battery that was developed and tested in Alstom's specialist battery and high-voltage laboratory in Mannheim.
The battery-powered train was developed in cooperation with various project partners including DB Regio, the regional transport network for Baden-Württemberg, the German National Innovation Programme for Hydrogen and Fuel Cell Technology and the Technical University of Berlin.
The German Federal Ministry of Transport and Digital Infrastructure (BMVI) is funding the project with a contribution of around 4 million euros (4.73m USD).
Studies at the Technical University of Berlin have revealed that a large proportion of the lines currently operated with diesel vehicles include non-electrified sections of under 60 miles. The use of the existing catenary infrastructure allows battery-powered electric vehicles to operate on these lines without major upgrades to the existing infrastructure.
"This alternative drive technology can make a significant contribution to operating branch lines without catenaries in a climate-friendly way and is a particularly good solution for the reactivation of lines."
During the second half of 2019, Verkehrsverbund Mittelsachsen (VMS), the transport association for central Saxony, was appointed to deliver a vehicle concept for the RE6 on the Chemnitz­–Leipzig line.
Alstom had already proved itself following the purchase of 29 Coradia Continental electric trains for the electrified network in central Saxony. The successful delivery and maintenance of these trains resulted in a new order at the beginning of 2020 for vehicles featuring the latest battery-powered drive concept, thanks to an addendum to the existing delivery contract. This will be completed in 2023.
The new battery-powered train is being presented at this week's Digital Rail Convention in Annaberg-Buchholz, and will go into service in Baden-Württemberg and Bavaria when the new timetable comes into effect in December.
It will be the first battery-powered train to be approved for regular passenger service in Germany since the 1960s.