Alstom has delivered India's first semi high-speed regional train for National Capital Region Transport Corporation's (NCRTC) 82.5-kilometre Delhi-Ghaziabad-Meerut RRTS line.
This is the first in India to adopt the European Train Control System (ETCS) hybrid Level 2 signalling system.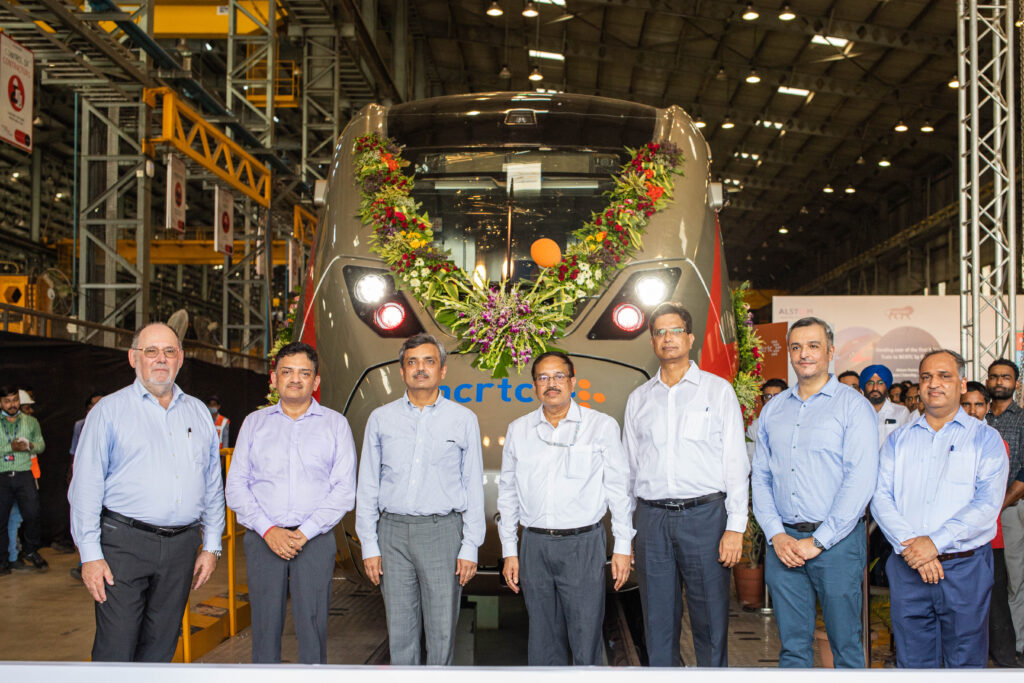 Alstom was awarded the 436-million-euro (459.31m USD) contract to design, build and deliver 210 regional commuter and transit train cars, along with 15 year's maintenance services, in 2020.
The first train design, which was inspired by the Lotus Temple monument in Delhi, was unveiled in September 2020 and manufacturing began last July.
Built to travel at 180 kilometres an hour, the new trains are expected to decrease the journey time between Delhi and Meerut by 40%.
In line with the Indian Government's Make in India programme, they were designed at Alstom's Hyderabad engineering centre and manufactured in Savli, while the propulsion systems and electricals were manufactured at the company's factory in Maneja.
In celebration that the first train was delivered in less than a year since the beginning of production, a rollout ceremony was held at Alstom's Savli.
This was attended by a number of dignitaries including Manoj Joshi, NCRTC Chairman and Secretary of India's Ministry of Housing and Urban Affairs, Vinay Kumar Singh, NCRTC's Managing Director and Alain Spohr, Managing Director of Alstom India.
"We're proud to reach another key milestone in making India's first semi high-speed regional commuter service a reality.
"The RRTS project is one of the most ambitious ventures in India's mobility sector and will prove to be a game-changer in India's regional rail segment.
"Our trains and ETCS signalling systems will ensure safer and seamless intercity commutes, benefitting millions of people and contributing towards socio-economic development.
"Delivering the first train within a year of commencing production, reinstates Alstom's commitment to revolutionise India's rail networks.
"We're honoured to be the preferred partner in delivering ground-breaking sustainable technology solutions that cater to the transportation needs of India's future."